As airlines plan their return to service in the midst of the COVID-19 pandemic, they must build passenger confidence that flying is safe. They also need to ensure that the cabin cleaning process is effective, protecting passengers and aircraft equipment. Boeing has been conducting research and gathering data to guide airlines in their recovery.
Runway Girl Network spoke with Dan Freeman, director, payloads engineering, at Boeing Commercial Airplanes to learn more about the company's new Confident Travel Initiative, and its involvement in the ICAO Council's Aviation Recovery Taskforce (CART), which recently published a 'Take Off' framework for healthy skies.
The goal of the airframer's Confident Travel Initiative is to address the threat of COVID-19 through research, communication and collaboration. One focus, says Freeman, is to identify "the things that we can do to support airlines with their airplanes, to make sure the airplane is not a source of transmission for the virus. Another is engaging with the industry really broadly to ensure that there is a protection system in place, and to ensure that stakeholders are confident in the system."
As Freeman explains, flying healthy will depend on a layered protection system. "It's not just going to be a vaccine and it's not going to be just cleaning. It's going to be lots of things added together, just like our air safety system is a lot of small things that act together to make air travel safe. We're also focused on engaging with other OEMs, airlines, industry associations and the public, to achieve that goal."
Chemical disinfection
Boeing has been testing different chemicals and methods for their suitability in aircraft use. "There are things that can be really helpful and things can be harmful in the cabin," Freeman explains. "We have a multi-operator message — MOM for short — and we've been through six revisions now, updating recommendations for operators on things that work with our cabin, flight deck, and cargo bay; and also things that are not acceptable. We do a lot of testing on our labs. For the flight deck, for example, we've done a lot of testing different chemicals, different application techniques and different durations, and we've provided information to our customers."
Boeing's study is focused on the company's strength — studying the effect of various cleaners and cleaning methods on aircraft  components — not their medical benefit. "We always point back to the fact that we don't make any claims on the efficacy of a cleaner to kill viruses," says Freeman. "We'll make a mention that EPA have demonstrated the efficacy, and we'll test them on our equipment to make sure they work, and make the recommendation to our operators."
Boeing has currently cleared five EPA-approved disinfectants as safe for use in the aircraft, but the research process is ongoing and includes looking at methods of application as well as technological advances which can support hygiene.
While misters and foggers can be damaging — allowing the mist to go to unintended places and perhaps causing corrosion —electrostatic sprayers can be effective. Freeman explains that the electrostatic charged mist is attracted to and attaches to the closest surface. "We think it's pretty effective and very soon we'll be updating our message to operators with that," he tells RGN. "But it's not just the applicator. Even using an electrostatic sprayer, if you are using a disinfectant that can corrode, then you have a problem."
UV light and antimicrobial coatings
Freeman explains that the existing chemical disinfectants that Boeing has tested and approved are effective on their own to address the current hygiene requirements. The company's research of other technology solutions is focused on making cabin hygiene routines easier and more efficient in the long term. "Two of the things that we are studying are UV light and antimicrobial coatings. We're continuing to investigate that. We think there is a great possibility in UV for disinfection," he says.
There are different ranges on the UV light spectrum, with varying levels of effectiveness at fighting viruses, different risks to materials, and varying availability.
"Most of the UV light on the marketplace is wavelength 254 nm spectrum," Freeman explains. "We're working to do some testing, to see the effect on the cabin and flight deck of using that wavelength, because it's more commercially available right now." The UV spectrum that Boeing investigated for its Crystal Cabin Awards lavatory submission is 222 nm technology. "Because it's newer technology we're having to do a lot of work investigating it, making sure that it has the right efficacy," he says. "It's a bit further out."
Another long-term question is whether UV light might be fitted in the cabin as permanent light fixtures. "There's a lot of work that we would need to do to figure that out. We'd need to understand the long-term impact of exposing the cabin to those light frequencies. We'd have to be sure that they are effective against viruses." Freeman says it would also be important to ensure that use of light does not overshadow other elements of good cabin hygiene, giving people "a false sense of security".
A key consideration is the effect of UV rays on cabin materials and equipment. "There are some reports that UV light could yellow plastics or make plastics more brittle," Freeman tells us. "We want to be sure there are no long-term effects from using that technology."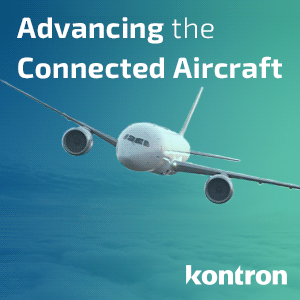 Boeing is also studying the effectiveness of various antimicrobial coatings. "We just released our first no-technical objection for coatings last week," Freeman says. "It doesn't replace disinfection, but it's a spray-on coating that creates a hostile environment for viruses, [which means that] viruses degrade more quickly." The idea is for the coating to be used in combination with other disinfection techniques. "It is an additional layer in the protection scheme," says the Boeing executive.
Ultimately, a multilayered approach will be the industry's strongest defense against pandemic threats. To that end, Boeing has worked with other industry stakeholders to support ICAO CART in its drafting of the Take Off guidelines. Boeing's involvement in this project results from the manufacturer's work with other OEM members of the International Coordinating Council of Aerospace Industries Associations' (ICCAIA) working group.
"When the pandemic was underway and we understood that ICAO was putting together this CART group, we worked through ICCAIA and created an ad-hoc working group. I'm chair of that group," says Freeman. "The purpose was to provide harmonized recommendations through ICCAIA to the ICAO CART. We focused first on common disinfectants that can be used, through all OEMs, and also airflow settings that are common across OEMs, and we shared that with ICAO. We are working on other things, like storage and maintenance practices that are common across OEMs."
The CART Take Off guidelines for passenger cabin disinfection notes that there is no data on the long-term effects of frequent disinfection. As such, it advises that operators should periodically inspect the equipment. If damage is observed, it says, "contact the OEM for guidance on alternate disinfectants. Specific care should be taken for application on leather and other soft goods. The operator should validate disinfecting agents for Buyer Furnished Equipment (e.g. Seats and IFE) with the manufacturer."
The ICCAIA working group has been careful to respect anti-trust regulations. Freeman says Boeing has been guided by its attorneys to ensure the work carried out is within the bounds of what is appropriate, but this type of collaboration is essential to ensure a swift and effective response that is useful to all airline operators at a time of crisis.
We were trying to react quickly and appropriately to the current pandemic. We are all interested that we have a safe return to air travel and that was the first purpose, but the document is made up in a modular way so that it could be updated as conditions change.

The infrastructure [of the Take Off document] is modular enough that it could be adapted to other situations that might occur. For the airframe, it was a module created for the current environment and focused on the current pandemic — on disinfectants and airflow. Our view is that we can update it as we get more information and change the current document as necessary.
While time is of the essence, Freeman argues that decision-making should be science-led and data-driven. "We are working on collecting facts, data and analysis to support our recommendations to airline customers and the public. As an airframe manufacturer, we're bringing the force of our engineering to bear, to address things that might be emotional and trying to make sure that we have facts and data to support it," he says.
"The need for data slows down our response, but in the end it provides a solid foundation for action. The work that we did with CART and other OEMs — the work that we did on disinfectants and air flow — provided a lot of data and analysis, and a solid recommendation to ICAO. It took us several weeks to do that, but in the end it's a solid piece of work. We continue that rigor in all of the things that we are doing in terms of R&D, and the work that we do collaboratively with OEMs in other industry groups, to make our recommendations to airlines."
Related Articles: