Antenna manufacturer ThinKom Solutions has confirmed it is in active discussions with Gogo concerning its supply of antenna hardware to the inflight connectivity service provider, after Gogo revealed it is seeking to delay its purchase of inventory associated with IFC system installs for airlines amid the COVID-19 pandemic.
On 11 May, Gogo CEO Oakleigh Thorne revealed during an earnings conference call that the firm has reached agreement with airlines to delay IFC installs in response to the COVID-19 crisis, and as a result, Gogo has "very few installs planned for the rest of this year". In tandem, Gogo has sought to delay inventory purchases, which, said Thorne, "required extensive negotiations with suppliers where we had preexisting orders".
ThinKom supplies the unique mechanically steered 'Ku3030' VICTS phased-array antennas used in Gogo's popular 2Ku-branded IFC solution, which has been adopted by Delta Air Lines, British Airways, Virgin Atlantic and others. Asked by Runway Girl Network if ThinKom has renegotiated its agreement with Gogo, and if the new terms allow ThinKom to sell Ku3030 to the broader market, Milroy stated: "I can confirm that we are and have been in active discussions with Gogo and there are a number of 'moving pieces' on the table."
He did not comment on whether any new terms with Gogo would allow ThinKom to sell Ku3030 to other industry stakeholders. Gogo presently enjoys a level of exclusivity for use of Ku3030 in the commercial sector, and some might argue, a competitive advantage as a result.
Gogo's Thorne also revealed during the call that the Chicago-based company has developed the ability to cost-effectively convert a 2Ku antenna into a "2Ka antenna", giving it flexibility to use the Ka-band spectrum in the future "if for some reason Ka ends up being a preferred band".
RGN queried Milroy on whether or not ThinKom assisted Gogo with this development program. "This is certainly a topic of active interest and speculation. What I can say is that we have indeed been actively involved in the scoping and development of this 'conversion' option and I can confirm that our part of the conversion process is compatible with a 'quick' overnight timeframe. As to the details of the full 'conversion package', that's something that I'd need to yield to Gogo to respond to," he said.
Thorne explained on the call that Gogo worked with its "supplier" to essentially pull out the Ku disks and replace them with Ka disks. "And then there are a couple LRU boxes inside the aircraft that would need to be swapped out as well. But, it doesn't require any real change to the structure of the aircraft. You're not taking the antenna superstructure off. That all stays the same, the adapter plate, and fairings and how that the whole structure is attached to the aircraft. So, it's a pretty easy conversion for those who want to go from Ku to Ka."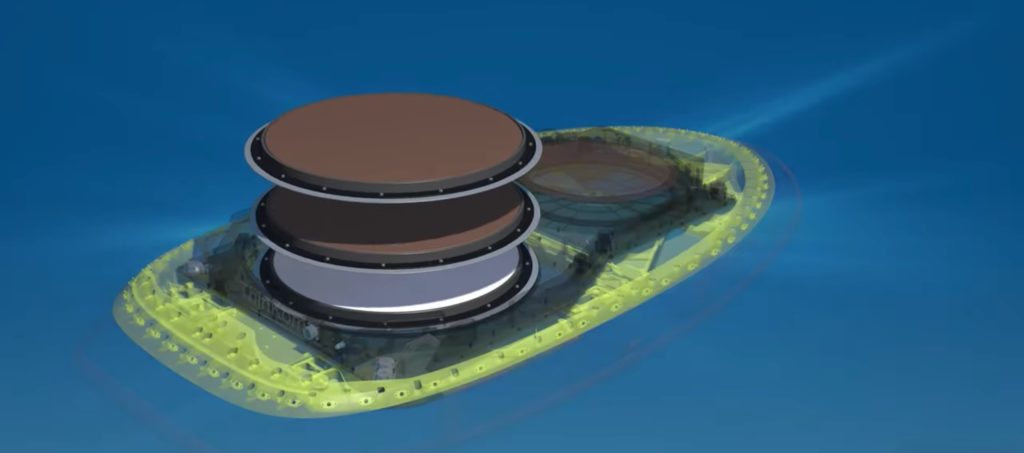 ThinKom, meanwhile, believes the Ka-band version of its antenna, called Ka2517, is uniquely positioned to meet new World Radiocommunication Conference agreements requiring that Ka satcom users, both on the ground and in the air, must not interfere with Terrestrial PTP systems sharing the same "new" 27.5-29.5 GHz frequencies in the Ka-band. In short, Ka2517 will not interfere with 5G users on the ground, according to the antenna provider.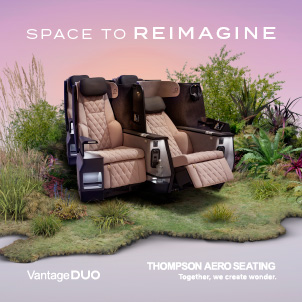 The broader Gogo 2Ku IFC solution, inclusive of the ThinKom Ku3030 antenna, has already proven it can operate via OneWeb's Low Earth Orbit (LEO) satellites, according to the Gogo CEO.
ThinKom's Milroy could not elaborate in detail, telling RGN he is not at liberty to add much more to the firm's previously-published press release, which revealed that the Ku3030 aero terminal achieved reliable connectivity, rapid switching, high data throughput and low latency over a Ku-band LEO satellite constellation.
"The 'point' here is that our particular 'VICTS' phased-array technology is fully capable to efficiently operate and roam in a new GSO+NGSO world, and for both 'Ku' and 'Ka' constellations," noted Milroy.
OneWeb in March filed for Chapter 11 bankruptcy protection. Airbus, an investor in OneWeb and a joint venture partner with OneWeb in a Florida-based satellite production facility, later told RGN it is working to support the JV facility "in finding a way through, to ensure that the vision of the OneWeb constellation can be sustained".
Related Articles: