As aviation begins to recover from the shock impact of the COVID-19 crisis, and #PaxEx changes are implemented on the ground and in the air, it's important to ensure that persons with reduced mobility (PRMs) are not left out of the discussion. That's why AbleMove, a provider of accessible aviation equipment, conducted a survey of PRMs to ascertain their concerns as air travel restarts.
From 11 May to 25 May, a total 238 Disabled people – with a variety of impairments – from across the globe shared their thoughts on flying in a COVID-19 world. One in three PRMs who answered the survey said they will not travel by air until a COVID-19 vaccine is available. A total 38% of respondents said they might travel before a vaccine.
The most common concerns cited by respondents was whether or not there is clean, circulated air inside the cabin (there is; and HEPA filters are understood to remove 99.9% of all particles including viruses); and if social distancing would be followed at the airport and on board aircraft. The survey found that PRMs do not relish being in confined spaces and in close proximity to others.
They also worry about whether assistant agents will be available to aid their journey through the airport, as well as on and off the aircraft; and if there will be adequate seating provisions (some suggested seat dividers and isolation screens tabled by designers amid the pandemic might make it difficult to access seats).
Finally, like many other travelers, PRMs are also concerned that they'll catch COVID-19 on board.
Failing to address such concerns could see PRM numbers drop for the foreseeable future by up to 50-75%, and undo growing progress towards more accessible travel.
As travel restrictions and stay-home orders are lifted, the airline industry is anticipating a gradual return to service. IATA suggests that all travelers – Disabled and non-disabled – will want airlines to adopt confidence-boosting measures. But while the airline trade group estimates that 40% of air travelers will return to the skies within six months or so, the AbleMove survey found that only 25% of PRMs will be willing to do so in that time period. In short, PRMs expect a much slower return.
As a wheelchair user, traveler, and disability advocate, I believe the survey confirms that many PRMs still want to get back in the air. However, due to the variety of their disabilities, some know that their best protection is to stay grounded until there is a vaccine.
Continuing to work on inclusive practices and policies directly with PRMs in a new COVID-19 world will increase the confidence, loyalty and growing revenue to be made from this sector, which includes the Disabled and an aging population which is grappling with reduced mobility.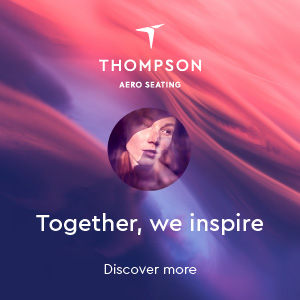 There are very specific challenges to consider around the airport and cabin, including the transfer of a PRM into an aisle chair whilst honoring social distancing. Sanitization of wheelchairs is also a consideration, given that they come in contact with the airport floor and the user's hands are in constant contact with the wheels.
Also, some PRMs will not be able to wear a face mask due to breathing difficulties. Masks also reduce the ability to communicate for the Deaf, hard of hearing and some neurodiverse communities.
Disruption is often the time to embed new #PaxEx practices to ensure an industry adapts and survives. Innovative solutions can be found through extensive user and industry collaboration.
RGN spoke with the survey author, Josh Wintersgill, who founded easyTravelseat and is a fellow PRM. He notes: "This survey gives a voice on behalf of the Disabled community to help the aviation industry better understand and align operationally to support passengers back to the sky. It's fantastic to see IATA supporting this survey and reinforces that the industry is listening. The need for harmonization, information and communication across the industry has never been so important."
Related Articles:
Featured image credited to istock.com/Tatomm