Spending over 40 years in air cargo has not dampened Tulsi Nowlakha Mirchandaney's love affair with the industry. The managing director and accountable manager at India's Blue Dart Aviation is every bit as enthralled today as she was when she started out. She is acutely aware of the essential service provided by air freight operators in good times and in bad.
Part of DHL Express, Chennai-based Blue Dart traditionally flies domestic routes in India with a fleet of six Boeing 757 freighters. But in April, it made its first international flight to Guangzhou and Shanghai to deliver critical medical supplies amid the COVID-19 pandemic.
"We provide the sole lifeline when other forms of transportation are inaccessible," Mirchandaney tells Runway Girl Network. Indeed, Blue Dart is India's only domestic cargo airline and South Asia's largest.
She credits Blue Dart crew members for coming forward "unhesitatingly to rally their effort in this hour of crisis".
Independent from the beginning
Hailing from the picturesque hill town of Shillong in northeast India, Mirchandaney was raised in a nurturing environment that valued independence. "I did things that were not normal for a girl in those days like traveling out of my city alone at a very young age," she says, adding that her two supporting brothers influenced her learning.
Though she went to college for engineering, Mirchandaney dropped out in her third year, which she ascribes to a moment of youthful indiscretion. But she needed to fund her next course of action so she applied for a job at Japan Airlines.
She started out in reservations at JAL. Two years later, when the carrier cut flights to Kolkata (formerly Calcutta), she found herself aiding in the effort to deal with stranded cargo – from issuing airway bills to loading freight. That served as her introduction to the air cargo industry.
Mirchandaney was soon one of the "backroom boys" – cargo employees who function in what is considered by some to be the less glamorous side of aviation. "It wasn't a woman's job, and I was once jokingly refused a training course because I had to shower afterwards with the boys. That was before gender equality gained momentum!"
But, she was hooked. "The initial stumbling steps blossomed into a lifelong romance," she says. "Each day that I see my aircraft successfully take off with my loads, I know that I've defied gravity in more ways than one."
While the Blue Dart managing director says she did not suffer from direct discrimination in her career, the road to success has not been without challenges. "Life can be unfair, for both men and women. One needs to weed out and ignore the irrelevant that may be hurtful," Mirchandaney suggests. "It gets better with practice. In my early air cargo days, I answered many a telephone call asking to speak to the 'man in charge'. My gleeful retort was, 'You're speaking with her.'  It all evolved with the years."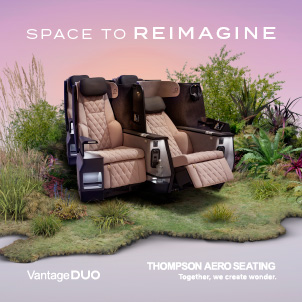 She says she has the "greatest regard and respect" for her air cargo industry colleagues "and I believe it's mutual … right from the time when I was probably the only woman in the community."
Lee Kwan Yew, who served as Singapore's first Prime Minister (from 1959 to 1990) and died in 2015, is a role model for Mirchandaney. She admires the deceased politician's vision, independent thinking, and leadership in transitioning Singapore to a first world country.
Not unlike Yew, Mirchandaney says: "I would just like to leave the  space around me a better place." She seems to be doing just that.
Mirchandaney has an MBA degree in International Aviation from Concordia University, Montreal, and has been felicitated by the Ministry of Civil Aviation for her contribution to civil aviation in India.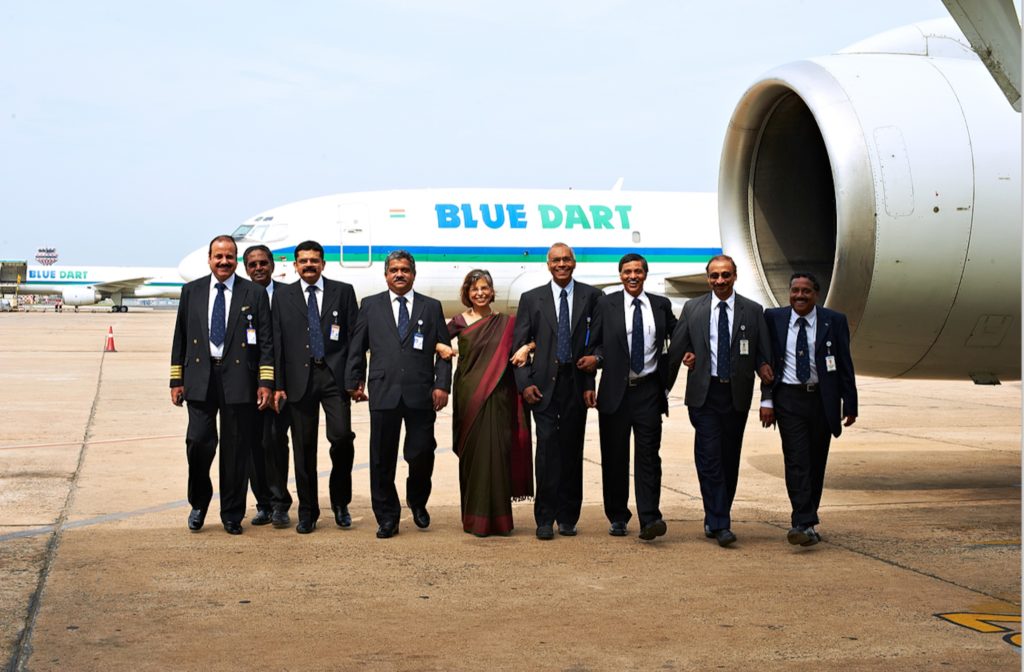 All images credited to Blue Dart Aviation
Related Articles: