The COVID-19 crisis is negatively impacting most of Safran's business, both original equipment and aftermarket services, with the French aerospace giant observing a decrease in activities in aircraft interiors; propulsion; and aircraft equipment, defense and aerosystems, though certain activities including electronics and defense are showing greater resilience.
During the first two months of this year, Safran's operations were practically unaffected by the COVID-19 crisis, says the company in a first quarter earnings report. Safran had already put measures in place to adapt to the protracted grounding of the Boeing 737 MAX – the twinjet is powered by LEAP engines from CFM International, a joint venture between Safran and GE  – and cash generation "was positive" over this two-month period.
"The first impacts started to materialize in March across all businesses (20.4% organic decrease year on year)," says Safran in reference to the COVID-19 pandemic and the massive plummet in air travel demand.
Services (notably aftermarket for civil engines and carbon brakes) and aircraft interiors retrofit business declined in line with the sharp fall in air traffic, airlines preserving their cash and operations punctually and locally disrupted.
In its aircraft interiors business alone, Safran saw revenue in the first quarter decrease 13.9% year-over-year to EUR 694 million. The company cites "significant pressure" from widebody and retrofit activity exposure. "Those trends intensified in April and the drop in Q2 revenue could be similar to that of April," it advises.

Even before the MAX grounding dealt a blow to suppliers on the program, including Safran, and long before the COVID-19 crisis, industry stakeholders were warning of a softening in the twin-aisle market – as far back as 2016. A new Teal Group report has added coronavirus color to the pain, with vice president, analysis Richard Aboulafia noting that twin-aisle jetliners were "already in an overcapacity situation" when the pandemic hit, as a "secular shift" towards long-range single-aisle aircraft was well underway.
Assessing the damage created by COVID-19, the respected aerospace analyst predicts that international traffic will be hit "the hardest and longest". That's bad news for suppliers in the passenger experience (PaxEx) space, namely those that provide aircraft interiors and inflight entertainment and connectivity systems to large widebody programs, such as Safran.
Despite the many headwinds, Safran says it recorded new aircraft cabin contracts at the beginning of this year. To wit, it will supply galleys and trolleys for a major European airline's Boeing 777-9s, and United Airlines plans to retrofit its Airbus A319s with Safran's overhead bins.
Moreover, Safran says it secured a contract "with a major Asian airline to provide business class seats for its A330 and another with a major European airline to provide economy class seats for its A350". On the inflight entertainment front, Safran's RAVE seat-centric IFE solution "has been selected, notably for A321neo, A330-900 and A350 linefit programs, and for Boeing 777-300 retrofit from various airline customers", it says.
Even so, civil aftermarket revenue "could decrease significantly in 2020", warns Safran, noting that the current impact on aircraft equipment, defense and aerosystems and "the significant pressure on aircraft interiors are expected to continue in the coming months".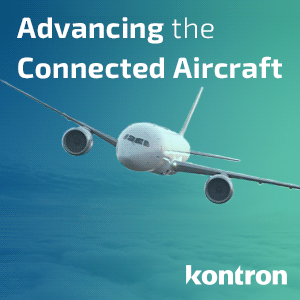 Looking ahead, the CFM joint venture assumes it will manufacture around 1,000 LEAP engines (including spare engines) in 2020 consistent with the most recent ramp-down in production rates made by airframers (in addition to Boeing's MAX, the LEAP engine powers Airbus A320neo and Comac C919 aircraft). CFM delivered 272 LEAP engine units in the first quarter of 2020, compared with 424 units in the year-ago period.
"Over the past year, Safran has successfully managed the impact of the 737 MAX crisis. The situation we are facing today is of a different order of magnitude, although it remains difficult, at this point, to measure precisely its far-reaching consequences," says Safran CEO Philippe Petitcolin in reference to the COVID-19 crisis.
"The actions which my fellow managers and I have launched are timely, tailored to each particular situation and indeed in some instances quite radical. In acting in this manner, we kept in the forefront of our mind the health of each one of our employees and the future prospects of all our businesses. Thus, being both nimble and responsible, Safran will demonstrate that we are a world leader in aerospace".
Following temporary production suspensions at various plants around the world, including in North America, Safran is furloughing 35% of its workforce on a worldwide basis and 45% in France; slashing investments by nearly 60% compared to 2019; cutting R&D expenses by 30% compared to 2019; and reducing operating costs by more than 20% year-over-year.
The company touts a strong liquidity position, and is aiming to maintain positive cash generation over the full year despite the aforementioned challenges. However, it expects industry recovery to be gradual given that new aircraft deliveries are likely to be lower for a period of time, "exceeding 2020".
Committed to green aviation, Safran predicts that sustainability will emerge from the crisis as a major trend. Its R&D and CapEx spend will resume "when the brunt of the crisis is over".
Related Articles: