In a post-pandemic world, we can expect that air travel will be different than the way it was before the coronavirus crisis. There will be greater awareness of health risks in the public consciousness. At least at first, fewer passengers will fly. Airlines will face difficult economic conditions and need to make operational choices that will help them return to profitability.
But during the present near idling of commercial operations, airlines have an opportunity to consider the passenger experience features that would best fit the needs of travelers in the future. In this series, we'll look at aircraft interiors innovations submitted for Crystal Cabin Awards (CCAs) which could address the needs of aviation when it starts to recover (there are already some very tender green shoots in China).
Given the seriousness of COVID-19, and the likelihood that the virus will return in seasonal waves, the first priority for airlines must be to keep cabins clean and hygienic. Advanced anti-viral treatments for aircraft seats and other fixtures, like the one submitted by Boeing for this year's CCAs, can help halt the spread of infectious diseases.
The anti-viral polymer coating works on all types of materials including glass, metal, fabric and plastics and won't harm the surface. It targets viruses by disrupting the microbe's outer shell and dehydrating the area around the microbe to destroy it. The coating also self-cleans.
Another health and safety enhancement would be to add more touchless features on aircraft, and use UV light to disinfect cabins. We've seen proposals for these ideas in CCA submissions from years past, like Boeing's self-cleaning lavatory which was a finalist in 2016, and the Germ Falcon UV-light trolley, which can be used to disinfect the cabin during cleaning and was a finalist in 2017.
Besides disinfecting surfaces, it will be important to avoid cabin messes which could spread germs and viruses. Some passengers choose to walk to the lavatory in their socks, and even put their feet up on cabin walls and IFE screens. The Airbus Dry Floor system shortlisted for this year's CCAs might help address the former issue, at least. It uses the aircraft's existing vacuum system to pull liquids and small particles from the lavatory through a horizontal nozzle that would be integrated into the floor panel.
The floor cleaning process would start automatically when the passenger flushes the toilet or could also be programmed to operate at set time intervals. Flight attendants can use a flat mop to direct any larger remnants on the floor closer to the vacuum nozzle so they will be extracted.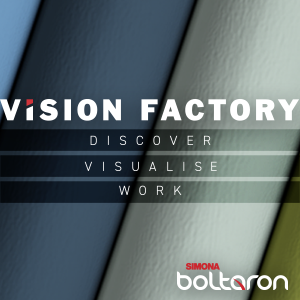 Passengers will also be more aware of the importance of washing their hands frequently when they travel – and may be reminded by flight attendants and over inflight entertainment systems – but the actual water supply on aircraft is necessarily limited by its weight.
Water preservation solutions, like Diehl Aviation's Grey Water Re-Use Unit, which is pictured below and is a finalist for this year's CCAs, re-directs water from the wash basin to flush the toilet. It could significantly stretch the water capacity on aircraft, reducing the amount of potable water required on a Boeing 787 by 250kg.
At the same time, Diehl's UV LED Water Disinfection Unit, which was a 2019 Crystal Cabin Awards finalist in the Greener Cabin, Health, Safety & Environment category, would also contribute to the clean water supply.
Even before the coronavirus changed our world as we know it, Diehl was also proposing a Touchless Lavatory concept to industry (pictured at very top and credited to Diehl). In response to concerns from blind passengers, Diehl assured it was working on a concept which would also allow comfortable use of lavatories for the blind.
While airlines have gotten the message out about more stringent cleaning procedures in response to the pandemic, the industry has the know-how and technology to further improve cabin cleanliness. When passengers start flying again, they will want to be reassured that their health concerns have been addressed.
Related Articles: