As states across the US mobilize to mitigate the spread of the coronavirus, the National Governors Association (NGA) is calling on the White House to delay by one year the REAL ID program, which requires travelers to have federally compliant driver's licenses or other approved identification in order to fly domestically beginning 1 October.
The NGA represents governors of the 55 states, territories and commonwealths. Its request to the Department of Homeland Security (DHS) comes as several states have closed their departments of motor vehicles (DMVs) in order to slow the impact of the coronavirus pandemic.
"On behalf of the nations' governors, we urge the Department of Homeland Security to institute an extension of the REAL ID program for no less than one year," the NGA said in a letter to DHS acting secretary Chad Wolf.
"We believe an extension will allow all of us to focus our efforts on combatting the spread and severity of COVID-19. More time will also give Congress the ability to pass legislation that will update the 2005 REAL ID Act and bring it up to speed with today's technology. This will also give DHS time to make regulatory changes."
The NGA joins the House Committee on Transportation and Infrastructure chair Peter DeFazio, Committee on Homeland Security chair Bennie Thompson, and Subcommittee on Transportation and Maritime Security chair Lou Correa in calling for a delay.
"While we recognize the administration's commitment to ensuring the nation's full compliance with the REAL ID Act, the challenges presented by the coronavirus outbreak and its impacts on the aviation industry must lead DHS to delay the October 1 implementation deadline," the chairs said in statement released on 16 March.
"For implementation to go smoothly, DHS would need tens of millions of Americans to get new identifications over the next several months. Creating lines at departments of motor vehicles would be foolish during a pandemic."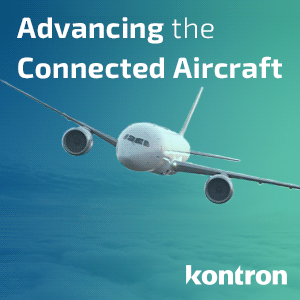 Passed by Congress in 2005, the REAL ID Act enacted the 9/11 Commission's recommendation that the federal government "set standards for the issuance of sources of identification, such as driver's licenses". The Act affects how states issue driver's licenses and ID cards if they are to be deemed acceptable for federal purposes, such as boarding a domestic commercial flight, or entering a military installation or federal facility that requires ID.
Without a REAL ID, air travelers must have an alternate form of federally-acceptable identification, such as a valid passport or military ID to fly domestically after 1 October. Despite growth in recent years, less than half of Americans hold valid passports.
In a statement released last month announcing streamlined measures to help states issue REAL IDs, the Department of Homeland Security's Wolf admitted that "approximately two-thirds of all licenses are presently not compliant with REAL ID". Ensuring every state is REAL ID compliant by October "is one of the department's top priorities", he said at the time.
Related Articles: