The PaxEx industry's largest exhibition, the Aircraft Interiors Expo, has been postponed due to the escalation of coronavirus in Europe. AIX was slated to open its doors at the end of this month. The organizer, Reed Exhibitions, says it is working with Hamburg Messe, the massive venue used for AIX, to announce new dates "as soon as possible".
Based on when the coronavirus peaks in Europe, which some are forecasting as May given that China is presently peaking, this could push AIX into the third or fourth quarter of this year.
Like many show organizers around the globe right now, Reed is not in an enviable position. Because of uncertainty created by the coronavirus, other postponements at the Messe, and the scheduling wishes of its largest exhibitors, Reed may not have an avalanche of choices on the calendar. Its decision to announce a postponement but not immediately offer a reschedule date speaks to the predicament.
If a decision is taken to hold AIX in the summer (when many in Europe are on holiday), it would narrow the calendar gap considerably between AIX and the industry's second largest dedicated exhibition, the APEX EXPO. A fall date would place the two shows back-to-back, if we are to assume an overlap is out of the question. Rescheduling AIX for July, August or December might be deemed prudent, but as of press time, a new date has not been announced.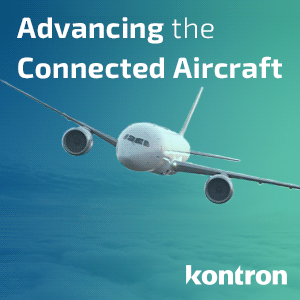 Katie Murphy, portfolio director at Reed Exhibitions, said in a 5 March statement: "The health and safety of our exhibitors, visitors and staff is our number one priority. In close coordination with all partners involved, we will promptly announce an alternative date for the events.  We have been closely monitoring the situation and notices issued by the World Health Organisation (WHO), as well as the German Federal Government and Hamburg local authorities. While it is disappointing to postpone the events, given the ongoing developments related to COVID-19, we believe it is the best course of action for all involved.
"This is not a decision we have taken lightly. We trust that postponing the events will provide the international passenger experience industry the opportunity to achieve their business objectives later in the year and we are working to have confirmed dates as soon as possible. We thank our exhibitors, partners, suppliers and visitors for their support."
Runway Girl Network has reached out to Reed to understand if the calendar options have been narrowed to either the summertime or December.
The APEX EXPO and co-located International Flight Services Association (IFSA) expo are scheduled to take place on 19-22 October in San Diego. More commonly held in September, the events' new later-than-usual dates on the calendar were seen as a positive in industry, as it widened the gap between AIX in the spring and EXPO in the fall and with it the appeal of attending both.
One would be stating the obvious to suggest – but suggest it we will – that some attendees will be inclined to attend one show over the other (more so than in prior years), depending on their objectives, locale and budget.
The Airline Passenger Experience Association, which runs the APEX EXPO, has a close relationship and partnership with Reed for AIX and its co-located shows, the World Travel Catering & Onboard Services expo and the Passenger Experience Conference (PEC). Indeed, the day before the cancelation, APEX CEO Joe Leader was at American Airlines expressing how he hoped that the Hamburg event would continue.
"As a partner in the industry putting our airlines and suppliers first, I have absolute confidence that Reed will work to maximize their spacing from APEX/IFSA EXPO," he told Runway Girl Network.
Leader said he spoke to Murphy immediately after Reed announced it had postponed AIX to express "our fullest sympathy and support. Unfortunately, there may be very few options at the Hamburg Messe because of the scale of the AIX/WTCE/PEC show. If they ever needed our assistance, APEX/IFSA would warmly welcome them to join us in San Diego to co-locate AIX as we have done in the past. Reed has been a great partner that I am certain would do the same for us if the situation was reversed."
In November 2019, Reed announced that its Aircraft Interiors Expo North America show would not run in 2020, and ergo, would not be co-located with the APEX and IFSA expos in 2020. "The decision follows feedback from customers that there is insufficient demand for a second annual event focusing on aircraft interiors. Reed Exhibitions and APEX will maintain their long-standing strategic partnership to support the passenger experience industry," said Reed in a statement.
RGN has sought comment from Reed on whether the company would reconsider co-locating with APEX and IFSA in the fall, in light of the postponement of AIX/WTCE/PEC in Hamburg.
Given that airlines overall are bracing for what IATA reckons will be a $113 billion hit from the coronavirus, it may seem ridiculous to even be pondering the impact of a too-narrow gap between AIX and EXPO. If coronavirus-related pain were to be in any way sustained, airlines – the most important type of attendee at PaxEx exhibitions – will be less inclined to invest in upgrades, period.
Though some airlines currently have what could be described as a sudden glut of capacity due to coronavirus, many PaxEx suppliers have been challenged by the capacity constraints created by the protracted Boeing 737 MAX grounding. "Given the lack of capacity that they have, [airlines] are reluctant to take airplanes out of service for the passenger amenity aftermarket products that we offer," Astronics president and CEO Pete Gundermann explained in late February during the firm's 4Q and full-year earnings conference call. Astronics has withdrawn its revenue guidance for 2020.
Inflight entertainment and connectivity (IFEC) stakeholders – both big and small – have been responsible for a big chunk of AIX's growth in recent years. IFEC, together with Hollywood and other content creators, form the backbone of the APEX association. As such, this faction is not without its clout. And indeed, RGN understands that some of the biggest players have provided feedback to Reed on dates that would suit their calendar.
For some exhibiting suppliers, it will remain a no-brainer to exhibit at both shows, even if they are held closely together, though it could create some fresh logistical challenges around shipping and storage. Challenges may be compounded for stakeholders which also support the business aviation sector, as the massive NBAA show is scheduled for 6-8 October in Orlando.
Budgets for supporting AIX and APEX would have been decided in 2019. But for any PaxEx supplier facing financial challenges, the idea of exhibiting at one less exhibition this year might sound compelling. Even the smallest exhibition space can cost a fair penny. All suppliers will no doubt be in belt-tightening mode, given the current headwinds. Some are obviously already in travel restriction mode.
Companies in poor financial health may take the opportunity to cite coronavirus as the reason for their woes. Irish IFE start-up Mythopoeia blamed coronavirus for entering liquidation recently. The coronavirus proved the last straw for already-struggling European regional airline Flybe.
APEX, meanwhile, intends to push forward with its IFE content-focused conference, the APEX Content Market, this spring in Spain. "Representing the airline industry, we need to push forward with safe events whenever possible. As an example, we are continuing APEX Content Market in Barcelona at the end of April. We have record airline and CSP [content service provider] attendance pre-booked without a single attendee cancelation requested to-date. We have every booth space sold out and still have a waiting list. Since APEX Content Market it is limited to 250 attendees, we are in a very safe zone of attendance topped by conference sanitation safety protocols at the event," Leader told RGN.
Image credited to Reed Exhibitions
Related Articles: