Proving that every cloud has a silver lining, Mitsubishi Aircraft Corporation is using the protracted delay of its regional aircraft SpaceJet to update the interior of the M100 variant, which seats 84 in a typical single-class configuration at 31" pitch. Whereas the SpaceJet's previous passenger experience came across as lagging compared to peers, Mitsubishi aims to catch up and even exceed in certain areas.
A cascade of changes, including a redesigned overhead bin, were first revealed at last year's Paris Air Show. Other changes outside the cabin include revising hydraulics and systems including avionics. Now Mitsubishi is working on a new lavatory mockup, noting that the M100 cabin is "investment-worthy". Mitsubishi has also issued a RFP to finalize the interiors catalog for airlines.
"We're not wide open on BFE [buyer furnished equipment], so it's going to be SFE [supplier furnished equipment] for the initial years. But we want to accommodate as much as we can," said Mitsubishi marketing and strategy department manager Noriyoshi Saito. He said there should be seat options from the super-light variety to those with "more comfort" as well as provisions for USB and plug outlets.
Included in the RFP is a provision for embedded seatback IFE, but Saito said Mitsubishi wants a broader concept of an "information terminal" that could generate revenue for airlines. He declined to disclose specifics.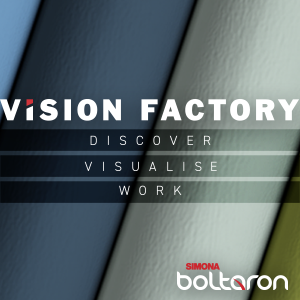 Also under wraps is Mitsubishi's version of the optional screen part of the A220's passenger service unit. "I know that system but we're thinking one step ahead," Saito said.
When passengers do look at the cabin, Mitsubishi does not want them to feel any inferiority about having a connecting flight on a regional aircraft. Its cabin improvements so far bridge the gap. As Saito said, "We want to offer a seamless experience throughout the journey."
The SpaceJet cabin is 1cm taller than Embraer's E2, but has a different shape. That should give passengers more personal space, but Saito conceded it is difficult to convey on paper – hence the company's decision to showcase its mockup at the recent Singapore Airshow.
The fuselage shape means seats are slightly offset from the wall, a necessity due to the side mounting. "That's the most efficient way to secure seats," Saito said.
By switching from a bucket-type overhead bin to Safran Cabin's clamshell, the cabin has more open space when the bins are pushed upwards and closed.
With no bin doors popping up, the ceiling sides are now unobstructed, allowing Mitsubishi to have indirect side lighting with LEDs, replacing direct center lights. The change amplifies perceived space, as evidenced in the new mockup.
Aisle passengers will benefit from more headroom when getting in and out of their seats. All passengers will be able to put one 22" roller bag in the overhead bins, a criteria Saito said was important for the US market, benefitting passengers and the airline by reducing bags to be put in the aircraft's hold.
Accessing the bins will be easier since they open lower, allowing a loading height of five feet. "If you leave something behind, you can see it, no mirror required," Saito said.
The bins also have red locking indicators at the top, one on each side. "At a glance you can see what's not locked," Saito said.
The Mitsubishi executive hopes the bin changes will help flight attendants who may work five or six flights a day on a regional jet. "Our customer is not just the passenger."
A more significant redesign of the cabin could see sculpting around the the cabin windows – as well as the windows themselves – as other airframers seek larger windows. "We'll revisit the shape and location, but as we observe passenger use of windows, they tend to close the shade all the time except on the ground," Saito said. "People want to see their screen, not what's outside."
Related Articles: