In Indian aviation, business flexibility is the order of the day. Case in point: full-service operator Vistara, which offers three classes of service, expects to unlock value by entering smaller markets and discovering a new category of customer with all-economy Airbus A320neo operations.
But having a few all-economy configured aircraft "does not mean a change in business model, as we are not creating [a] sub-brand", Vistara CEO Leslie Thng stressed to Runway Girl Network.
"We only have one aircraft configured in all-economy class configuration at present. It is deployed on the Delhi-Ranchi and Delhi-Udaipur routes. It is a carefully evaluated decision to have such an aircraft in our fleet considering the market dynamics."
Service on Vistara's 180-seat all-economy A320neo is no different than economy service on any of its regular three-class, 158-seat twinjets. "Aircraft configuration is not to be confused with business model … Vistara will be the same award-winning airline, praised for its service delivery and operational efficiency; not having two other cabins on some planes does not change how we think about our customers or treat them," assured Thng.
This democratization of travel in India is being propelled by other forces, however. Indian operators must adhere to the government's Route Dispersal Guidelines (RDG), which require that a percentage of capacity be deployed on second and third tier routes. As regional towns and cities grow, these routes (known as Category 2 and Category 3 under RDG) are in fact becoming fewer.
Even so, Vistara is seeing the bright side. The ability to fly between underserved markets holds some appeal because a growing number of people from smaller cities are aspiring to travel. It is this market that Vistara will tap into as it adds over 40 A320neo family aircraft by 2023.
"The majority of these aircraft will be configured in three-class cabin configuration and only a few will be all-economy. We will only deploy them on routes that see weaker demand for front cabins or on seasonal leisure routes. This only means having the right product for the right market, regardless of the macro-economic conditions," explained Thng.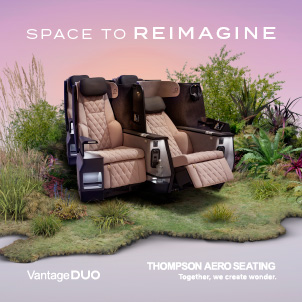 But while Vistara intends to remain a full-service carrier overall, it has been inching towards meeting the needs of cost-conscious travelers. It recently introduced Economy Lite, a no-frills category of fares that come with restrictions. "Economy Lite is only one of the fare choices that we offer, purely to give more flexibility to customers to choose the fare that suits their travel best," said Thng.
He added, "Through this fare type, we have been able to address the needs of those customers who simply want the lowest fares and no other frills attached with their travel."
The Vistara CEO admitted that the carrier had "not appropriately addressed" this passenger demographic previously.
Owned by Tata and Singapore Airlines, Vistara has no plans of deploying its all-economy aircraft on international routes even for neighboring countries such as Nepal and Sri Lanka. "The three-class cabin configuration is one of Vistara's strongest USPs [unique selling proposition] and we have every intention of taking it to all international markets that we operate in," said Thng.
Presently, Vistara's fleet comprises 39 aircraft – a mixture of A320neos, current-generation A320ceos and Boeing 737-800NGs.
Related Articles: