Inmarsat, the world leader in global mobile satellite communications, announces that its award-winning GX Aviation solution has powered more than one million free inflight broadband sessions for Air New Zealand passengers.
The impressive milestone was achieved approximately one year after Air New Zealand switched to a free-of-charge model for its inflight broadband service. GX Aviation is currently available on almost 25 aircraft within the Air New Zealand fleet, operating on Trans-Tasman, Pacific Island, US and London routes. This includes a combination of Boeing 777-200, 777-300 and 787-9 aircraft, in addition to Airbus A320 and A321 neos.
Chris Rogerson, Inmarsat Aviation's Regional Vice President for Asia Pacific, said: "Air New Zealand is one of the airline industry's biggest advocates of free inflight broadband. Whenever and wherever passengers fly with them, they will be offered unrestricted internet access at zero cost. It is a prime example of how this leading airline always seeks to delight and surprise their passengers.
"The fact that over one million sessions have been enjoyed by passengers since the free-of-charge model was introduced in December 2018 is testament to incredibly strong demand for high-speed, reliable and easy to access inflight broadband. It also underpins Inmarsat's leadership in providing 'gold standard' aviation connectivity that empowers our airline customers to offer a world-class experience that meets the demands of today's passengers."
In addition to reaching the one million milestone, last December was Air New Zealand's biggest month ever for free inflight Wi-Fi sessions, with more than 122,000 customers connecting. This beats the airline's previous record of 103,000 sessions in July 2019.
This surge in uptake for free inflight Wi-Fi from Air New Zealand passengers chimes with recent findings from the London School of Economics and Political Science (LSE), as part of the final instalment of their "Sky High Economics" report with Inmarsat Aviation. The research found that there is an immediate $33 billion market share shift available for airlines developing the digital inflight experience. The report also revealed that Gen Z (born between 1997-2012) will become the largest group of airline flyers by the end of the next decade, bringing with them new expectations of technology and travel.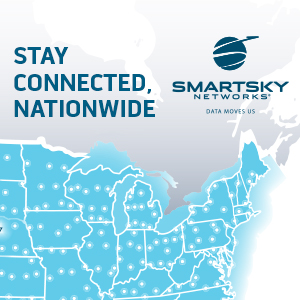 About Inmarsat
Inmarsat is the world leader in global, mobile satellite communications. It owns and operates the world's most diverse global portfolio of mobile telecommunications satellite networks, and holds a multi-layered, global spectrum portfolio, covering L-band, Ka-band and S-band, enabling unparalleled breadth and diversity in the solutions it provides. Inmarsat's long-established global distribution network includes not only the world's leading channel partners but also its own strong direct retail capabilities, enabling end to end customer service assurance.
The company has an unrivalled track record of operating the world's most reliable global mobile satellite telecommunications networks, sustaining business and mission critical safety & operational applications for more than 40 years. It is also a major driving force behind technological innovation in mobile satellite communications, sustaining its leadership through a substantial investment and a powerful network of technology and manufacturing partners.
Inmarsat operates across a diversified portfolio of sectors with the financial resources to fund its business strategy and holds leading positions in the Maritime, Government, Aviation and Enterprise satcoms markets, operating consistently as a trusted, responsive and high-quality partner to its customers across the globe.