Several years into former Delta CEO Richard Anderson's tenure at Amtrak, rail riders have seen an interesting mix of airline-style cost-cutting, #PaxEx improvements and some miscellaneous changes here and there.
Specifically on the profitable Northeast Corridor, the utter unpredictability of air travel is Amtrak's best weapon. Amtrak capitalizes on this unpredictability and has taken the battle one step further with the recent introduction of Acela Nonstop, a new train service aimed squarely at the lucrative air shuttle crowd.
Acela Nonstop departs New York at 6:35am, arriving 2 hours and 33 minutes later in Washington DC. The return trip departs Washington at 4:30pm and has a two-minute longer running time. While this represents only a 15-minute reduction in normal Acela trip times, it brings train travel time that much closer to parity with flying on the air shuttles, especially when adding in travel time to and from the airports. The ride also just feels faster without the stops en route.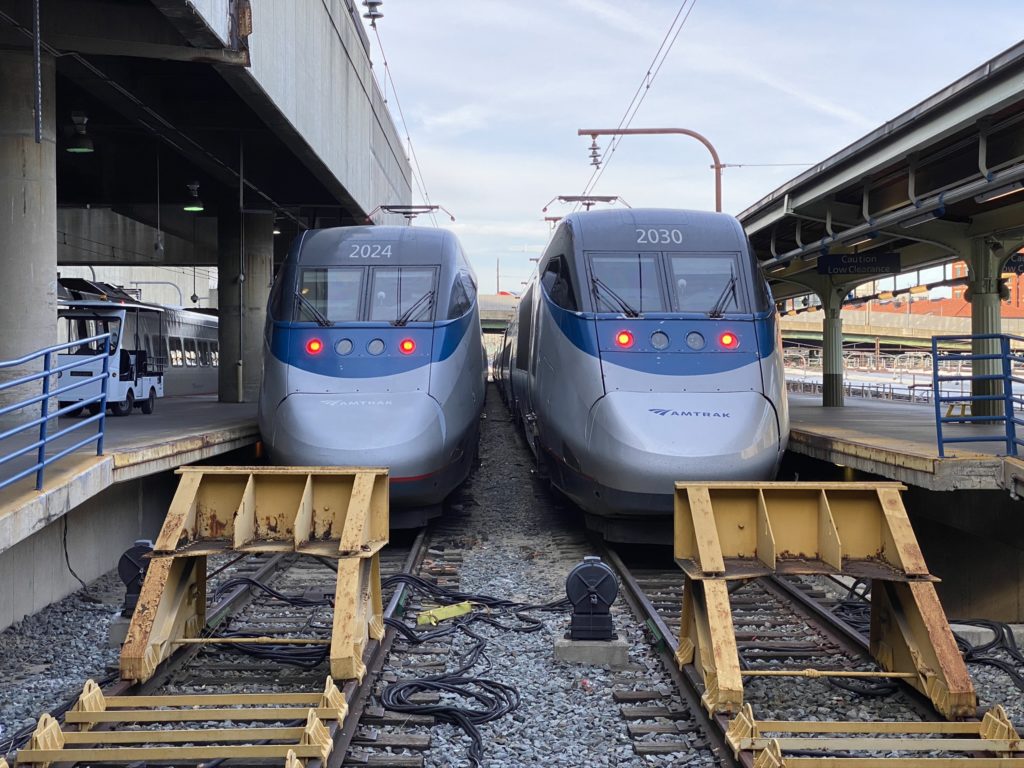 I have been traveling between the Washington area and New York quite a bit recently, and I have become so disgusted with the frequent multiple hour flight delays that I now prefer Amtrak. Acela Nonstop's early 4:30pm departure doesn't quite fit my schedule, but I wanted to try the new service anyway.
Amtrak's September 2019 press release touted an enhanced level of service, including free water, coffee, tea, a small snack and the addition of an at-seat cart featuring additional for-purchase items. This doesn't quite bring it to the enhanced service level of the American and Delta shuttles that provide free alcoholic drinks, but it's something.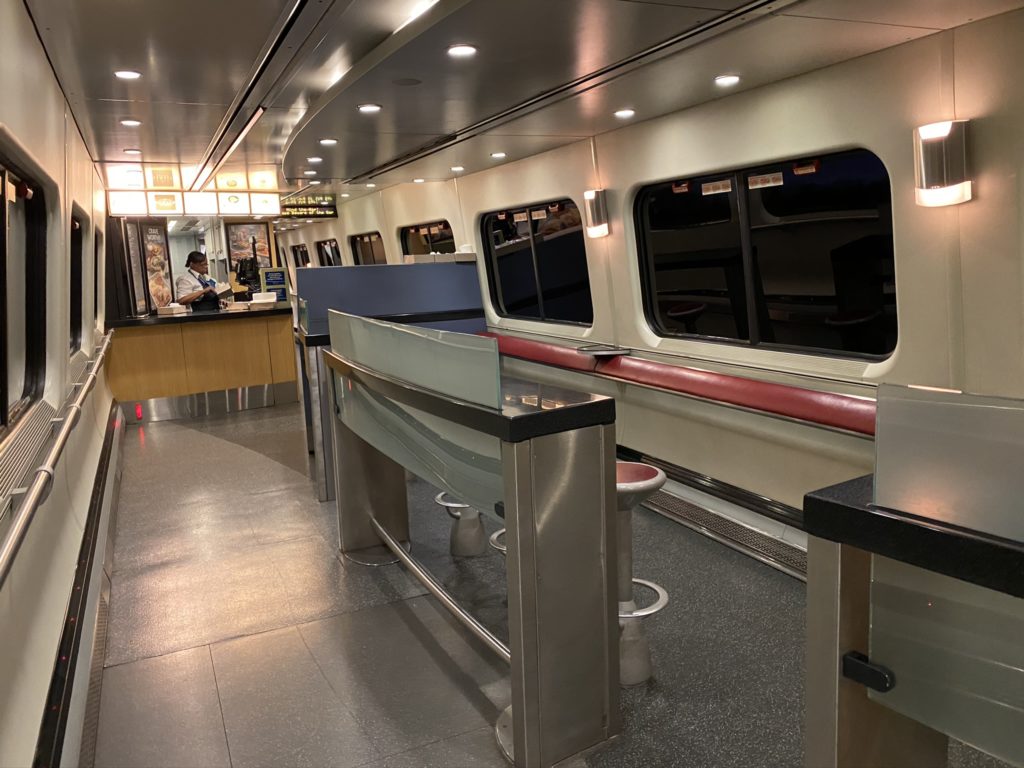 I arrived an hour early for my train because of the uncertainty of taking public transportation from Washington Dulles all the way to Union Station in DC. While Amtrak's waiting area has the ambiance of a low-end bus station, the main Union Station hall is a work of art and provides some decent people watching opportunities.
I wandered over to the departure gate closer to the departure time and searched for a seat on the train, as Amtrak still hasn't figured out how to allow for assigned seating.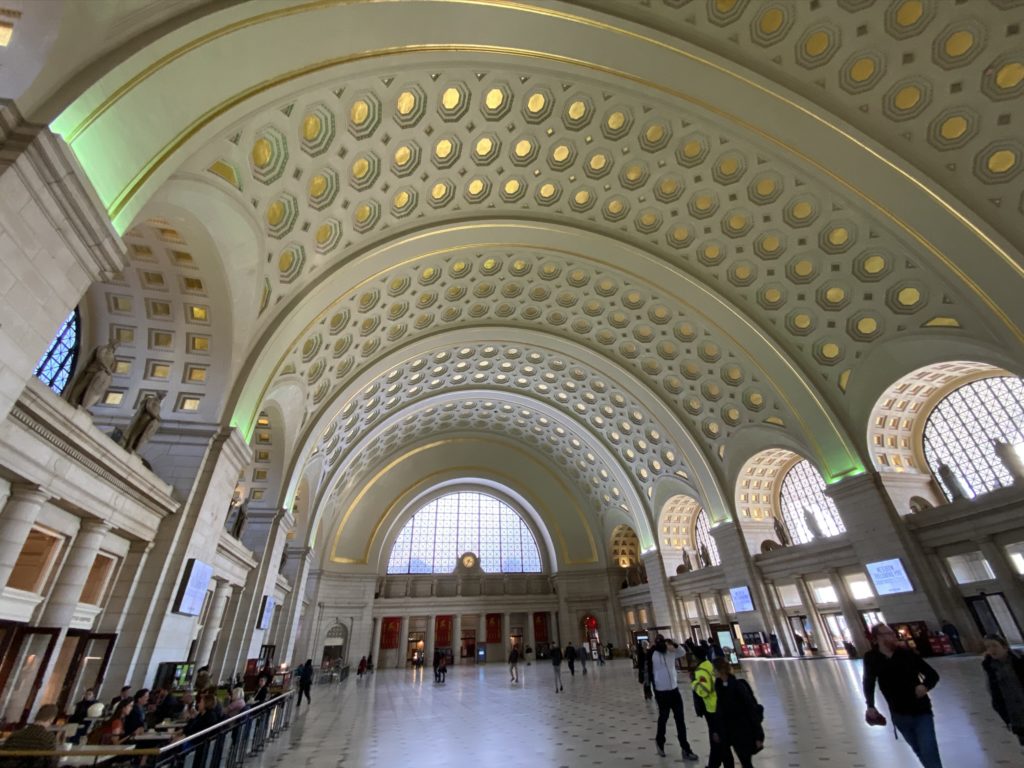 As the departure time neared, I looked around and noticed that my train car was mostly vacant. The car in front of mine was equally empty. I estimate it had roughly a 25% load factor, which was likely caused by it being a midweek departure as well as Acela Nonstop's slightly early 4:30pm timing.
The low load factor is great for passengers, but has me questioning the train's financial viability. I'm told the train fills up closer to the weekend, and that the morning run to Washington usually does better.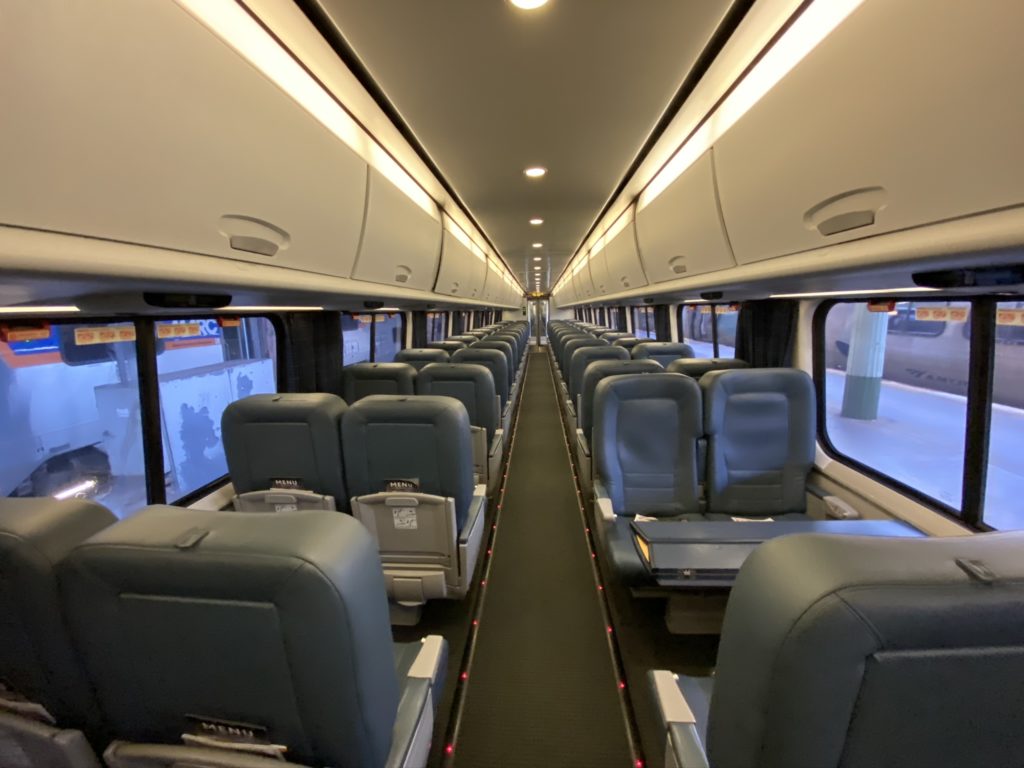 The Acela experience itself is unremarkable. As the trainsets are now over two decades old, the #PaxEx on board has deteriorated and not kept up well with international railroads. Even with a very low load factor, the Wi-Fi was bursty and unstable, sometimes having no issues playing YouTube in HD and other times unable to load low resolution videos.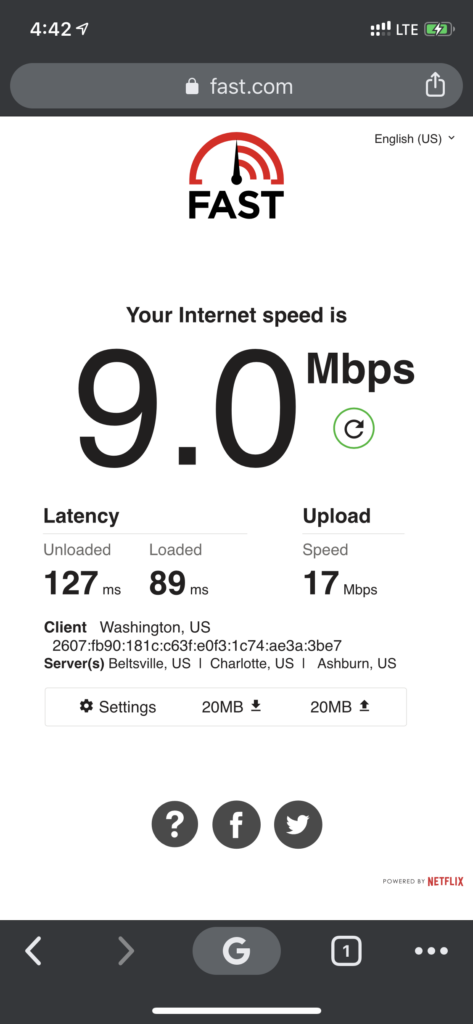 The seats are comfortable, if only just. The ride is so bouncy that my laptop's screen kept tilting backwards, but at least the power outlets worked. Typical Amtrak.
As we neared New York, I was disappointed that the promised enhanced services on the Acela Nonstop were not offered on my train. The service cart never came down the aisle, only the normal paid café car items were offered for sale.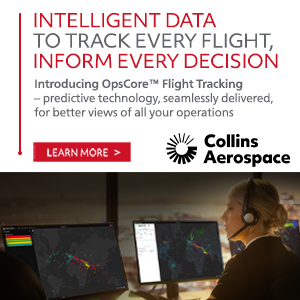 An Amtrak spokesperson said: "All service amenities on Acela Nonstop are continuing to be tested and evaluated on a regular basis." I take exception to that statement, as none of the press materials ever specified that the elevated service level was a test and subject to change.
Managing #PaxEx expectations is a difficult task for airlines and trains alike. On the one hand, the train arrived in New York exactly on time to the minute, which is the Acela Nonstop's main objective. On the other hand, Amtrak failed to deliver on the unique services promised for this train.
Richard Anderson is smart enough to know how important a predictable and consistent #PaxEx is, and I left the train feeling disappointed but excited that Amtrak is finally trying some new things to better compete with airlines.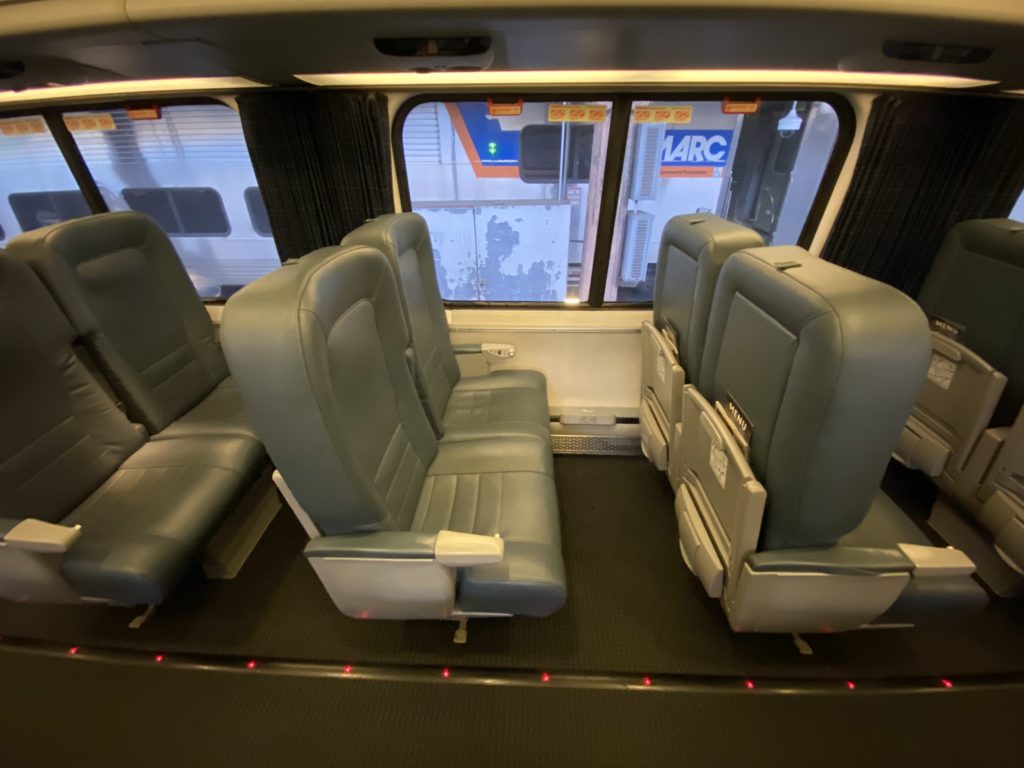 All photos credited to Jason Rabinowitz
Related Articles: