Dutch aviation engineering and consultancy firm ADSE has put forth an intriguing proposal for stackable bunk beds in economy class cabins.
The Economy Sky Dream concept imagines the bunks replacing overhead bins. They would be lowered during the sleep phase of flight, allowing passengers to get some much-needed rest.
The idea was inspired by ADSE consultants' own long-haul flight experiences and informed by over 20 years of working with airlines, aircraft OEMs, system suppliers and seat suppliers. It is intended to challenge conventional cabin design thinking for long-haul travel and is aimed at widebody aircraft including the Airbus A350, Boeing 787 and Boeing 777.
But the proposal introduces some complications to the cabin both in terms of structural design and passenger use. Runway Girl Network reached out to ADSE for answers on how these questions have been addressed.
Maurice Boon, technical consultant at ADSE explained that while the concept could be classified as blue sky thinking, ADSE did consider practical elements. "We realized that a radical innovation in the aviation industry will only occur when we can create benefits for all the stakeholders involved," he said.
"The design therefore satisfies the stakeholder requirements that we identified," he said, noting for example that it aims to improve economy class passenger comfort on long-haul flights; minimize the impact on the aircraft or operational procedures for airlines and aircraft owners; maintain passenger numbers so that airline revenues are not affected; ensure the design is safe and compliant with regulations; and ensure the cost of ownership of the aircraft is not significantly affected by installing these bunk beds.
While the project is categorized as an economy class design, it would really involve the introduction of a separate 'sleeper' economy cabin. "We would envision this as a distinct class, indeed a premium economy, for part of the cabin," said Boon. "The design features a passenger density that is very similar to a common 34-inch pitch, 10-abreast layout, so there is almost full interchangeability. This offers extensive LOPA freedom."
RGN also asked ADSE business manager rail transport & mobility Jeroen Brandse about the overall structural impact of the design, including the all-important weight considerations.
"The per passenger weight penalty of the Economy Sky Dream compared to the traditional seats cannot be fully determined in this stage of the development," admitted Brandse. "There are several weight reductions as well as additional features that increase weight. The comparison of the weight is between a standard seat including overhead cabin compartment per person and the bunk bed configuration consisting of the seat and bed structure including the safety systems such as PSU and oxygen on five locations (for each seat and an additional two for the middle and upper beds)."
He continued: "An additional weight consideration is related to the passenger density. Seat pitch and width vary greatly on long-haul flights among airlines." Indeed, passenger density of the Economy Sky Dream is slightly lower than a 10-abreast economy cabin, with an average pitch of 37 inches (which is more akin to extra legroom economy class or premium economy).
"The reduced passenger density can be compensated in the ticket prices for the passengers flying a bunk bed. The weight reduction of fewer passengers and less luggage is quite significant and possibly can reduce the overall weight for an entire section of bunk beds," suggested Brandse.
The ADSE executive also noted that material choice impacts the weight of the design to a certain extent. "But the bigger question is how much the additional structures and support systems will weigh. At this moment, we feel it is better to validate interest from the market before selecting the materials. Both composite and aluminium parts are under consideration. First designs will probably have a lower content of composite parts, though, to reduce the certification and testing effort."
Brandse also addressed RGN's questions about how the elderly, passengers with reduced mobility (PRM) and other passengers who might have difficulty accessing the bunks (pregnant women, for instance) could still benefit from the berths.
"Elderly, PRM, pregnant women or young children are indeed for safety reasons advised to sleep at the bottom bunk bed," he said. "Operational Suitability Data shall be developed to ensure safety for these groups of passengers. The difficulty is that some of these passengers are identified only once they enter the plane, implying that the crew should be able to determine and appoint who sleeps at the bottom bunk bed."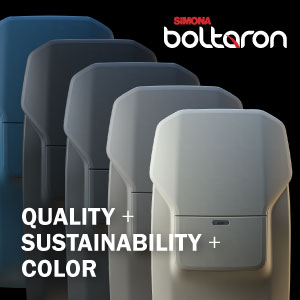 It might also be possible for passengers to select berths that suit their needs in reservations systems, but airlines will still need to intervene. There is the practical example of passengers booking seats in exit aisles for themselves or their children when they are unable to perform the duties of assisting an evacuation, merely because the added legroom is an attractive feature. However, it's possible that passengers might be more aware of their own limitations in reserving upper bunks.
ADSE has discussed the project with EASA's Cabin Safety and structures specialists. "EASA seems quite positive," Brandse said. The firm will discuss the design with the FAA at a later stage of program development.
Boon added, "Feedback so far has been overwhelmingly positive. Operators and industry have responded with delight to seeing something innovative in a market that is pushed to its limits on production rates."
Related Articles: