Passport Plum has turned into Passport Glum. In June 2018, Delta Air Lines celebrated its long-awaited employee uniforms, created by fashion designer Zac Posen, with a coast-to-coast aviation celebration that took off in Atlanta and landed in Los Angeles, complete with a runway bash.
But a year and a half later, the uniforms, which are manufactured by Lands' End, are being discarded after thousands of Delta employees have reported serious allergic reactions to the materials used to make the clothes. Delta announced on Wednesday that a completely new uniform will be given to flight attendants and above-wing airport customer service employees by late 2021.
"In response to our employees, we've taken steps over the past few months to address feedback received about the uniform, including offering alternative garments, hiring fabric experts, and conducting comprehensive chemical testing," Ekrem Dimbiloglu, director of the airline's New Uniform Program, said in a statement. "This is a big decision, but we side with our people, and we are making a change."
Aside from creating more options and taking a larger control of the production process, Delta stated the new uniforms would also carry the OEKO-TEK Standard 100 label, which means that every component of the article has been tested for dangerous substances and is proven to be harmless.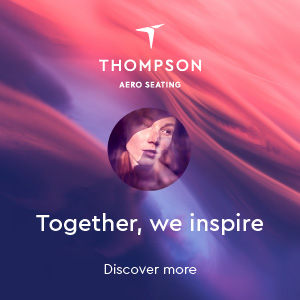 In the meantime, updates will be made to the existing uniform, although employees are already allowed to wear their own black-and-white attire as an alternative. The Association of Flight Attendants-CWA – which does not presently represent Delta flight attendants – also reports that new uniform options of an OEKO-TEK Standard 100 white cotton shirt and an untreated, non-wool suit option (blazer, vest, and slack/skirts) will be available or both men and women in May.
Reports first surfaced back in April and May of 2019 that the uniforms were problematic when two flight attendants with Delta filed a lawsuit against Lands' End, alleging that the materials gave them skin rashes, headaches, fatigue and other illnesses. A private Facebook group for flight attendants with a membership of around 6,000 also detailed the reactions the new uniforms were causing, many with photos of severe rashes.
At the start of this year, a class-action lawsuit against Lands' End was filed on behalf of 525 Delta Air Lines employees, most of them flight attendants. Delta was not named as a defendant, although it did issue this statement about the safety of the Passport Plum uniforms. "Our top priority continues to be the safety of our employees, which is why we invested in a rigorous toxicology study to determine if there was a universal scientific issue with the uniform. The results of the study confirm our uniforms meet the highest textile standards – OEKO-TEX – with the exception of the optional flight attendant apron, which we removed from the collection."
But doctors who treated the affected flight attendants told them that the formaldehyde and Teflon chemical finishing, used in the uniforms to make them stain resistant and durable, were likely the causes for the allergic reactions.
Delta spent several years and $20 million on designing and testing the uniforms for its 64,000 workers. But it's not all entirely gone into the trash. The airline said its below-wing employees, which number about 30,000, have shared "overall positive feedback" about their uniforms and will continue to wear them. Zac Posen, however, was forced to close his fashion label in November due to financial difficulties not related to the Delta uniforms, as reported by Hollywood Reporter.
The uniform issue comes about at a time when Delta is resisting a plan for its employees to unionize. Many employees affected by the uniforms felt complaining to the airline would put their jobs at risk. It's this type of workplace situation that the International Association of Machinists is pointing to as a good reason for Delta employees to unionize.
Similarly, the Association of Flight Attendants-CWA feel the uniform debacle is a good reason for Delta's cabin crew to unionize, stating that while the company is making the right steps now, it was eighteen months too late.
Related Articles: