Not everyone remembers the point in time when they decided their future, but for Natalya Shemigon, it became crystal clear when she saw the movie, Catch Me If You Can.
"That's when it hit me," she recalled. "I can be a pilot! I took a discovery flight and I never looked back."
Shemigon, 33, is one of the eight recipients of recently-awarded scholarships from the Regional Air Cargo Carriers Association (RACCA) and UPS.
The 2019 RACCA Scholarship is established for the purpose of promoting aviation as a career choice and to make students aware of the opportunities in the air cargo industry. A separate RACCA UPS FlightPath Scholarship is designed for aspiring pilots, maintenance and flight operations professionals.
Awarded $2,500 under the FlightPath Scholarship program, Shemigon is presently an intern in the UPS flight ops technical and safety department. Her goal is to become a training captain with Dallas-based Ameriflight before returning to UPS to work as a pilot and a flight instructor.
"The scholarship means that I can continue improving my aviation skills, knowledge and work on my Certified Flight Instructor Instrument certificate," explained Kiev-born Shemigon, who achieved a bachelor's degree is Aviation and Aerospace Science, graduating Cum Laude from Metropolitan State University in Denver.
"You could say I see it as a validation of all my hard work thus far," she told Runway Girl Network.
A recipient of the separate 2019 RACCA Scholarship, Candace Baker, 21, is working towards her certification in aviation maintenance.
Initially, she was concerned about pursuing a career in a field dominated by men. "I considered other options of medicine or teaching or just getting my pilot's license," she said. But when she was 16, she worked with her brother and father in the tail of an aircraft and decided that's what she wanted to do. "For the time being, maintaining aircraft has been so fun and worthwhile for me that I haven't felt the need to be a pilot yet."
But that is also on the horizon for Baker, who hopes to reopen the family business, Baker Flying Services, to provide cargo and charter services. She is currently attending Indian Hills Community College in Ottumwa, Iowa. And eventually, she wants to earn private and commercial pilot licenses.
"The strongest encouragement for young women is a welcome and open environment from those in aviation already," said Baker. "As a girl, my hesitation came from other people's opinion of [whether] a woman could do the work. Organizations such as Young Eagles that gave free flights to kids and local airport fly-ins/open houses exposed me to the understanding the entire aviation world is a family that extended beyond my blood family."
A third young woman, Sophie Robinson (pictured at top), is following a family tradition in aviation. She is a graduate of the Commercial Pilot Program at Big Bend Community College and Washington State University. She earned her private pilot's license while in high school and is currently working on her instrument rating, commercial and flight instructor certificates. She also wants to earn a seaplane rating.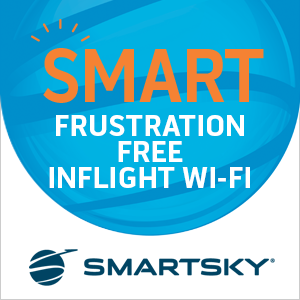 All three women agreed that the scholarships will help them continue their education and improve their skills.
"The largest obstacle young women may face is being able to afford all the flight training," Shemigon noted.
Other winners include: Daniel Remie, Zane Janneck, Jack Dillard, Brandon Peege and Ismael Jiminez-Barreto. According to RACCA president Stan Bernstein, the scholarships send "a strong message about our commitment to helping encourage those interested in pursuing pilot or aviation maintenance careers.
"The entire industry benefits from well educated and dedicated professionals produced by these scholarships."
Related Articles: