John Walton: Hello and welcome to Runway Girl Network In Conversation, a deep dive into aviation and the passenger experience. I'm RGN contributing editor John Walton and today I am in conversation with Reuters' chief correspondent Asia aviation and defence, Jamie Freed. Today we are talking about how the instability in Hong Kong has been affecting aviation within the region. But first, thanks to our sponsor. In Conversation is brought to you by Boltaron, a SIMONA Company, purveyor of high performance thermoplastics for tomorrow's aircraft interiors. As you draw the latch for your tray table, consider the texture and form of the tray shaped specifically for your inflight service convenience. That's Boltaron. Learn more at boltaron.com. Now Jamie, welcome to In Conversation.
Jamie Freed: Hi.
Walton: So what's been going on in Hong Kong? Give us a quick overview of what the instability has been this, I guess last year now, and how it has been affecting aviation.
Freed: Sure. There has been this widespread anti-government protest for months, I think mostly due to fears among sort of creeping mainland Chinese influence on the city. But for aviation, things really heated up in early August when the protestors disrupted the airport operations for a few days. And there were these awful scenes on TV around the world of passengers being blocked by protestors, carrying their luggage above their heads as they tried to reach their flights and transport to the airport was also disrupted at that point. So even though it only lasted a few days it led to this sort of damaging perception for months afterwards that the airport's not operating normally. And with EDU in Hong Kong, the airline staff there at Cathay and Hong Kong Airlines are locals and like many of the people there they attended some of the protests when they weren't working. So Cathay Pacific's chairman said he wouldn't dream of telling staff what to think in a political sense and in a press conference after their results, but shortly after that China's aviation regulator said that any Cathay staff member who was caught protesting would be deemed a security threat and couldn't even fly over Chinese airspace, which Cathay does for the majority of their flights and so Cathay then started firing people who effectively couldn't fly anymore, pilots and cabin crew. And its CEO and deputy CEO and chairman all resigned rather abruptly. And you know due to these protests themselves, which have often been pretty violent, even leading to tear gas being disbursed in the Central Business District at one point, many tourists and business travelers are staying away from Hong Kong and arrivals have dropped by more than 40%. So mainline Chinese have been particularly adverse from visiting, possibly because they are singled out for speaking Mandarin by Hong Kong locals who speak Cantonese.
Walton: And so that has obviously lead to a significant drop in inbound tourism. In terms of those, I guess the three primary airlines based in Hong Kong. So Cathay Pacific, Hong Kong Airlines and of course HK Express, which is now part of the Cathay Pacific family; how has that been affecting them? Apart from the drop in tourism, what have they been experiencing?
Freed: Sure, for Cathay a lot of the focus has been on getting increased transit traffic through the airport. You know people flying Sydney-London via Hong Kong for example and they've increased that a lot but it comes at a cost in terms of yields because it tends to be lower yielding than people going to and from Hong Kong. For Hong Kong Express, actually sources have told me they are doing relatively better than Cathay and Hong Kong Airlines in part because they are an airline used by locals as a low-cost carrier and locals still want to get out of Hong Kong, perhaps especially due to the protests and get away for the weekend and things like that on short-haul flights. And Hong Kong Airlines was already in financial trouble before this and they've now cut pretty much all of their long-haul routes and have taken an even bigger financial hit due to the lack of demand.
Walton: Right so what's the basis for their problems? It feels like it's a little bit over-expansion but how does that all fit into the picture?
Freed: I think HNA itself, which is the owner of Hong Kong Airlines was just overly ambitious and they did over expand and unfortunately they haven't had enough money to pay their lessors or at some points even their pilots and you see reports of more pilots and cabin crew being sacked at the moment. These flights to LA and Vancouver and Australia and New Zealand, they sounded great in theory and you know Cathay …But Cathay is a major competitor and Cathay has most of the business traffic in Hong Kong locked up so Hong Kong Airlines was just never going to get the same yields that Cathay has on those flights.
Walton: Yeah, it was super interesting. I've flown them from Japan to Hong Kong and onto New Zealand and the pricing on the business class flights was about Premium Economy on any other airline which was an amazing price but the service wasn't up there. Now I know they have made some changes to their service concept since but it's really interesting that they're really pulling back within the region. So what's their foregoing strategy? Is it largely flights into the greater China? Is it regional out of Hong Kong?
Freed: It's mostly regional out of Hong Kong at the moment but they are being forced to cut various flights too because they are under scrutiny by the aviation regulator at the moment.
Walton: For general instability or something else?
Freed: Instability and lack of finances. There was a point about a month ago where we thought they might actually have to shut down. HNA somehow found the cash but then as of December 31st, there was still stories about them sacking more people on the last day of the year which suggests that the cash flow issues just aren't over at the moment.
Walton: Let's turn to Cathay Pacific. What do the new people in charge mean for Cathay after that departure of well first of all board chairman John Slosar, CEO Rupert Hogg and Paul Loo, the chief customer and commercial officer?
Freed: The new people in charge are all Swire people. Cathay is controlled by Swire Pacific which manages the companies. So in that sense not a lot has changed. But so naturally you know following the playbook I guess that they followed in the global financial crisis and in SARS in cutting flights, so far they aren't parking planes but they decided to return a few to lessors early. The new CEO Augustus Tang, though, has kept a very low public profile. He didn't attend an analysts' briefing in November and an Association of Asia Pacific Airlines conference that was supposed to be hosted by him was cancelled last minute. So sources tell me he's kind of more focused on smoothing ties with mainland China and he's not as much a people person. So his deputy Ronald Lam is taking a more active role internally.
Walton: Interesting, so which part of the business does Tang come from?
Freed: He actually comes from HAECO which is the maintenance business owned by Swire. So he has an MRO sort of background. He was at Cathay about a decade ago but then after that he's been running HAECO, which for a time was a separate listed company but it didn't have a lot of scrutiny in the investment market because it was dominated by Swire which then later took it over.
Walton: Right and of course our RGN listeners will be familiar with HAECO as a seatmaker as well. They took over if I remember rightly the US-based TIMCO and now have the US operation as well as what is really at this point one of the larger global MRO operations for that sort of maintenance repair and overhaul market. Jamie, do you think there is going to be many changes to Cathay's strategy, especially around, you know we talk about Hong Kong Express, which was independent and is now Cathay and of course Cathay Dragon which is their Chinese speaking market focused sub-brand carrier as it were.
Freed: I think Cathay Dragon has probably taken the biggest hit just because it is mainland Chinese routes that they mostly fly and even some mainland companies at the height of things in August told their employees not to fly on Cathay either due to perceived safety or security issues raised by the Chinese aviation regulator. So you are seeing them transfer some planes that were supposed to go to Cathay Dragon. Some new A321neos will now instead go to Hong Kong Express. But I think some of that was also inevitable once Cathay took over Hong Kong Express last year because they lacked a low-cost carrier and it really is another way for them to expand.
Walton: And of course with Hong Kong Express now being part of Cathay, I am sure you remember Qantas has been for quite some time trying to start up a JetStar Hong Kong operation. Now that was last time I checked, that was sort of dependent on being able to get the slots which would result in third runway. How's that project going?
Freed: Well Jetstar Hong Kong has actually been dead for a few years. Since Cathay fought hard against it and the Hong Kong regulator came down on Cathay's side. The principle place of business wouldn't really be in Hong Kong, it would be in Melbourne where JetStar is based. So since then though there has been an issue with lack of slots and that's why Cathay was kind of, they perhaps would have started their own LCC rather than buying Hong Kong Express but there weren't enough slots at Hong Kong Airport and so this was the most efficient way for them to expand before a third runway comes in in 2024.
Walton: And that project is on track? The runway project?
Freed: It is at the moment. There are no signs that it is being delayed. You know Hong Kong is a very slot constrained airport in normal times not as much in recent months but that's a long term project and I there is long term rising demand in the region and so it would be pretty unlikely for them to cancel or halt that project.
Walton: And how will that change in Hong Kong in terms of the number of slots available? What's that mean? Does that mean expansion for Cathay and local airlines? Does it mean more flights in from slot restricted foreign carriers? Is it timing changes?
Freed: I mean analysts say it is sort of positive and negative for Cathay. Positive in a sense it gets to expand but negative in that it brings in a lot more competition potentially. So Cathay will be looking to add to its fleet and to lock up as many slots as they can get but you might also see, if the situation in Hong Kong returns to normal, rather than the protest situation, you would see foreign carriers looking to expand their flights because slots are very hard to come by especially in peak times or to get them at the same time everyday is an issue at the moment.
Walton: Yeah, so do you think that's why Cathay has been taking more smaller aircraft? So for example, building up its A350 fleet compared with the size of the 777 fleet that it previously had because it wants to lock in as many slots as it can between now and 2024?
Freed: I don't think so completely because Cathay has the 777X on order which they are supposed to get around 2021 or 2022, so I think it may just be a timing issue in that the A350 has come in before the 777x and they are also an A350-1000 operator. So they operate a larger version which is pretty similar in size to the 777-300ER.
Walton: Right, yeah, interesting stuff. Let's talk about the airlines flying to Hong Kong from elsewhere. So I know that quite a few of them have been starting to downsize the aircraft. What does that look like?
Freed: Yeah we had United Airlines come out just today and say they'd take a $90 million dollar charge in the fourth quarter due to the lack of demands from Hong Kong and they've kind of cut and restructured some of their routes there and Qantas is taking a charge of around $17 million US dollars as they've down-gauged some of their planes. And you've had some carriers like South African Airways which has a lot of its own problems suspending flights to Hong Kong. So you definitely have seen a major decline in capacity. For the latest statistics in November there was a 16 percent fall in passengers relative to the prior November and a 10 percent drop in flight movements. So what you see though is the airport has allowed the airlines to cut flights and to maintain their slots at least through March so we will see what happens after that. But the use or lose it policy that normally applies isn't in place at the moment. So airlines can cut flights without consequences.
Walton: Right and I guess that gives them some flexibility as well. It's interesting you mentioned South African because didn't they just take some is it ex-Hong Kong Airlines/HNA aircraft, or a sort of long-term lease situation, some A350s?
Freed: Ah yes, they have, and Fiji Airways has also taken some so obviously with Hong Kong Airlines' expansion cut short the aircraft are going elsewhere.
Walton: And do you think those will eventually return to Hong Kong/HNA group somewhere else or is this you know really the end of their long-haul ambitions?
Freed: I don't know that it would be the end in the longer term but obviously they need to recover significantly financially beforehand and HNA has basically had that airline in the market in the last year or two as well. No one has bought it yet but potentially if someone wanted to buy it that would give it an opportunity for growth with a better funded person behind it.
Walton: Who might be in the market for an airline like that?
Freed: I don't know. As I said it's been for sale for a year or two and no one's bought it so far. Analysts speculated that potentially someone like China Southern or China Eastern could be interested because Cathay has a relationship with Air China.
Walton: Oh interesting. I mean China Southern of course has its main hub at Guangzhou which is what, like an hour away, less on the new high speed train?
Freed: But Air China also owns Shenzhen Airlines which is right next to Hong Kong and it invests in Cathay too.
Walton: Right, yeah its a fascinating set of airlines. I was looking at the list of new airports in and around major Chinese cities. From Beijing Daxing down all the way to the regional airports. I say regional airports but these are very large airports in what are growing cities and it's a huge space for growth isn't it?
Freed: Oh definitely, and again there are second and third tier cities in particular that have been adding a lot of long-haul international flights to places like the US and Europe and Australia.
Walton: Do you think there is going to be an impact in that from the Hong Kong situation? I mean obviously there has been parts of the US government who have been getting shall we say a little bit shirty with China over the situation in Hong Kong. Do you think that is going to result in drops of some of those long-haul routes as a result for demand?
Freed: We have seen a little bit of dropping of some of those Chinese long-haul routes and the Chinese carriers have been refocusing those widebodies towards Southeast Asia or Japan or Korea where there is high demand at the moment.
Walton: One of the things I find really interesting is this China route overlap policy.
Freed: Yes.
Walton: Will you tell our listeners about what that is and how that affects the growth of Chinese carriers?
Freed: Well traditionally there has only been allowed one airline for each route. So it's basically like Air China can fly Beijing to London and others can't. There are some exceptions and it has been opening up more and more but it's also, especially opening up now that there is a new airport in Beijing. So that's creating some opportunities for Chinese carriers to expand from the new airport – China Eastern and China Southern in particular. But what you have seen among Chinese carriers is basically a race to snap up routes. Even if they are not profitable but just to mark your territory. So you see routes to places like Dublin or Tel Aviv or Iceland and you know opening from cities that aren't always first tier cities but it's just so that they can mark their territory and have that route so someone else doesn't get in there later because then they could be blocked from it.
Walton: Right, and what are they doing when they do that? Are they funneling connecting traffic in from other Chinese cities over their hub or are they operating the aircraft half empty kind of thing?
Freed: Probably a mix of both depending on the case.
Walton: Right, interesting, interesting stuff. So for these purposes are they treating the old main Beijing airport and Beijing Daxing differently? Are those two "cities" for purpose of these rules?
Freed: Yes they seem to be treated differently and in general China has been relaxing the one airline/one route policy on super popular routes so that on the biggest routes, I don't have it to hand but I would imagine, I think it was things like, you know, New York, or London or LA that they were offering the opportunities for more than one airline to get in there if there was enough demand. Dependent on the amount of demand.
Walton: Right and I have seen quite a lot of direct, but not nonstop flights. So LA to Beijing to somewhere else as being operated by a new airline, which has been really interesting. It has been opening up a lot of new ways for people to fly. I guess from the passenger experience side, the equation for Chinese airlines has for quite some time been, you know they are not great but they are very inexpensive. Is that still the reality for the most part?
Freed: I think so based on the … I have only flown on two of them myself, but basically as an English speaker, they cater towards Chinese speakers. I remember opening the inflight magazine on China Eastern and they had the headlines of all of those stories in the magazine in English and that was it. Every other word in the magazine was in Mandarin, which isn't very helpful for me so basically they cater mostly towards the Chinese audience, especially compared to regional peers. I've flown on Taiwanese carriers or Cathay, Singapore, you know, Japanese carriers, Korean carriers, and all of them seem to have more in English for passengers.
Walton: Right yeah. I mean one of the joys of course is the local cuisine works actually pretty well on the plane. So you know you can have a fairly good meal but it has been interesting to see the Chinese carriers moving up in the passenger experience stakes of course. A lot of them have been buying some of the newest business class seats and indeed sort of leapfrogging some of the regional and indeed global competitors in that way. It will be interesting to see whether that continues, whether they continue their what was essentially their 2000s policy of investing in new aircraft with pretty good hard product but struggling to stack up internationally. I don't think this is a question of international perspective of Chinese passenger experience and them targeting the Chinese market and western people just not getting it. I think you know fundamentally I think there are some gaps in terms of the service that people can expect there. So it will be interesting to see whether we get another round of that or whether they'll be raising the game in terms of serving a global market on the soft product side of things. So service and particularly of course in inflight entertainment.
Freed: I think definitely they have a very large home market. So I think their primary goal is to cater to their home market at the moment, which makes some sense. US carriers are fairly insular as well. They have a huge home market.
Walton: Yeah, yeah exactly. And of course the US is a huge destination in its own right as well. So we talked briefly about some of the other regional carriers. What effect has this situation in Hong Kong had on those other hubs? I mean we hear a lot about the financial services industry sort of quietly moving quite a bit of their operations and or assets into Singapore in particular. What's this actualization into the airline world?
Freed: Not a huge amount yet. It may perhaps be helping with loads into Singapore, but I looked at the data from Changi Airport and in the last couple of months since things really blew up in Hong Kong there has only been about one percentage point more traffic than there had been in the months earlier in the year when things were calmer in Hong Kong. So there doesn't seem to be a massive redirection to Singapore. But that said, the hotels are certainly fuller and they are reporting rising rates. So for airlines it might be a more of a load thing and a yield thing than it is a capacity thing for the moment.
Walton: Yeah interesting stuff. I was in Singapore a few weeks ago and it was noticeably busy in Changi. You know I always keep an eye out for what the airport looks and feels like especially at peak times. And yeah it was busy, so it will be interesting to see how those stats sort of pan out from last month of course into 2020. Looking sort of more widely, obviously there is the question of Taipei and Taiwan and the Taiwan relationship with China, are you hearing that that is changing? What's going to be the impact, especially as we see the launch of a new competitor carrier in Taipei with Starlux who are, who have some really big ambitions?
Freed: Well earlier or sorry last year China banned some of the group tour VISAs into Taiwan so there has definitely been a fall in mainland traffic to Taiwan at the moment, but that said, Taiwan remains a popular destination and they are very popular with people from Hong Kong, Japan, Korea and elsewhere. And we are also heading into an election in Taiwan and sources have told me that traditionally that's when Chinese are most aversive about traveling there. The government clamps down and puts in restrictions so depending on the results of the election things may normalize afterwards a bit more.
Walton: Right and that will be interesting of course because that's a, I guess partly a balance in the region as well. Now talking about some of those other hubs, there is a bit of a concern about what looks like an unidentified pneumonia outbreak in Wuhan. What's the latest on that do we have any clarity on what that is?
Freed: No, we don't have any clarity at the moment and worryingly for Hong Kong which faces a lot of problems due to the protest, you know they have had some people there hospitalized. So far the reports I've seen imply those people came on the train. But clearly they went through the SARS experience there in 2003 which was very damaging and I am seeing reports now of face masks selling out in Hong Kong and the government saying that they may be able to apply quarantines if things get worse so that's obviously a big concern and not just for Hong Kong but for the broader region. There has been a case in Singapore too I believe.
Walton: Right, wow, and so is it, it is a type of pneumonia is it?
Freed: That's what they are classifying it as it, so far. They are saying it is not SARS and it is not MERS, which is the Middle Eastern Respiratory Syndrome.
Walton: Obviously you know those of us who remember SARS and the huge impact that had on certainly the region and indeed global aviation, if this does blow up, what's the likely impact of that on airlines?
Freed: Well during SARS, you saw Cathay was hugely affected and they were parking planes and people were taking unpaid leave and they were even having to sack people at some points. So obviously with the situation already bad there, if it did turn into something like SARS, you would probably see a further drop in demand for them and potentially it would, given it originates in Wuhan we could see a huge impact on the mainland carriers as well.
Walton: Right, yeah. Remind me so what are the impacts of a communicable disease like this on aviation? What are the things that airlines have to do in the event that this kind of thing arises? Is it a matter of disinfecting planes? Is it that passengers have to go through some sort of medical or almost quarantine checks if they come from certain areas? What's the playbook here?
Freed: All of those sorts of things and also temperature checks at airports. I think Changi and some other airports, I have seen reports that in China too they are now, they check passenger body temperatures to see if anything is unusual and could call you aside for a check but certainly they want to know where you are traveling to and from and would want to be very careful in disinfecting planes.
Walton: Well that is certainly going to be something to watch in 2020. And on which note it is the January of a New Year and indeed a new decade and it's one that I think is going to be crucial for Asia-Pacific aviation. What do you think are some of the early I guess sort of opportunities, challenges and trends that we are seeing and are going to be seeing over the early half of this decade?
Freed: Certainly in terms of opportunities, there is a trend towards longer flights on single-aisle aircraft and that's driven by the A321neo, and the long-range version especially which could be a pretty much game changer in the region for low-cost carriers especially that don't want to operate widebodies. It will help open up a lot of point-to-point secondary routes. And there is also just a general trend away from the big hubs as we get some more point-to-point long-haul flights too, including potentially Sydney-London non-stop with Qantas. They could announce an order in March for planes that could do that from 2023. I think we are also seeing trends towards carriers getting more environmentally conscious in the region. You know there is that flight shaming trend in Europe but we are also seeing more offsetting and also it's not even just the obvious airlines like say Qantas or Air New Zealand in the region that are leaders in this area. Cebu Pacific, which is a low cost carrier in the Philippines, is now using more eco-friendly cutlery that you can recycle. I talked to someone at the airline about it and she said that it definitely costs them more and she said frankly most Filipinos don't care that much about it but the airline can see the longer term trends and thought it was the right thing to do.
Walton: Yeah I mean if Cebu Pacific of course is going to be taking that A350-900neo with I believe it's dropped by one seat, to 459 passengers, so that I would imagine would be a lot of forks per year for the airline.
Freed: Well ironically it is a very environmentally friendly flight as well because by having all economy and a very tight configuration, you burn less carbon per person than a carrier that offers a lot of legroom in business class seats.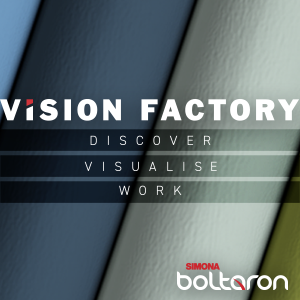 Walton: Right, now looking back at the long-haul narrowbody trend and particularly the A321XLR, which is the extra long range version of the A321neo, what I find interesting in particular is that 10-hour 4700 nautical range is bang in China-Europe in terms of flight times. So I can absolutely see sort of this decade will reflect I guess sort of what happened last decade in Australia where there were a lot of smaller widebodies, so sort of A330s, even some 767s originally and then moving to 787s from a lot of Chinese airlines flying into a lot of Australian airports and I can absolutely see as obviously the major European airports have quite a bit of capacity problem right and so the slots are quite expensive but I can absolutely see a raft of A321neos flying to your secondary international airports in Europe, something like Birmingham or Manchester in the UK, Lyon or Toulouse or Marseille in France. That is going to be really interesting to watch I think and it's going to be fascinating to see how popular those are. I think one of the interesting things for me last year when Airbus announced this at the Paris Air Show was just how much of a pushback there was on the idea of sitting in a narrowbody for 10 hours. More I think than many people expected. Now what's your take on what that question will be in the minds of travelers from Asia-Pacific? Is that something that people are increasingly used to given the amount of narrowbodies flying around the region for the mid-haul purposes? What's that going to look like, do you reckon?
Freed: I think in Asia a lot of people still book on price and in some of these developing markets in particular that's going to be the most important thing rather than comfort. I will say myself having flown from Sydney to Bali on a narrowbody before that they really need to solve the bathroom problem in economy class in particular because when you have two bathrooms for pretty much almost everyone on the plane, that can create a huge queue that can even cause safety problems when there is turbulence.
Walton: Absolutely. I think that is going to be a really interesting problem to solve. Now Airbus told me last year that they have expanded the number of places in which you can install a bathroom on these planes. So it used to be that for example you install at the front and back of the aircraft and not a lot of places in between, but I think if you look at some of the 757s that a lot of these aircraft are replacing and which of course the previous generation had – quite a lot of those have a mid-cabin lav and that's now going to be possible on the A321s, which I think should go some ways to solving and hopefully somewhat solving the mini tiny bathroom problem and indeed the lack of requirements by governments to make narrowbodies, narrowbody lavatories accessible to people with reduced mobility and people who use wheelchairs. Which of course that is something that we've reported quite a bit on at RGN. Just sort of looking at how it's important that people who have mobility requirements are able to perform basic things like go to the lavatory. It will be interesting to see how that all shakes out on these narrowbodies.
Freed: Definitely.
Walton: On that note let's bring today's conversation to close. Readers, listeners, we certainly hope you enjoyed it and we are always keen to find out what you think. Please feel free to email me at John@runwaygirlnetwork.com with any suggestions. Thanks to our guest Jamie Freed. Jamie where can folks continue the conversation with you online.
Freed: I am on Twitter as @Jamie_Freed or you can email me.
Walton: Fantastic. What's your address?
Freed: Jamie.Freed@Thompsonreuters.com
Walton: Brilliant. As ever you can find me on Twitter at @thatjohn and everything from RGN at @RunwayGirl and at RunwayGirlNetwork.com. If you are enjoying these conversations please leave a rating and review wherever you get your podcasts and thanks for listening.