US Department of Transportation officials are proposing to tighten the rules around the carriage of service and emotional support animals, as concerns mount over the types of animals being brought on board, and whether passengers are abusing the system by falsely claiming their pets are service animals.
The Notice of Proposed Rulemaking, which dropped today, would amend the Air Carrier Access Act regulations on service animals. Among its notable provisions, the NPRM proposes to:
Define a service animal as a dog that is individually trained to do work or perform tasks for the benefit of a person with a disability;
No longer consider an emotional support animal to be a service animal;
Consider a psychiatric service animal to be a service animal and require the same training and treatment of psychiatric service animals as other service animals.
Crucially for passengers who fly with emotional support animals, the proposed rule means that airlines would not have to accept ESAs for carriage in the cabin.
"The department recognizes the integral role that service animals play in the lives of many individuals with disabilities and wants to ensure that individuals with disabilities can continue using their service animals while also reducing the likelihood that passengers wishing to travel with their pets on aircraft will be able to falsely claim their pets are service animals," says the DOT in a statement.
The aim of this NPRM is to be more precise with the language of what type of service animals are permitted, in keeping with the American with Disabilities Act (ADA). Passengers have sought to bring everything from squirrels and pigs to ducks and possums on board as emotional support animals. "Where we can, we wanted to be as similar to the ADA as possible in its definition; and also dogs are the most common service animals," say DOT officials, who provided a background briefing to media today.
Indeed, the DOT appears to be in good standing with the law, as emotional support animals, comfort animals, and therapy dogs are not service animals under Title II and Title III of the ADA, according to the ADA National Network, which provides information, guidance and training on how to implement the ADA. "Other species of animals, whether wild or domestic, trained or untrained, are not considered service animals either," notes the organization.
The DOT's proposal to limit the definition of "service animal" to include only trained dogs is being heralded by airline trade group A4A as "a positive step in protecting the legitimate right of passengers to travel with a service animal". In a statement today, association president and CEO Nicholas Calio says:
Airlines want all passengers and crew to have a safe and comfortable flying experience, and we are confident the proposed rule will go a long way in ensuring a safer and healthier experience for everyone. We commend [Transportation] Sec. Chao for her leadership providing the clarity travelers, employees and airlines need by ensuring only dogs trained to perform specific tasks for individuals with disabilities are allowed onboard aircraft.

The safety and well-being of every traveler is the highest priority for US airlines. The increased availability of fraudulent ESA credentials has enabled people who are not truly in need of animal assistance to abuse the rules and evade airline policies regarding animals in the cabin. This has led to an increase in incidents by untrained animals threatening the health and safety of passengers, crew and passengers with disabilities traveling with legitimate service animals.
Airlines have reported a rise in the number of behavior-related animal incidents on aircraft, including urinating, defecating, and biting. "There is a year-over-year increase in the number of animal complaints that we received. I don't think it's disputed that it's a problem. In spring of 2018, we received over 4,500 comments on what the definition of a service animal should be," says the DOT. Images shared on social media suggest that some passengers might be seeking to pass-off their pets as service animals.
The NPRM also addresses questions of documentation. It proposes that carriers accept three specific forms, developed by the DOT, attesting to a service animal's training and good behavior, and certifying the service animal's good health. Moreover, airlines would be permitted to require individuals traveling with a service animal on flights of eight hours or longer to complete a form attesting that the service animal will not relieve itself, or can relieve itself in a sanitary manner.
Additionally, airlines would no longer be allowed to require separate documentation or 48-hour notification of plans to travel with a service animal. This provision addresses concerns expressed by disabled passengers that certain airline rules restrict their ability to travel at the last minute. Instead, airlines would have to allow passengers with a disability who are traveling with a service animal to check in at the airport one hour prior to the travel time required for the general public. This time would be used to process the service animal documentation and observe the animal. Airlines would also have to promptly check in passengers with service animals who are subject to an advanced check-in process.
Though it will rely on individual passengers' attestation to facts, the shift to DOT forms, rather than airline forms, could discourage passengers from misrepresenting their pets. "On the DOT forms, it explicitly says that it is a federal crime to make materially false statements, knowingly and wilfully on this form to secure accommodation," department officials explain. "There is a warning on the forms on material representations that are inaccurate is a federal crime." Specifically, passengers would be violating 18 U.S. Code § 1001, which carries with it fines and a possible jail term.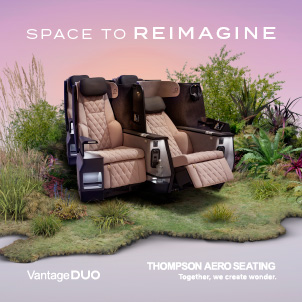 Other provisions include a limit on the number of service animals traveling with a single passenger to two. Airlines would also be allowed to require that the service animal(s) fit within the handler's foot space on the aircraft. As officials note, this is one of the primary reasons why miniature horses have been left out of this NPRM (under ADA, entities must make reasonable modifications in policies to allow individuals with disabilities to use miniature horses if they have been individually trained to do work or perform tasks for individuals with disabilities).
DOT officials did say, however, that there has been discussion on whether miniature horses should be allowed and the NPRM is asking for public comment on this issue.
Airlines would still be allowed to refuse to transport any service animals that exhibit aggressive behavior and which airlines believe might pose a direct threat to the health or safety of others. However, the DOT continues to prohibit airlines from refusing to transport a service animal solely on the basis of breed.
This NPRM on Traveling by Air with Service Animals is now open to public comment for 60 days, and the DOT will review comments prior to drafting final rules. Department officials could not say how long the review process might take or when the new rules would go into effect. Though the standard process would be 60 days from final revision, officials set expectations that this process may be extended given the complexity of information to review.
Accessibility specialists and advocates have started to weigh in on the proposed changes on Twitter. RGN contributor Justin Yarborough, who regularly flies with his guide dog, sees pros and cons to the NPRM (Runway Girl Network recommends a read of this Twitter thread).
I've taken a look at the DOT's NPRM regarding flying with service animals. As expected, I have thoughts:

— Justin Yarbrough (@FatElvis04) January 22, 2020
With these proposed changes, the department says it hopes to balance the needs of all airline industry stakeholders, including the disabled community, while ensuring safe flight operations.
Related Articles: