New Territory thrilled attendees of the recent RedCabin Aircraft Cabin Innovation Summit in London when it unveiled a brand new premium economy seating concept. The so-called Interspace Aircraft Seat features a unique winged support system that will offer passengers greater privacy and improved ergonomics.
Two padded wings fold out from the seat back, allowing passengers to rotate and lean on a cushioned surface to rest or sleep.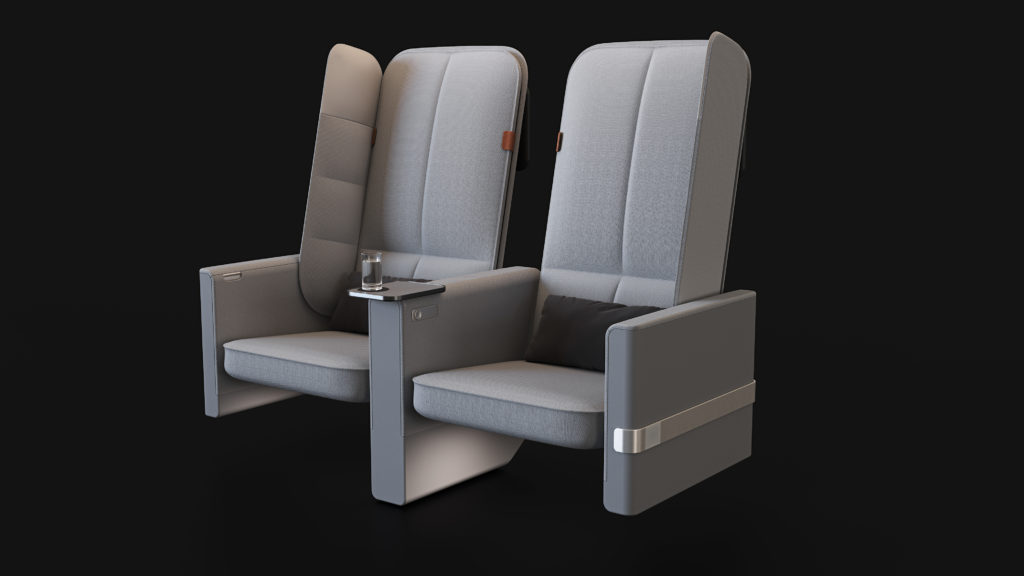 Passengers can also deploy one wing on either side of multiple adjacent seats to suit their own sleeping preferences or to create a private zone for couples, families and friends traveling together.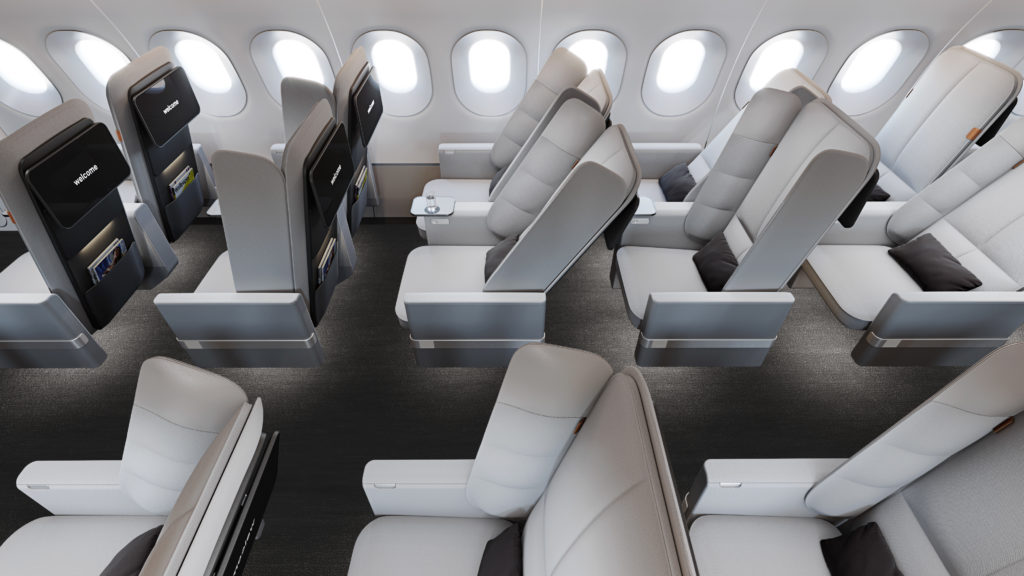 The wings have 'living hinges' so that they can be easily folded back into the chair's upholstery and replaced in service, just as we rotate armrests to get them out of the way. These hinges are also connected to the material at the back of the seat through a composite assembly, which makes them sturdy enough for passengers to lean on.
The thinking behind this design is that passengers want the ability to shift positions and lean comfortably to rest, and redistribute weight.
"If you consider the psychology of the cabin, its linear, grid-like form is restrictive and as a result, seats have been designed for what is essentially an unnatural posture and seating position. The industry has been fixated on the same variables within an aircraft cabin including linear ergonomics, catering and inflight entertainment, but we were keen to find a new use for the volume of a seat back," explains New Territory founder and CEO Luke Miles.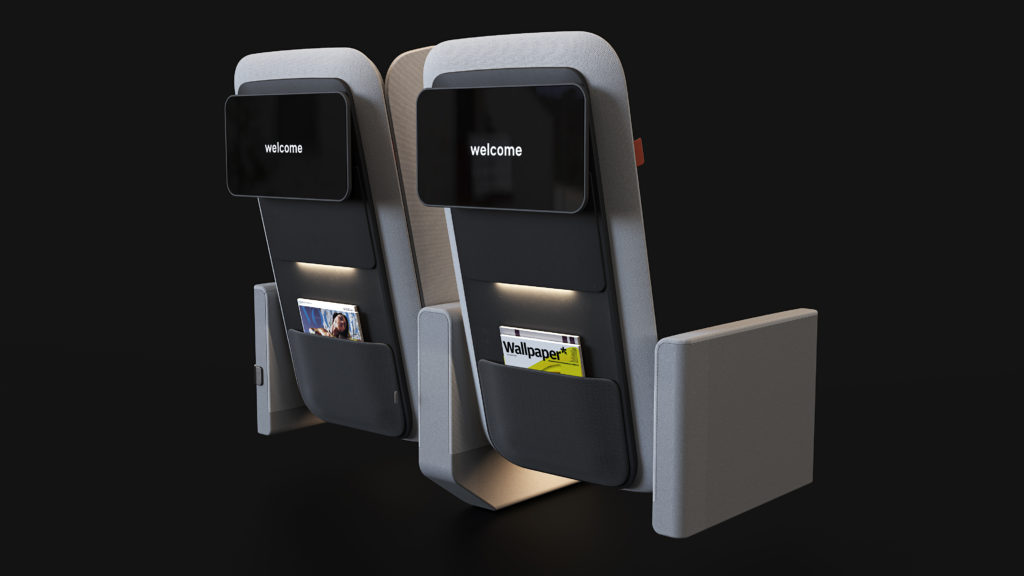 Miles imagines that airlines could include branding on the side of the wings, introduce different types of finishes to the seat covers, or embed technology like speakers into the padding for an immersive soundscape. Flat-screen IFE monitors could be fitted on the seatback.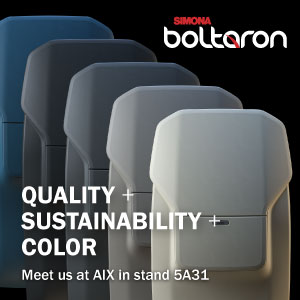 As a premium economy seat proposal, the Interspace seat would offer a weight savings that could benefit longer routes on narrowbody aircraft or ultra-longhaul routes operated on twin-aisle aircraft. It follows a continuing trend towards lighter seat structures that employ ergonomic design to make passengers comfortable without excessive padding, and Miles believes that these winged seats could fly in the main cabin as well.
"Through Interspace we have sought to challenge the traditional norms of air travel and address the comfort issues that we have all endured on both short and long-haul flights," Miles tells RGN.
"We have always paid much more attention to the front of the plane and neglected those in standard seating, but with this launch we have showed that we can bridge the gap and make traveling a little more luxurious for those traveling in standard seating. The prototype has showed the seats as a double, but it is also adaptable to basic economy class seating and is just one area we intend to utilize this for."
New Territory has worked with SWS to ensure the design of the new seat can be certified by regulators. Miles says the concept has garnered attention. "We have had a number of discussions with airlines about the seat both in the lead up to the launch and also following this," he says. "We cannot disclose at this time who we have discussed the seat with, however."
Indeed, there was no shortage of "oohs and aahs" when the seat was unveiled at the RedCabin event.
In tandem with the launch of Interspace, New Territory has founded a new company, Universal Movement, to focus on innovating for high-density aircraft cabins.
"Universal Movement and Interspace have been borne from the fact that not enough time, thought and resources have been invested into the back of the aircraft cabin," says Miles "We believe that comfort, good posture and wellbeing is a human right irrespective of financial status or social class."
All images provided by New Territory

Related Articles: