Lea Ciavarra and Anne Marie Lubrano were not born when Eero Saarinen's TWA Flight Center opened in New York in 1962. For much of their professional lives as founders and partners in Lubrano Ciavarra Architects, the famed terminal building at John F. Kennedy International Airport sat unused – despite being a touchstone for design, architecture, transportation and American history.
That all changed in May 2019, when to much excitement the TWA Airport Hotel opened in the former airline terminal. It was bracketed on either side by two seven-story buildings housing guest rooms. The 200,000 square foot terminal building is now one of the world's largest hotel lobbies.
As design architects for Tyler Morse of MCR Development, Ciavarra and Lubrano, both 50, worked within strict parameters on the plan they would submit to the Port Authority of New York and New Jersey. They had to design enough guest rooms (525) and conference space (50,000 square feet) for the project to make money for Morse and still win approval from the Port Authority. They would also have to honor the building's historical status.
As lofty as the assignment sounds, to make it all work, the women had to dig deep. The Saarinen building terminal sits on 6 acres in the center of the action at JFK, squeezed on all sides. Where could they find the 50,000 square feet of meeting space to make the $60 million project economically feasible?
"One day in a moment of frustration, I said to Lea, 'I just want to shove it underground,'" Lubrano said. And so they did. But it wasn't easy.
"To build a double height conference center underground was an engineering challenge," Ciavarra explained. The airport is built on a marsh and the water table is high. "Water had to be pumped out from under the earth," Ciavarra recalled, and subterranean utility lines running through the property had to be dealt with.
It was "expensive and challenging and yet it was the only solution".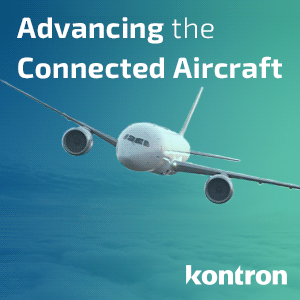 The last piece of the project was the design of the hotel buildings. Ciavarra and Lubrano describe that as showcasing the work of an architect whose structure was best appreciated when the landscape of New York's international airport was very different from today.
The TWA terminal "was designed to be appreciated from all sides, from the sky and from the ground because it was built on an endless tarmac on an open sky", Lubrano said. To bring the flight center back to something today's visitors can appreciate, the women eschewed the showy, keeping the focus on the flight center.
When hotel guests enter their rooms, right away they see "a wall of glass looking at the runways or the Saarinen building", Lubrano said.
"I just have to believe that people who have never seen this building before or haven't seen the hotel … are just going to be blown away by the optimism and energy that I think this era of the early 60s and the era of the jet age encapsulated," she added. "I think people want that again."
For Lubrano and Ciavarra the TWA Airport Hotel is their most prestigious project since starting their business 20 years ago and it has been widely praised.
So, they are reluctant to give too much attention to the fact that the architecture field, like aviation, wrestles with a gender imbalance. While an equal number of men and women in America graduate with degrees in architecture, The New York Times reported last year that only a fifth of licensed architects are women.
"Lea and I have always shied away from discussions around gender in design because, perhaps naively, we wanted to be considered only as architects, purely for the work," Lubrano told Runway Girl Network.
The TWA Airport Hotel project kept them in touch with two women who they credit with helping them in the uniquely complex, highly regulated, and high-profile effort to bring the Eero Saarinen terminal back to life.
Lubrano and Ciavarra had designed hotels before, but jumping straight into preparing the master plan for one of the most talked-about airport hotels of the decade was not an anticipated next step. Ciavarra said it was both intimidating and awe-inspiring.
"It is a once in a lifetime opportunity for a firm of our size," Ciavarra said. "Even for a firm of international renown, it's a once in a lifetime." Their involvement came about through Elizabeth Leber, a partner with architecture firm Beyer Blinder Belle who Lubrano had worked with earlier in her career. Leber recommended Lubrano and Ciavarra to developer Tyler Morse.
They were also inspired by former Port Authority Aviation Director Susan Baer, who died in 2016. Baer had a lengthy list of accomplishments including running all three of New York's airports and becoming the Port Authority's first female aviation director. She worked with Lubrano and Ciavarra on the TWA Airport Hotel project as global aviation planner for the engineering firm ARUP.
"She had quite a history working in aviation and understanding the industry," Lubrano said. "And she was this calm presence at the conference table."
"In moments when there are 20 men around the table and just one of us," Lubrano said she asks herself," 'What would Sue do?'"
On those occasions when a potential client or partner's first response is dismissive, the partners take a long view.
"We work hard to develop relationships with people for the long haul whether it is people in construction or engineering," Ciavarra said.
The TWA project does not always grant them automatic credibility, she acknowledged. "We do have to earn it."
Related Articles: