Digital start-up Wand Technology has donated 350 trees in the name of national  airlines and duty-free merchants, following its debut with AirTraffix at Future Travel Experience Asia.
The new platform from UK-based Wand Technology is committed to promoting responsibility beyond the world of business by donating a percentage of its income to support conservation projects around the world. Management promised to plant trees in a sustainable forest for every visitor who met with them at the Expo last month.
Trees have been donated via TreeAid in the name of Ethiopian Airlines, Turkish Airlines and King Power, among others.
Operations Director Ian Kay, said: "We know that it takes roughly 18,300 trees to absorb all the carbon emissions of a single short haul aircraft for 12 months. Truthfully we know this is a drop in the ocean and we have a very long way to go, but this is an ongoing commitment and we are not going to stop.
"With support from industry partners we may be able to contribute to the planting of 100,000 over the next 12 months and that gets us much closer to our long term targets."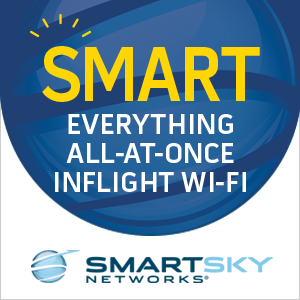 AirTraffix directs relevant, high quality consumer traffic from affiliates, including airlines and online travel agencies, to online duty-free marketplaces. It creates ancillary revenue streams for affiliates at zero cost and is the logical alternative to ineffective trolleys on planes, the weight of which substantially contributes to carbon emissions.
With secure dashboards that report and account for the commercial relationship, AirTraffix's unique position promotes commercial collaboration for mutual benefit.
Built by Wand Technology's in-house development team, AirTraffix promises to give airports, airlines, online travel agents and travel retailers a commercial advantage over emerging rivals.
Featured image credited to istock.com/JakeOlimb