We are pleased to provide a transcript of the #PaxEx Podcast, Episode 70, the audio recording of which was published on 20 December 2019
Musical Intro
Mary Kirby: Welcome to the #PaxEx Podcast, available on Apple and Google podcasts. This is episode 70 of the show where we talk about how the airline passenger experience is evolving in a mobile, social, vocal world. I am Mary Kirby and I am joined by my co-host Max Flight. Max, how are you doing?
Max Flight: I am doing well Mary and doing a lot of traveling lately. I think we both have. You by air and me by land.
Kirby: Well it sounds like you are being a bit more environmentally friendly than I am then these days, Max, because as you know air travel is under scrutiny for that. We will talk about that a little bit later but yes, I have had the pleasure of flying a fair bit lately and had some really good experiences as I made my way to Ireland and then to France for a Thales event. It was really nice, but I am glad to be home for the holidays.
Flight: It is always nice to be home. Alright well let's take a look at some of the PaxEx news stories making headlines. First Boeing's woes continue as the airframer announced it will suspend 737 MAX production starting in January 2020. In a statement, Boeing said its decision is driven by a number of factors, including the extension of certification in 2020, the uncertainty about the timing and conditions of return to service, and the global training approval, and the importance of ensuring that Boeing can prioritize the delivery of stored aircraft. And they do have a lot of stored aircraft. Roughly 400 undelivered planes. A Reuters report I saw recently said that they estimated it would take a year to deliver all the aircraft in storage. Now of course previously Boeing reduced the production rate from 52 a month to 42 a month but it's a financial drain. Boeing certainly is taking a cash flow hit with this grounding and so, just the other day, the Boeing board met and decided to pause production. Now they note that workers will be redeployed, not laid off. This is kind of an interesting and not particularly easy task ahead of them I think. Also, I read in Jon Ostrower's The Air Current, Jon Ostrower of course being my second favorite aviation journalist, he wrote a piece where he talked about a number of different things on this topic but also three things that are driving this prolonged process of getting the aircraft back in the air. One being a software audit that hasn't started yet. Another being the jet's final certification flight hasn't occurred yet. And also the joint operational evaluation review is complicated a bit by some recent pilot trials of the revised 737 MAX software. Now the crews were tested on how they reacted to different flight control scenarios and all of the pilots got out of trouble but interestingly not always with the correct procedures, so that adds complication. Meanwhile we have a report in the Seattle Times, this is by Dominic Gates and Lewis Kamb and they report on the US House committee hearing where the FAA judged that after the Lion Air crash there was a high risk of additional Boeing 737 MAX accidents. But the FAA allowed the aircraft to keep flying. In fact, they calculated about one crash every three years during the life of the 737 MAX worldwide fleet. Oh Mary, I don't know if it can get any worse then this.
Kirby: Oh goodness.
Flight: What are you hearing?
Kirby: Yeah, well that report regarding the FAA internal analysis, Max, that really is having an impact with even kind of non-frequent flyers. That is a story that has spread for sure. So it's kind of interesting to me that folks that say wouldn't be regularly on aircraft are talking about that particular report and that is keeping sort of the concerns ever present shall we say with the MAX situation. On the PaxEx supplier front, which you know we cover a lot about at Runway Girl Network, they are still largely assessing the impact of this latest news and they are awaiting additional information from Boeing. Now some of them are not willing to go on record just yet. Others are pointing journalists to their most recent earnings conference calls for some semblance of guidance around the grounding. But keep in mind that many suppliers were hoping to see the MAX reenter service by no later than early next year and that's clearly not going to happen now and it feels like anyone's guess as when the situation will be remedied. So some of the most prominent PaxEx suppliers include Collins Aerospace, now of course part of UTC. And in addition to providing seats and lavatories and other aircraft interiors to the MAX, it supplies the avionics, the sensors, landing systems, electric power generation, wheels and brakes, to name just some of its profound nose to tail content on board the MAX. So whereas Collins' success in securing so much business on this aircraft, Max, was really laudable and exciting when it all happened, it could be seen as materially exposing Collins now that the program is suffering, which is probably a story in its own right. Another company that delivers multiple passenger experience products to the MAX is Astronics. And then that company supplies passenger service units, optional in-seat power, of course they are the leader in in-seat power, so their kit is on a lot of aircraft including the MAX, and they also supply exterior lighting to aircraft type. And I reached out to Astronics and in fact to a number of inflight connectivity providers on the MAX to understand if they are going to slow down or stop production of hardware for the aircraft and if not, if they have storage plans in light of this latest news and it seemed like a reasonable question because if you cast your mind back to when the 787 program was delayed, some PaxEx hardware sat on shelves for years and we only really fully appreciated the gravity of the situation when the first 787s rolled off the line with prior-generation seats and IFE, Max. And I remember doing a blog about it and comparing kind of newly retrofitted aged widebodies to the brand new 787 and the aged widebodies for example having newer kit on board than the brand new 787. So it has an impact when you have to start storing up this hardware in a number of ways including, you know, if this aircraft were to be grounded for a materially longer period of time, what that means to the generation of PaxEx kit that is supposed to go on board. But Astronics is among the firms that is telling us it has insufficient information at present to fully assess the impact of the MAX production suspension. So this is all brand new information including to the suppliers and Astronics says it plans to provide an update to its expectations once more information from Boeing is available. And this messaging is in sync with the CNN report out that says suppliers are waiting for more info from Boeing. So analysts meanwhile believe that Boeing is going to have to provide some sort of financial support to its suppliers to ensure that they are ready when production of the 737 MAX starts up again, which is interesting as well in its own right because then it gets even more expensive when you have to help your supply chain, Max.
Flight: Yes and this is a key question. Is Boeing going to ask the suppliers to discontinue shipments to Boeing or are they going to continue to accept them or at a reduced rate, but this just kind of ripples through the entire industry and the economy too. This is a big component of the total GDP we are talking about here and it's not just Boeing but many many of these suppliers are going to be impacted and Boeing certainly doesn't want to see them fall into financial difficulties such that they end up closing up shop and Boeing losing the supplier.
Kirby: That is for darn sure, Max, and I have to say, now just personally, this is just my opinion, but there feels like something karmic happening here. Back in 2012 I broke the story, believe it or not, that Boeing had implemented a new policy that would see many of its suppliers pay recurring royalty fees in exchange for interfacing with the airframer's intellectual property. And at the time the practice was fairly unprecedented in the aviation industry and suppliers I spoke to all those years ago said it represented a fundamental shift in the revenue model. And Boeing played down the move, saying it was not uncommon for technology industries to achieve royalties in the use of their IP. So they were kind of taking a very Apple type of model to their aircraft. And then in the ensuing years a lot has been written about Boeing's so-called Partnering for Success program. And what Bloomberg in 2018 called Partnering for Success 2.0 which was a further price cut squeeze under the new leadership of Dennis Muilenburg. So long story short, these suppliers have spent a fair amount of coin shall we say and taken some squeezes over the years and so if analysts are right and Boeing now has to provide some sort of financial support to suppliers I can just imagine the paperwork alone seems dizzying. You know, you pay us 15% we will pay you this amount. The back and forth just on the paperwork alone, it's wild really and stunning.
Flight: It is. I think that there are many many implications of this whole scenario that are going to reverberate for years to come. And I think one of them is or could be the relationship between Boeing and its suppliers and there may grow to become different kinds of relationships as a result of this. Certainly there may be different relationships between the airframer and its customers as well. As well, you know, the FAA and the airframer and Boeing and so I think we are looking to many many years of a new process, changes – maybe some of them will be reactionary, maybe some of them are well deserved. But I see that the Flyers Rights group is weighing in on this as well.
Kirby: Yeah they are. You know they've been vocal on a number of hot topics in the passenger experience space over the last several years, of course more recently before the MAX grounding they were, they had a lot messaging and pushing the FAA on the situation with ultra-tight seating configurations which of course we have talked about a lot on this show. The latest from them, certainly on Twitter at least is they appear to be calling for a permanent grounding of the MAX and it's garnering a fair amount of 'Amens' from the flying public on Twitter at least. But I will say this that we cannot judge the public based on what Twitter is saying. If the recent UK elections tell us anything it is that Twitter is just one of many avenues and don't make all your assessments about what is happening in our society based on Twitter but it is fascinating to see a lot of passengers of course don't relish the idea of boarding a MAX even if it is recertified. That is the very hard fact. And of course the report that you mention again about the FAA's analysis is truly shocking.
Flight: Yes.
Kirby: And perhaps more than anything passengers are concerned about the regulatory oversight or the lack of oversight and then kind of in a strange ironic twist, purely from a comfort standpoint, take safety off the table, purely from a comfort standpoint, the MAX has not showered itself in glory. So before the grounding, the MAX was perhaps best known as being the aircraft with a lavatory so tiny that some passengers had difficulty entering and exiting them and even executing proper hygiene. So it's not like passengers are pining for the MAX and banging the door down saying "this is an aircraft I want to fly" from just a pure comfort standpoint and it begs the question whether airlines will seek to improve comfort on the MAX once it is recertified in a bid to try and attract passengers to the type. I do kind of wonder that, but what do you think about the Flyers Rights' stance? Do you think, first of all, permanent grounding that's, that would be huge and as you say this is an economic, you know, even at present with what is happening there is going to be an impact on the economy. What do you think about permanent grounding?
Flight: I don't think that is going to happen. Boeing is too big and important to the US economy to fail and the 737 MAX is the bulk of the Boeing orders and cash flow. The 737 MAX can't fail either in my opinion. So it has to be returned to service but only after the design changes are safely implemented, which includes training, and public confidence is restored. Now obviously that can't be rushed and it has to be executed perfectly. If Boeing doesn't get it right, Boeing is going to be in some serious trouble but along the way I think there are three things that need to be addressed at least from my perception looking from the outside. The things that need to be addressed include Boeing's safety culture. The indications are that we, in not only the 737 MAX but in some other programs as well, that the Boeing safety culture seems to be not operating as it needs to. That's one. The other is the relationship between Boeing and the regulator. There are indicators that that relationship needs to be examined a little bit, maybe modified and most importantly I think something put in place that audits that relationship to make sure that we don't get into a cozy kind of manufacturer and regulator relationship. And then there is also the international reputation of the FAA. That has been significantly damaged and I think that needs to be addressed. So I mean those are things, those are not small tasks. They're really huge but again I think it's critical that they get resolved in a positive way. In a way that lets the flying public continue, lets Boeing continue with the 737 MAX. It can't be grounded permanently, there is no other alternative for Boeing, not for years and years. That's kind of the way I look at it.
Kirby: Okay, interesting. Of course Airbus, of course doing rather well right now. And of course benefiting though it remains very cautious with its wording. It does not wish this on Boeing or indeed any other airframer at all but in a very nice position obviously.
Flight: Sure, with the A320 and speaking of the A320neo anyway I see that Spirit Airlines has a brand new cabin on that aircraft. It features new slimline seats. They are being heralded as offering far better usable legroom. Now Mary when I think of legroom, I think of David Vanderhoof and I think of you. Have you had a chance to sit in the seat? What did you think of it?
Kirby: Yeah I did. I had a chance at APEX EXPO this fall in Los Angeles and just for those listeners who may be new to this podcast, I am just shy of 6ft tall and I am rather long in the leg shall we say, so I feel the legroom pinch most acutely like other fellow tall humans. And I have to say 'bravo' to Spirit Airlines with respect to this usable legroom factor. So this is a slimline seat in the truest sense.The seat maker is called Acro Aircraft Seating and that's actually the incumbent seatmaker at Spirit but they have gone above and beyond to carve out a lot of knee and shin space to ensure passengers have legroom even in these seats that pitched at a very what is considered a very sung 28 inches. That is a very low-cost carrier seat pitch, Max. And the end result is that someone like myself can indeed fit into the seat alright with a bit of room for your knees. I measured about, having about an inch of movement. Okay that's not something to write home about or whatnot but it in a low-cost carrier configuration is impressive. So bravo to Spirit. They did well on that and they can rightfully tell that there is more usable legroom on this seat despite the tight pitch. I also found that the lumbar support was greatly improved, Max and this is of course something I'd like to see more of in general. Far too often airlines roll out brand new seats without actually considering lumbar support and the end result is that I often find myself having to stuff a sweatshirt down behind my lower back to get a bit of support. And you don't have to do this here, at least I didn't feel that. I felt that nice lumbar support in this new seat. The area that might prove a little bit disconcerting for the Spirit Airlines passenger, well it is kind of twofold. Number one the window and the aisle seats are 17 inches. Now that's more akin to what you would see on a Boeing 737, but the middle seats are 18 inches so Spirit and Acro have done something rather cleaver in that they have shaved kind of almost an inch off of window and aisle but given that extra width to the middle seat passenger to give them just that little bit more space. But your head is still fairly close to the seatback in front of you. So the eyeball-to-seatback space is the bit where I think that some passengers may have a little bit of an issue if you are a claustrophobic person. Because I felt like the seat, whilst I had plenty of legroom – it's kind of the magic of these new slimlines, there is also a slimline in Europe from a company called Geven that does something very similar, where you get all this legroom in a tight seat pitch but your face is pretty close to the seat back in front of you. And again if you are the type of person that, you know, does not like a closed-in feeling, if you get a bit claustrophobic that might be an issue. If that's not an issue for you then you might celebrate the fact that you have technically got more usable legroom on this seat. Interestingly enough, Max, we've talked about it a bit before in past from a safety perspective, some believe that having the seats closer to the passenger in economy class is in fact a safer situation because if you are in a survivable accident, you'll hit the seat in front of you faster and it will break your trajectory forward as a sort of crumple zone. So you know it's interesting that those arguments are actually being made on the tight seating configuration front. But, long story short what Spirit has done here is very notable. They can rightly make the claim of more usable legroom but again if you have issues with kind of in closed spaces, this might be an issue.
Flight: I like their "invest in the guest" statement; that is an objective of theirs. I think it's kind of a clever, a clever idea, hopefully they can deliver on it.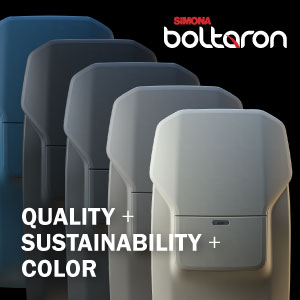 Kirby: Yeah they use the word "guest" a lot in their press release about this new cabin, which is, it is actually quite nice. It's nice to hear. The guest sounds really nice and they are investing in the guest and one way they are doing that is investing in high- speed inflight connectivity, which really serves as a great distraction when passengers are seated in tight seating configurations as does inflight entertainment systems serve as a great distraction. But unfortunately Spirit's connectivity rollout is delayed because of problems with the Thales antenna that they have installed on roughly 10 aircraft. Now Spirit spoke to us about the issue during this APEX EXPO and then RGN contributor Jason Rabinowitz received an update this week in Detroit from management and management said that these aircraft are going to have to have their antennas replaced and that's a major hiccup for the program, which has shown a lot of promise and a lot of passengers are eager to get connected on Spirit flights so it's unfortunate. But Spirit is definitely investing in the guest but there are technical hurdles that are preventing it from rolling out those improvements in the near-term. So that's something to think about if you really require connectivity when you fly.
Flight: I notice they have their capitalized Big Front Seat trademark and I like that idea. I am getting old, Mary and I have got money so I am not particularly interested in the lowest cost seat now. I mean I don't need to be coddled but I expect some level of comfort so between the coach slim, thin, close seats in the back, I think I might be more attracted to those Big Front Seats.
Kirby: Oh Amen to that Max. I am right there with you. In fact when I flew to Ireland recently I was on Aer Lingus' new A321neo and it was really interesting. I flew economy class there and I flew business on the return. And economy I found to be quite tight, to be completely candid with you. I felt like the experience was difficult for a six-hour flight and I thought to myself, gosh you are getting old Mary, because you can't suck up six hours in economy but it was, I felt, I didn't feel 100 percent getting off that aircraft and of course the return in business was phenomenal to be honest with you. The difference was like night and day. It was definitely worth the cost of the upgrade, which is a very reasonable 1200 Euro to get you into another cabin. That's a nice, nice little benefit that Aer Lingus has. They make the business class upgrade affordable for many shall we say, but I am right there with you, Max, I do need a bit of space and increasingly I can't really fathom flying long-haul without being at least in a premium, a true premium economy seat. I flew easyJet recently within France and I found that to be a very very tight situation and in fact I took a picture and I shared it on instagram of these individuals whose legs … a lot of men did not fit in the seats and so their legs, you know, they have got their legs out in the aisle to get a bit of relief and then you had a lot of passengers that were in manspread mode which is not that nice, you know, when you got about a bunch of manspreaders, women-spreaders, you know, but it's desperate times, desperate situations, desperate measures and I certainly was sticking my foot out into the aisle as well. That ultra low cost model is not one that I seek out and I personally, I sometimes find when I price things out the unbundled experience doesn't really come in cheaper than a lot of the kind of more traditional carriers. When you add all those bits up it kind of is often very very similar in pricing. But with that said, there is an awful lot of people that are flying Spirit and I think some of these improvements and certainly some of the planned improvements once technological hurdles are surmounted will be seen as a real plus for those flyers.
Flight: Well earlier Mary, you mentioned flight shaming and it seems that movement is picking up steam. I think it really originated in Sweden and of course it discourages air travel particularly for short-haul trips. Now aviation contributes over 2% to the global carbon dioxide emissions. And prominent young climate activist Greta Thunburg is giving travelers a lot to think about. In fact as people vowed to shun flying this year, Al Jazeera called it the "Greta Effect". I think that is brilliant.
Kirby: That is brilliant.
Flight: Well airlines are stepping up. They're looking at their eco credentials and they are enacting a number of green initiatives. Some have invested in sustainable fuel plants, some have committed to use greater percentages of biofuel and others are seeking to eliminate single use plastics on board or to dramatically reduce waste through the help of technology. But one operator, Wizz Air, a budget carrier, has attracted headlines recently. It called for a global ban on business class in the name of reducing the carbon footprint of flying business. The idea is that those bigger more spacious seats take up space and that increases the carbon footprint per passenger. So Mary what do you think about this idea from Wizz Air?
Kirby: Oh Wizz Air, I am a little suspect about this proposal from this budget carrier, Max. Okay, so is it sort of a deflection from that fact that many of its own flights are short-haul and travelers could find alternative means of getting to their destination? I mean is this a clever response to the flight shame movement? Kind of point the finger at something or someone else. So for me if Wizz Air had a successful business class product and told the world it would no longer offer it in the name of improving its environmental credentials that would carry a hell of a lot more weight then what appears to be, from this vantage point, a bit of a marketing ploy. Again that's my opinion but that's what it appears to be. Now let's also unpack Wizz Air's proposal further. What does the carrier propose for passengers of size or reduced mobility who might need a business class seat? Does it believe these people should not fly? Now, we are told that low-cost travel has meant the democratization of travel and yet so many people are unwilling or unable now, Max, to fly due to the cramped conditions that we talk so much about. So for me, for Wizz Air to ignore this segment of the traveling population seems out of touch at best because it is not only your, I guess they want to make it seem like your elite travel flying business, that's not the only person flying business. There are a lot of people of size that simply do not fit in economy class seats and have to find the ways and means to get up front if they want to fly and need to fly, Max.
Flight: Yes, with all the tension on this topic these days airlines really are, I think, trying to be at least perceived as responding to the challenges of our environment. I think we see a lot of hype in some cases, this might fall into that category. Clearly we should be taking action but I would like to see a little bit more thought into the calculations of which mode or modes of transportation provides, you know, what kind of carbon footprint. Because I just don't think that we have a good handle on that. A lot of times you don't see a complete accounting for all of the factors that go into the entire lifecycle of the transportation mode. In other words you might see people who drive electric cars say that they are 0 emissions, well there was some energy expended to generate that electricity that charged those batteries, as an example I think we need to see a little bit more consideration. Another aspect of this I think is that I don't think the United States is caught up, or is viewing the crisis in the same way that is taking place in Europe, so actions, solutions in Europe. I think that in the United States, anyway, there is a lot more skepticism. I think we are farther away from seeing more concrete action.
Kirby: Very much agreed on that front and of course our administration might have something to do with that as well in terms of environment getting a bit of a backseat approach in general. Let's just say I don't see much leadership on that front by example. But some of these airlines are actually taking the bull by the horns. I recently attended United Airlines' media day. I was pretty impressed by their messaging around what they are doing and trying to do to reduce wastage on board, they have some key programs. And also to have a more sustainable fuel situation, and they are one of the carriers investing on that front. Is it a way to have the messaging ready to head off the arguments at the pass, Max, because it's going to eventually jump the pond, I mean in a more meaningful way? Is it a smart business? Maybe it's a little bit of everything. United executives that I spoke to in Chicago seemed genuine, though, in their interest in having a more eco-friendly operation but meanwhile the point that was made during an early podcast remains true. The environment is in fact taking a hit right now due to the fact that the much more efficient narrowbody that is the Boeing 737 MAX is grounded and as you say 400 aircraft. That MAX was a big part of the narrative around that airlines had about being more environmentally friendly and replacing gas guzzling narrowbodies, and so that narrative is grounded right now along with the MAX. Which is kind of interesting again in its own right and I guess brings us back full circle to the MAX, Max, which is will you be on board the MAX when it reenters revenue service?
Flight: Yes, I think it will be about the safest airplane out there. After all the scrutiny, all the design changes and so forth. I don't think that it is a fundamentally flawed aircraft that is in a hopeless situation and I think that again after the attention that it has gotten, that it will, there will be no reason not to fly on that aircraft.
Kirby: Okay. Well we are rapidly coming to a close. I want to thank our listeners. Remember you can find us online at RunwayGirlNetwork.com and on Apple and Google Podcasts. Be sure to follow all the Runway Girl Network activity on twitter at @RunwayGirl and remember to use the PaxEx hashtag when tweeting about the passenger experience. Join in the conversation we'd love to have you.
Flight: And if you don't yet subscribe to this podcast we encourage you to do that. So that you will know as soon as each episode is released and it's easy. Just search for #PaxEx Podcast in any podcast app and be sure to join us again next time as we talk about the passenger experience on the #PaxEx Podcast.
Kirby: Take care everyone.
Photo at top of economy class seats on an Air Italy Boeing 737 MAX credited to Jason Rabinowitz