Fly Like A Girl proves one thing – since the very beginning of aviation, women have always been soaring above the clouds. But it also shows we are still fighting the old stereotypes that have long blocked women in aviation and other careers. The goal of this film, in fact, is to destroy those stereotypes and overcome girls' hesitancy in pursuing STEM.
"From a lego-loving young girl…to a courageous woman who helped lead shuttle missions to space, Fly Like A Girl brings the real-life stories of a diverse group of female aviators to light," said the filmmakers in describing what they have accomplished. "The film reveals a movement of girls and women relentlessly pursuing their passion for aviation."
Runway Girl Network was given the opportunity to privately screen Fly Like A Girl, a film that has won many accolades. It was developed by Director Katie Wiatt who began work on the project after seeing Aerobat Patty Wagstaff in flight. It hasn't been released yet but a schedule of screenings in Florida and Arkansas is on its website.
"It was during my time as a primary school teacher that I first developed the idea for Fly Like A Girl," said Wiatt. "I saw first-hand the gap in confidence young female students felt in the classroom, especially in relation to STEM subjects. A recent study in Science Magazine found young girls are less likely to think their own gender is smart. Women make up half of the college educated workforce, yet they are significantly underrepresented in STEM fields. Studies have shown that in order to change this narrative, it is crucial that girls and women see people like themselves achieving great things. It was also my goal to have a diverse cast in order that girls and women could see themselves reflected in the women on screen. It is my hope that, by sharing their stories, I can play a small role in helping to change how young girls and women perceive themselves as well as inspire and educate others about the incredible women of the aviation world."
The film weaves historical footage of the great women aviation pioneers with interviews with current aviators, astronauts and young girls' intent on pursuing flight. The women in the film speak of the challenges and illustrate failure is part of the dream and success depends on a gritty resolve to realize a goal. It also includes other aviation careers beyond the flight deck, opportunities such as flight operations. airport management and air traffic control while Abingdon Welch points to her own career delivering aircraft to owners for Cirrus.
Abigail Harrison, who, at 22, has long been working to become the first person on Mars, said it best.
If we are not encouraging women to be in stem fields, we are losing out on 50% of the brain power, 50% of creativity and 50% of different perspectives we could have.
Senator Tammy Duckworth, who flew helicopters in Iraq, agreed. "We need more women in all fields," she said. "We should not be limiting ourselves to 50% of the population. Why let someone else tell you what you can do? You are in control."
The film leaves no doubt Harrison will succeed. "AstronautAbby" founded The Mars Generation to inspire others. Harrison, was recently profiled on CNN.
Nicole Stott, who rose from NASA engineer to astronaut, and Aerobat Patty Wagstaff spoke of the equality once you were in the air. "The rocket ship, the plane doesn't care if I'm a boy or a girl," said Stott. "As long as I can successfully learn the material and complete the task [I can succeed], that's how I thought of it."
Shaesta Waiz, an Afghani refugee raised in the US, flew around the world inspiring women and girls to pursue their dreams. She founded Dreams Soar noting on her website that the younger girls start in aviation, the stronger the desire. What this film makes clear, however, is that no matter when you come to aviation, be prepared to be grabbed by a love of aviation.
This film also shows how the industry is investing in women beyond training. Harrison's and Waiz's sponsors are both large and small aviation companies including United Launch Alliance, Bose, Garmin, Hadid, Women in Aviation of the Middle East, Jeppesen, Heritage Aviation, Innotech, FlightAware, Good Year, Paramount Business Jets, Textron, Bendix King, Honeywell, AeroJet Rocketdyne, Northrop Grumman and Dykema.
Featured prominently in the film is 11-year-old Afton Kinkade, who bowls over everyone she meets. Afton, who has lived, breathed and pursued aviation since pre-school, makes you wonder whether she is Amelia Earhart or Bessie Coleman reborn. Afton, whose earliest interest in aviation was at age two, frequents aviation conferences such as Women in Aviation (WAI) and Flight Schools Association of America (FSANA) and is a FSANA youth ambassador.
When she was four, said her mother, someone called her a princess to which she responded, "I don't do fairy tales," she said. "I do flight plans."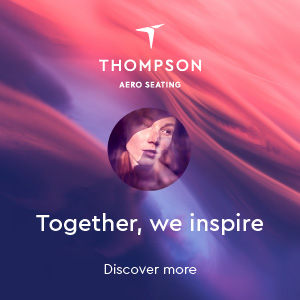 Vernice Armour, the first African American combat pilot literally drew goosebumps with her descriptions of a combat mission in which she saved US troops and the chance meeting of one of the soldiers involved.
"We are not going to wait for a break," she said of her effort to earn her wings. "We have to make our own breaks. It's not about being strong. It is about flying smart and being smart inside and outside the cockpit."
WASP Bernice "Bee" Haydu said her path to aviation started when she stopped wishing and did something about her desire to get into aviation. She described the resentment of men against women pilots as well as the sacrifices of Women Air Force Service Pilots. She reminded viewers of other women's service organizations such as the Women Accepted for Volunteer Emergency Service (WAVES), a unit of the US Naval Reserve, Women's Army Auxiliary Corps (WAACs) and the US Coast Guard Women's Reserve, also known as the SPARs.
Most of those interviewed are members of Women in Aviation and it is clear they are actively paying it forward by bringing flight to more girls and women. They show that not only have we always been amongst the clouds, but we have the right earned by "the badass women" who blazed the trail current aviators are now treading. Each generation, they say, eases the path for those in the future.
Fly Like A Girl is worth a look because it re-enforces that women are in charge of their own destiny.
Related Articles: