Rewarding airlines that use sustainable aviation fuels by cutting the amount of air passenger duty (APD) they pay to the UK Government could help encourage the wider adoption of kerosene alternatives, according to proponents.
The suggestion was made at the Royal Aeronautical Society's Greener by Design conference in London earlier this month – around the same time that nine other European Union member states issued a joint statement calling for a coordinated, Europe-wide aviation tax to address growing carbon dioxide emissions from the sector.
While the aviation industry has traditionally railed against the introduction of so-called environmental taxes, calls by some within the sector to alter the UK's version rather than scrap it suggest the previous argument is becoming increasingly untenable amid rising public concern about the effects of aircraft emissions on climate change.
"We've moved away from a position of saying [APD] has to be abolished or reduced. It's a significant source of revenue for the Government and it's not going to go away," Matt Gorman, director of sustainability at London Heathrow Airport, said at the conference.
Instead, he suggested "reshaping" the tax so airlines that use sustainable aviation fuels "could get a discount", with "higher charges" levied against "non-sustainable aviation fuel users". Gorman believes this could help "get the market going" and "break the chicken and egg" scenario that continues to stymie attempts to lift the fledgling biofuel sector off the ground.
"We're testing these ideas with our partners and the Government. The time to set out solutions as an industry is now," said Gorman, noting that UK legislators "will soon be consulting on what net zero [carbon emissions] means for aviation".
Lord Adair Turner, former chair of the UK Committee on Climate Change and current chair of the Energy Transitions Commission – a group focused on decarbonizing hard-to-abate sectors – made a similar suggestion at the same conference.
He said that despite "huffing and puffing" from the airline industry, APD "didn't get undone". The tax could instead provide an "opportunity" to encourage greater take-up of sustainable aviation fuels, which currently cost about three times more than Jet A1 and represent less than 1% of the world's total jet fuel supply.
"The Chancellor could say we've got this tax at X amount but we're now going to make it X plus 50% [for non-biofuel flights] and minus 50% [for flights operating on a biofuel blend]," said Turner. "It is manageable in macro terms – it's for the politicians to decide what the mechanism is to get from A to B."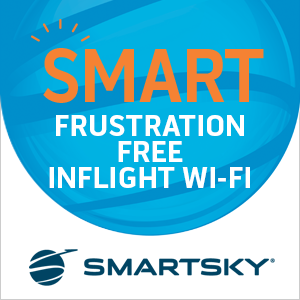 The APD suggestions were made as nine other EU countries – the Netherlands, Belgium, Luxembourg, Sweden, Germany, Denmark, France, Italy and Bulgaria – issued a joint declaration calling on the incoming European Commission to bring forward a proposal for a coordinated EU initiative on aviation pricing.
"Compared to most other means of transportation, aviation is not sufficiently priced," said the nine countries in their joint statement. "Aviation transport is exempt from excise duties, no VAT is levied on international flights, there is no coordinated ticket tax and economic instruments to curb greenhouse gas emissions can be strengthened in the aviation sector."
The countries argue that a coordinated approach would "ensure that the polluter pays a fairer price for the use of aviation transport" and would create a "level playing field" for all EU member states.
Responding to the call, airline industry representatives reverted to form on the issue of additional taxation. Trade body Airlines for Europe (A4E) described the joint declaration as being "full of flaws", pointing out that "unlike road transport or railways, which receive a significant amount of government subsidies, the aviation industry pays for the majority of its infrastructure costs".
A4E managing director Thomas Reynaert said that instead of taxing airlines, EU governments should support their efforts to decarbonize by providing incentives to accelerate investment in new technologies such as sustainable aviation fuels.
On that basis, it is difficult to see how the aviation industry could feasibly argue against proposals such as those outlined by Gorman and Turner.
Related Articles:
Featured image credited to istock.com/yalcinsonat1