Intelsat is in talks with its service partners in the inflight connectivity sector to ensure it can accommodate their Ku-band satellite capacity needs as airlines increasingly seek to offer free Internet browsing to passengers.
Last April, Intelsat's Boeing-built Intelsat 29e 'Epic' high throughput satellite (HTS) suffered an in-orbit failure, leading to capacity constraints in aero and other markets. As a result of the loss, Intelsat – which operates a fleet of Epic satellites – has been purchasing off-network capacity to support the restoration of traffic. The costs associated with these efforts contributed to the firm's lower-than-expected third quarter earnings.
During a conference call to discuss the results, Intelsat's senior executives were asked if the growing momentum behind a free inflight WiFi model – including from certain Gogo 2Ku customers – would require the firm to add potentially additional Epic HTS capacity, and failing that, push IFC providers to Ka-band solutions instead?
Intelsat CEO Stephen Spengler responded:
So I think you have the basic concept right in that as airlines move to free WiFi, the demand is expected to increase and the requirements for additional network capabilities through our service provider partners and from us increases. So we are aware of that, and of course are talking to our distribution partners and service provider partners on those topics.

As we talked in the past, we have the ability to move satellites into the North American region to support some of these applications and we are doing that post the Intelsat 29e failure, but that is not necessarily enough. It's going to help us plug some holes and build some additional capabilities but longer term, we have stated that we are going to have a follow-on or replacement type satellite for Intelsat 29e that would provide some substantial Intelsat Epic-class capacity into the North American region.

So yes, we would envision making the right investments to make sure that our customers are able to meet that ultimate demand when free WiFi becomes a reality.
The replacement satellite is expected to have similar but better capabilities than the Epic satellites, with better economics and performance.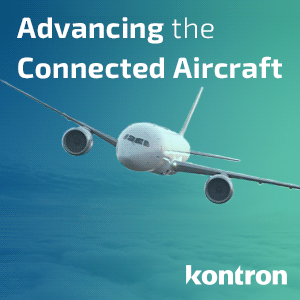 Intelsat's $507 million revenue in the third quarter reflected a decrease of $30 million, or 6%, compared to the third quarter of 2018. And adjusted EBITDA, or earnings before interest, taxes, depreciation and amortization, decreased by $60 million to $356 million, or 70 percent of revenue.
"In addition to the revenue trend, the largest contributor to the adjusted EBITDA result was the increase in direct costs related primarily to two satellites launched earlier this year. Also contributing to the increase in direct costs was the purchase of off-network capacity to support Intelsat 29e traffic restoration," explained Spengler. He also said adjusted EBITDA was affected by a bad debt charge.
IFE and connectivity giant Panasonic Avionics was anchor client on Intelsat 29e, supporting IFC on high-traffic North Atlantic routes. Regarding the satellite loss, Panasonic previously told RGN: "Panasonic has designed its global communications network to seamlessly manage these kinds of situations and to ensure a consistent quality of service to our airline customers and their passengers even when these kinds of events occur."
Also during Intelsat's earnings call, management was asked if it sees an opportunity to engage in vertical integration and/or consolidation with the likes of IFC providers Gogo, Global Eagle or maritime player KVH Industries. Spengler noted that Intelsat has said for a while "that consolidation in our sector could be a healthy next step so that is always a possibility for synergistic and most importantly for strategic reasons. But it's always been difficult in our sector as well, so we just have to wait and see…"
Vertical integration may also be appropriate in certain areas where the value chain or the go-to-market approach needs to be strengthened, he added.
Related Articles: