Founded by the joint initiatives of Turkish Airlines, Turkish Technic and Assan Hanil (a joint-venture between Kibar Holding, and Hanil Seoyon E-Hwa, a South Korean global auto parts supplier) as the first and only aircraft seat manufacturer of Turkey, TSI Aviation Seats entered the catalogue, showcasing aircraft seat options to airlines that are customers of Airbus.
With the agreement signed between TSI Seats and Airbus, following the successful cooperation between the two companies since 2015, TSI Seats gained the right to appear in the BFE (Buyer Furnished Equipment) catalogue of Airbus.
According to the BFE Catalogue Agreement, economy class seat models Skysofa and Epianka from TSI Seats will appear in the catalogue for the Airbus A350 XWB, A330 and A320 plane models. The Elesa S model will be placed in the future products section of the catalogue. The Royalux, the first Business Class product from TSI Seats, will be in the catalogue after its certification process is complete.
Turkish Airlines Chairman of the Board and the Executive Committee, M. İlker Aycı said; "In order to provide logistic support for the sector, we adopted a more active role with our partner firm Assan Hanil, and broke new ground in the history of Turkish Civil Aviation in 2011 with a great initiative. Founded to design, manufacture, modify and merchandise aviation seats and spare parts, TSI Aviation Seats entered the BFE Catalogue of Airbus today.
He continued, "We are happy to see the fruits of this beautiful cooperation. As the first and only aircraft seat manufacturer of Turkey, TSI's goal is to become one of the top five aviation seat brands in the global market by 2023. I think that this success is an important cornerstone on the way to our goal. I also believe that this agreement with Airbus will be the herald of new agreements in the civil aviation sector.
"The success of a national and local company is a proud occasion. I hope that our cooperation will strengthen as it grows. I extend my thanks to all of our personnel and partners who had a part in this success for their contributions."
During the signing ceremony, Kibar Holding CEO Haluk Kayabaşı stated: "Today an agreement for BFE Catalogue was signed between Airbus and TSI Seats, the joint venture of Turkish Airlines, Turkish Technic and Kibar Holding. According the agreement, TSI Seats will be the first company in its scale that enters the BFE catalogue. It is expected that the catalogue will increase familiarity and accessibility of TSI in the sector. The catalogue not only provides an opportunity to be visible for the suppliers, but also brings the prestige of being approved by Airbus. Considering the Airbus catalogue project's share in the total aircraft orders and expected increase in the retrofit projects along with the other projects of TSI Seats, we aim to reach over 100 million USD exports in 2023."
Manufactured for the wide body aircrafts, Skysofa economy class seats were first delivered to Airbus back in September 2015. Last year, Epianka began to fly after gaining the certificates for Airbus A321neo and Boeing B737 MAX narrowbody aircrafts, and they were used in Boeing B787 Dreamliner aircrafts in July this year. With the third quarter of 2019, the deliveries started for the A350 widebody aircrafts.
As the joint venture of Turkish Airlines, Turkish Technic and Assan Hanil, TSI Seats cuts down on the external dependence with its support for local suppliers. TSI Seats maintains its design, engineering, manufacturing and R&D activities in Istanbul Sabiha Gökçen International Airport and the state of Utah, with their team comprised of nearly 150 personnel.
TSI Aviation Seats manufactures high quality, light, innovative and competitively priced products with a focus on weight issue, as it directly effects the fuel consumption of the aircraft. The national supplier plans to gain a sizeable portion of the civil aviation market and become one of the top five airplane seat manufacturers of the global market by 2023. Entering the BFE Catalogue of Airbus with this vision, the company continues its investments and growth as a brand.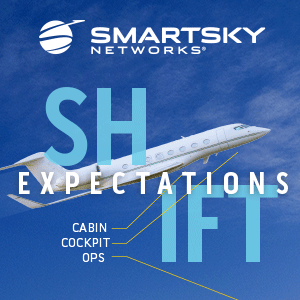 About Turkish Airlines
Established in 1933 with a fleet of five aircraft, Star Alliance member Turkish Airlines has a fleet of 347 (passenger and cargo) aircraft flying to 316 worldwide destinations as 266 international and 50 domestic, in 126 countries.
About TSI Aviation Seats
TSI Aviation Seats was established in 2011 in order to design, manufacture, modify and merchandise aircraft seats and its spare parts. TSI Aviation Seats continues its operations for multiple aircraft types in the production facilities based in Istanbul, Turkey, and in Utah, United States, with full design, engineering, manufacturing and R&D capabilities.
About Star Alliance
The Star Alliance network was established in 1997 as the first truly global airline alliance to offer worldwide reach, recognition and seamless service to the international traveller. Its acceptance by the market has been recognised by numerous awards, including the Air Transport World Market Leadership Award and Best Airline Alliance by both Business Traveller Magazine and Skytrax. The member airlines are: Aegean Airlines, Air Canada, Air China, Air India, Air New Zealand, ANA, Asiana Airlines, Austrian, Avianca, Brussels Airlines, Copa Airlines, Croatia Airlines, EGYPTAIR, Ethiopian Airlines, EVA Air, LOT Polish Airlines, Lufthansa, Scandinavian Airlines, Shenzhen Airlines, Singapore Airlines, South African Airways, SWISS, TAP Air Portugal, THAI, Turkish Airlines, and United. Overall, the Star Alliance network currently offers more than 19,000 daily flights to more than 1,250 airports in 195 countries. Further connecting flights are offered by Star Alliance Connecting Partner, Juneyao Airlines.