Acro Aircraft Seating is pleased to announce that SkyUp Airlines has selected the Series 3 Ultra seat for eight of its aircraft, comprising of six B737-800 and two B737-700.
SkyUp Airlines, the Ukranian charter and low-cost airline which began its flight programme in 2018, is the latest airline to join Acro's rapidly expanding roster of customers. Acro's Series 3 Ultra seat will now feature on SkyUp's flights from Kiev, Ukraine to Tbilisi, Batumi, Erevan, Larnaca, Barcelona, Naples, Turin, Alicante, Paris, Nice, Sharjah, Praha, Tel-Aviv, Lviv and Kharkiv. Additional routes are scheduled for later in 2019, connecting Ukraine with Georgia, Cyprus, Italy, Spain, France, Israel, Armenia, Czech Republic and United Arab Emirates by direct flights.
Acro's Series 3 Ultra offers unrivaled reliability, durability and cost of ownership with extensive features including a reclining backrest, innovative and robust in arm table for front row, high-level literature pocket and Acro's signature 'Extra-spatial Design' which unlocks two inches more legroom.
SkyUp's Series 3 Ultra offers exceptional comfort levels and features bespoke grey synthetic leather seat covers with SkyUp's signature orange coloured stitching.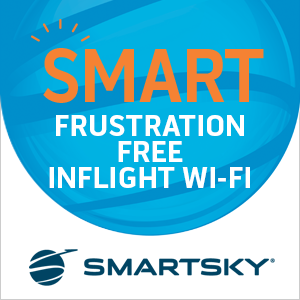 Alan McInnes, SVP Sales at Acro Aircraft Seating, comments: "We are pleased to expand our service in the Ukrainian market by working with the ultra-modern airline, SkyUp.  The Series 3 Ultra seat is an elegant and innovative solution designed with two inches more legroom than conventional seats at the same pitch, and with the lowest operational costs of any aircraft seat, it meets all the needs of the hard-working aircraft operator."
Yevhenii Khainatskyi, CEO SkyUp Airlines, states: "Acro's innovative Series 3 Ultra seat offers exceptional comfort levels – making it the perfect choice for SkyUp's fleet. The comfortable and spacious seating complements SkyUp's integrated approach to aircraft cabin interiors, with ergonomics, rationalism and, of course, comfort always in mind.