HAECO Cabin Solutions, a division of HAECO Americas headquartered in Greensboro, North Carolina, USA, announced today that it has expanded its Organization Designation Authorization (ODA) team. The team welcomes Meredith Frazier, who is qualified to work as a cabin safety ODA unit member. This designation allows her to review and approve drawings of parts and/or part alterations to witness tests, among other duties, ensuring all interior products on commercial aircraft comply with FAA standards.
Jose Pevida, Senior Vice President of Engineering and Product Development at HAECO Cabin Solutions, said: "We expanded our ODA team to better serve our customers and to ensure the highest levels of safety are implemented. Expanding our ability to certify, test and approve the installation of our products increases our bandwidth, and gives our customers more scheduling flexibility, shorter turnaround times and less down time for their aircraft."
The ODA group's expansion parallels the excitement surrounding the debut of the Eclipse Cabin at the Aircraft Interiors EXPO in Hamburg, Germany and the new business wins for the Vector Premium and Vector Economy seating platforms. Both announcements came on the heels of Airbus' approval of HAECO's line-fit seat selection to be included in the A350 catalogue, and of HAECO Cabin Solutions as an offerable supplier for Vector Economy on the A320.
HAECO Cabin Solutions has the unique ability to provide in-house engineering, design, manufacturing, certification, and installation as a single-source supplier, on a streamlined timeframe.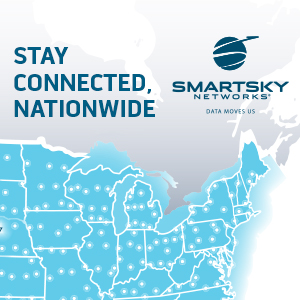 About Hong Kong Aircraft Engineering Company Limited ("HAECO Group")
The HAECO Group is one of the world's leading aircraft engineering and maintenance service providers. The Group provides a comprehensive range of services encompassing Airframe Services, Line Services, Cabin Solutions, Private Jet Solutions, Fleet Technical Management, Inventory Technical Management, Component Overhaul, Aerostructure Repairs, Landing Gear Services, Engine Services, Parts Manufacturing and Technical Training. The HAECO Group consists of 16 subsidiaries and joint ventures, employing around 17,000 staff in Hong Kong, Mainland China, Singapore and the United States.
About HAECO Cabin Solutions
HAECO Cabin Solutions is a unit of the HAECO Group of companies, offering comprehensive cabin interiors products and services. HAECO Cabin Solutions, certified by the FAA with Organization Designation Authorization (ODA), provides interiors design engineering, certification services and retrofit project integration on all aircraft types and on fleets of all sizes. HAECO Cabin Solutions also manufactures many interiors products, including high-reliability Vector™ seats, fuel-saving lightweight, galleys, lavatories, crew rest modules and life raft stowage.