EDM, the leading global provider of training simulators to the civil aviation and defense sectors, announced today that the installation of Japan Airlines' Airbus A350 Cabin Emergency Evacuation Trainer (CEET) has been completed in Tokyo, Japan.
Japan Airlines' new simulator is one of the most advanced that EDM have produced to date. This CEET has been designed and manufactured to represent the Airbus A350, which the airline has recently taken delivery of.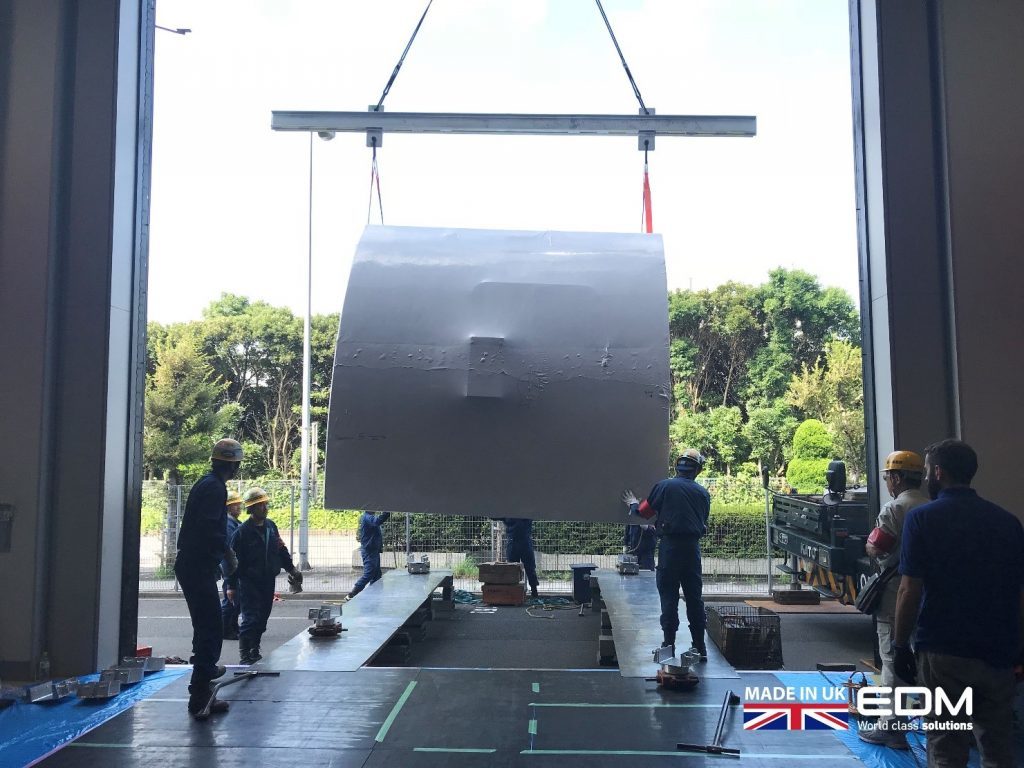 The A350 CEET build was extensive both externally and internally, whereby all interior panels for the Cabin Trainer were replicated to truly increase the fidelity of the simulator. This included operable overhead bins, rated to hold a weight of up to 45kg.
EDM's market-leading cabin window visual system (SEPTRE) was fitted throughout the CEET. This audio-visual system is automatically synchronised to the selected training scenario, enhancing realism.
Four fully-functional training door positions were installed, with each representing the look, weight and feel of the real aircraft. In addition, they are synchronised to EDM's Virtual Slide Trainer fitted externally to each door which achieves a world-first training standard for EDM and Japan Airlines.
Other notable features include highly realistic, customised Passenger Seating and aircraft communications system throughout to represent JAL's brand and aircraft alike. This increased fidelity will help cabin crew in broadening the training scenarios available to them and maximise knowledge retention due to experiencing such an immersive environment.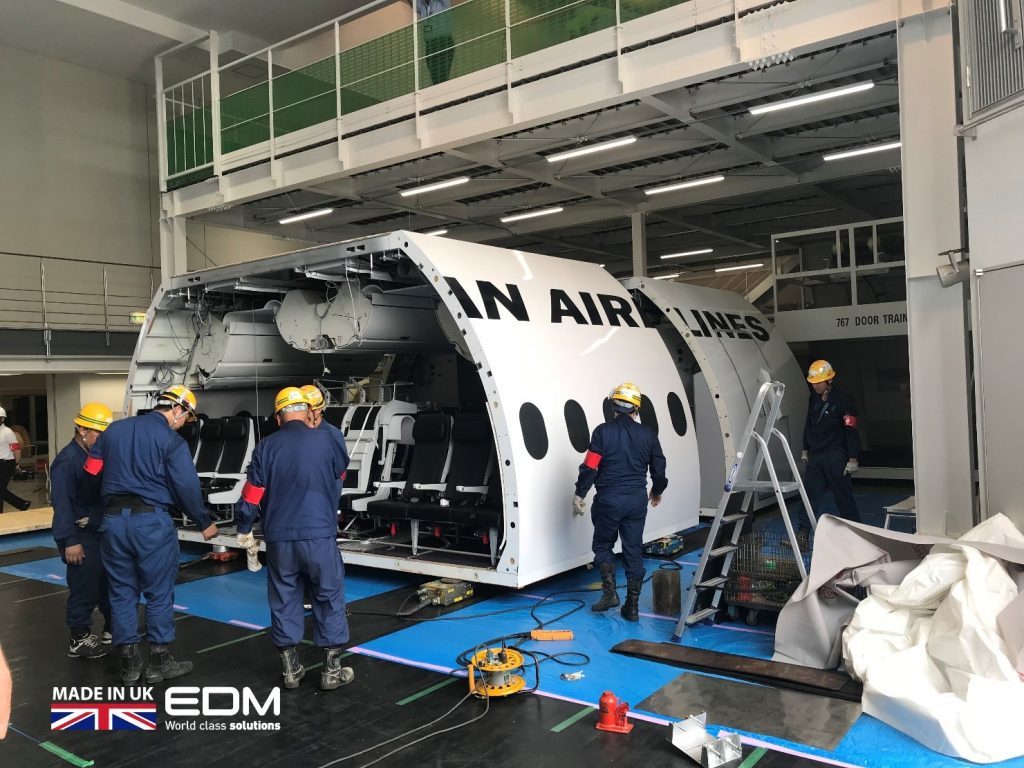 Amongst others, the CEET will be capable of fulfilling the following training requirements:
General familiarisation with the cabin internal layout including;
Operation of the cabin attendant seats;
Location and function of indicators and warning placards;
Operation of the cabin lighting, PA and interphone systems;
Location and stowage of emergency equipment;
Operation of the overhead bins;
Cabin security and safety procedures;
Practice in smoke filled cabin drills and procedures
Practical door training (including malfunctions)
Emergency scenarios
Pilot incapacitation
Cockpit door access scenarios
Cockpit emergency procedures
Offline lesson planning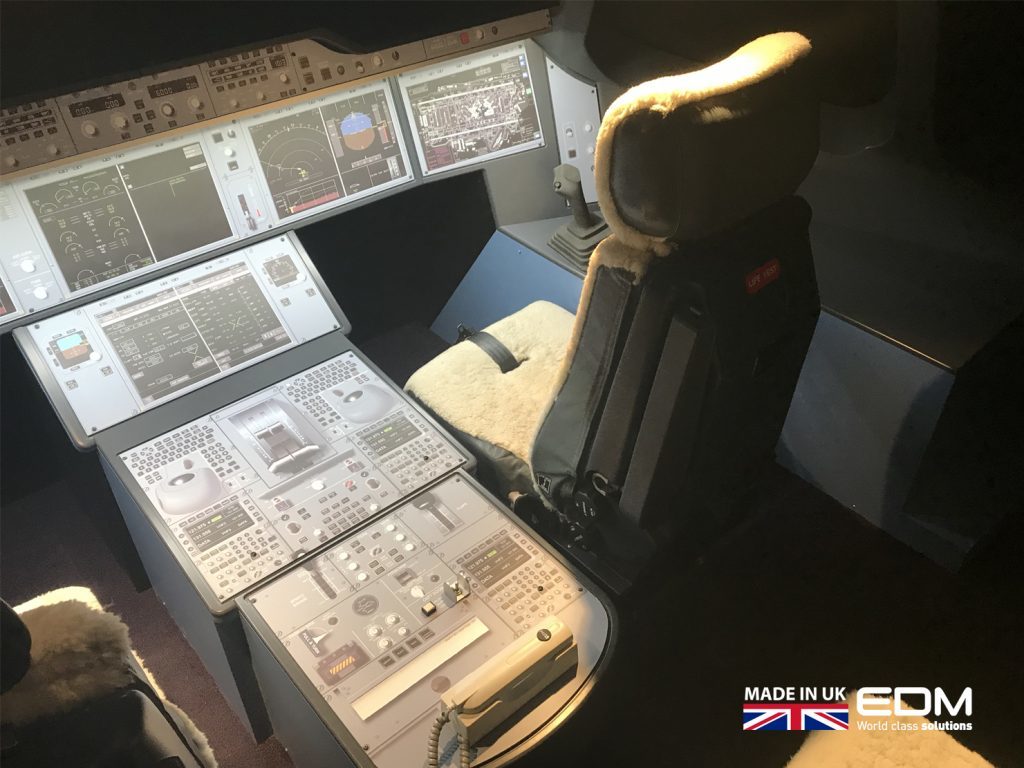 Prior to the delivery and installation of the CEET, EDM also installed a standalone A350 L1 Door Trainer to JAL, enabling comprehensive, flexible initial and recurrent training for all Cabin Crew rated for the aircraft type.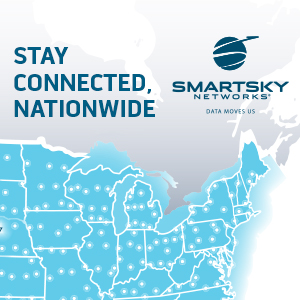 With this complex project, EDM have once again demonstrated the vast possibilities and solutions that we can provide with our CEETs to our clients. EDM and are immensely proud to have worked with Japan Airlines on this project and remain committed to supporting them in the future.
About EDM
EDM is a leading global provider of training simulators to the civil aviation, defense, rail and other industries. Combining the highest engineering standards with leading-edge technologies, EDM provides airlines with Door Trainers, Cabin Service Trainers, Cabin Emergency Evacuation Trainers and Full-Size Mock-ups and defense organizations with Procedure Trainers, Maintenance Trainers, Ejection Seats, Simulators and Full-Size Replicas. Serving organizations worldwide from its UK headquarters, EDM is committed to delivering exceptional quality and value to its clients to help them enhance safety and operational efficiency.