All Nippon Airways (ANA), Japan's largest 5-Star airline for seven consecutive years, will be flying its C-3POTM ANA JET on specific routes out of Haneda from December 1 through December 14, 2019.
The fan-favorite will be in service for select domestic routes to coincide with the release of Star Wars Episode 9 "The Rise of Skywalker." The unique livery of this Boeing 777-200 aircraft is a tribute to C-3POTM, one of the most iconic Star Wars characters.
"ANA seeks to inspire joy in all of our passengers, and we believe the C-3POTM ANA JET allows us to showcase our more playful side," said Mitsuo Tomita, Senior Vice President of ANA.
"It is our goal to make every trip with ANA a memorable experience, and this aircraft is sure to provide long-lasting memories for each passenger."
From December 1 to December 14, 2019, the  C-3POTM ANA JET will be serving the following flights:
Tokyo/Haneda = Osaka/Itami Route
ANA Flight 27
Haneda – Itami
(14:00 – 15:05)
ANA Flight 32
Itami – Haneda
(16:00 – 17:10)
Tokyo/Haneda = Fukuoka Route
ANA Flight 243
Haneda – Fukuoka
(08:20 – 10:20)
ANA Flight 250
Fukuoka – Haneda
(11:25 – 13:00)
ANA Flight 267
Haneda – Fukuoka
(18:00 – 20:05)
ANA Flight 272
Fukuoka – Haneda
(20:55 – 22:30)
*Flights are subject to change without prior notice
The interior of the aircraft matches its painted exterior, with seats even featuring the C-3POTM themed headrest covers. Cabin attendants wearing aprons designed to reference the famous character and the beverages will be served with the special edition paper cups.
Furthermore, all passengers on board the flights will be given an original C-3POTM boarding certificate*1 to celebrate this exciting flight. Additionally, ANA Mileage Club Members who travel on one of the aircraft's flights can register for the chance to win a variety of prizes. Three lucky winners will win the grand prize, an original 1:200 C-3POTM ANA JET model plane autographed by actor Anthony Daniels. Thirty Mileage Club members will receive an original C-3POTM ANA JET pin badge, and 300 Mileage Club members will receive an original C-3POTM ANA JET FriXion ballpoint pen. ANA Mileage Club Members can visit the registration page to enter the contest.

In addition to providing service that goes above and beyond passenger expectations, ANA strives to bring innovative and novel experiences to its passengers. The use of unique livery on its aircraft is one of the ways that ANA aims to keep the travel experience fresh.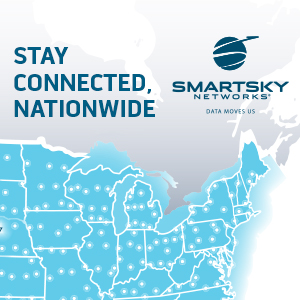 About ANA
Following the "Inspiration of Japan" high quality of service, ANA has been awarded the respected 5-Star rating every year since 2013 from SKYTRAX. ANA is the only Japanese airline to win this prestigious designation seven years in a row.Additionally, ANA has been recognized by Air Transport World as "Airline of the Year" three times in the past 10 years – 2007, 2013 and 2018, becoming one of the few airlines winning this prestigious award for multiple times.
ANA was founded in 1952 with two helicopters and has become the largest airline in Japan, as well as one of the most significant airlines in Asia, operating 82 international routes and 121 domestic routes. ANA offers a unique dual hub model which enables passengers to travel to Tokyo and connect through the two airports in the metropolitan Tokyo, NARITA and HANEDA, to various destinations throughout Japan, and also offers same day connections between various North American, Asian and Chinese cities.
ANA has been a member of Star Alliance since 1999 and has joint venture partnerships with United Airlines, Lufthansa German Airlines, Swiss International Airlines and Austrian Airlines.
Besides the full service and award winner carrier ANA, the ANA Group has two LCCs as consolidated subsidiaries, Vanilla Air Inc. and Peach Aviation Limited. The ANA Group carried 54.4 million passengers in FY2018, has approximately 43,000 employees and a fleet of 260 aircraft. ANA is a proud launch customer and the biggest operator of the Boeing 787 Dreamliner.