Panasonic Avionics is in the process of finalizing a memorandum of understanding with esports leader LCS and Academy that will see the inflight entertainment and connectivity giant offer the hugely popular gaming content as part of its theatre solution for IFE in the spring of 2020. The Lake Forest, California-based company expects to be the exclusive inflight partner for LCS and Academy.
"We're really excited because League of Legends Championship Series is the preeminent esports league in North America," Panasonic Avionics service product line manager Sarah Eales tells Runway Girl Network. For context, she notes, in 2018, the spring season of League of Legends Championship Series (LCS) had hundreds of thousands of viewers and millions of hours of content watched.
Operated by Riot Games, LCS is currently the third most-watched professional league in North America behind only the NFL and NBA.
The planned partnership aims to "remove the pain of boarding a flight just as your team is gearing up to hit the LCS stage, or hours in the air without any action from the Rift to keep you company", according to Panasonic. It comes at a time when Panasonic is significantly increasing both the content and the tailored software it makes directly available to airlines to provide a compelling passenger experience.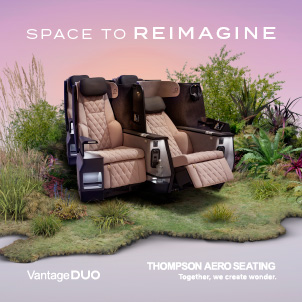 Indeed, according to Eales, "This is just the tip of the iceberg for our broader esports and gaming strategy. Remember, in April, we announced our agreement with IMG to enable esports through the Sport 24 channel, and then shortly thereafter, IMG and Panasonic became the first team to broadcast coverage of the 2019 Fortnite World Cup."
Asked by RGN if the content will be offered on seatback entertainment screens only, or if wireless will be included, Eales responds, "At Panasonic, we really want to give passengers the same experience in the air that they enjoy on the ground. Often, that experience includes multiple devices open and in use at the same time. As a result, we're targeting both seatback and wireless IFE to give passengers the kinds of experiences they expect when they fly."
Phase 1 of this esports offering does not include real-time interaction so inflight broadband connectivity is not presently needed. "Today it is delivered near-live as VOD or broadcast live over multicast," says Eales. "However, we understand the esports community values real-time interaction, so we are investigating ways to make this possible.
Related Articles: