Panasonic Avionics Corporation (Panasonic) and IMG have today announced esports as the latest addition to Sport 24 Extra's live inflight entertainment programming.
This marks the first time that live, organised, competitive gaming has been introduced to aviation. It will be accessible to passengers via the IMG-owned and produced Sport 24 Extra channel, which is available exclusively inflight on Panasonic-equipped aircraft.
Introducing esports to the aircraft cabin will enable airlines to enhance the passenger experience by providing more engaging inflight gaming viewing options. It will also improve operational efficiency by providing long lasting value on investment, and drive new business opportunities through advertising and attracting a new audience.
The offering marks an extension of the longstanding, successful partnership between Panasonic and IMG, that sees millions of passengers enjoy live sporting action in the skies every year.
IMG's Sport 24 and Sport 24 Extra channels are available exclusively from Panasonic, with live coverage of some of the world's most popular sporting events including the English Premier League, Bundesliga, Rugby World Cup, Tokyo 2020 Summer Olympics, the Masters, The Open Championship, Ryder Cup, Roland Garros, the Australian Open and Wimbledon.
David Bartlett, Chief Technology Officer of Panasonic Avionics Corporation, says: "As passengers get younger and airlines become more digital, the need for new and engaging content is increasingly essential to compete. Esports brings significant value to an airline by enhancing the passenger experience with engaging content that has garnered one of the fastest growing audiences in entertainment. Similar to traditional sports, esports is most valuable when broadcasted live. Past live esports tournaments and matches have seen viewership surpass traditional sports.
"For airlines, these innovative solutions provide a game-changing way to differentiate themselves in the market, and a unique way to drive ancillary revenue generation."
Richard Wise, SVP, Content and Channels, IMG Media, said: "Esports is fast becoming some of the most popular and engaging sporting content around the globe, and we are delighted that passengers travelling with Sport 24's partner airlines will be able to enjoy tournaments live on-board."
Details of Sport 24 Extra's esports programming will be announced in due course.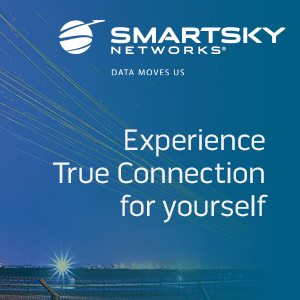 About Panasonic Avionics Corporation 
Panasonic Avionics Corporation is the world's leading supplier of inflight entertainment and communication systems. The company's best-in-class solutions, supported by professional maintenance services, fully integrate with the cabin enabling its customers to deliver the ultimate travel experiences with a rich variety of entertainment choices, resulting in improved quality communication systems and solutions, reduced time-to-market and lower overall costs.
Established in 1979, Panasonic Avionics Corporation, a U.S. corporation, is a subsidiary of Panasonic Corporation of North America, the principal North American subsidiary of Panasonic Corporation. Headquartered in Lake Forest, California with over 5,000 employees and operations in 80 global locations, it has delivered over 14,300 IFE systems and 2,200 inflight connectivity solutions to the world's leading airlines.
About IMG
IMG is a global leader in sports, fashion, events and media, operating in more than 30 countries. The company manages some of the world's greatest sports figures and fashion icons; stages hundreds of live events and branded entertainment experiences annually; and is a leading independent producer and distributor of sports and entertainment media. IMG also specializes in sports training and league development, as well as marketing, media and licensing for brands, sports organizations and collegiate institutions. IMG is part of the Endeavor network.
Featured image credited to istock.com/JakeOlimb