Kontron, a leading global provider of IoT/Embedded Computing Technology (ECT), today announced that the continued success of its ACE Flight™ 4608 high-performance avionics server is demonstrated by installations on more than 300 aircraft globally including Europe, North America, Southeast Asia and China. The high adoption from avionics integrators on commercial airlines worldwide is attributed to the advanced capabilities of this highly-integrated and open application-ready platform.
To help fast-track the complete IFE installation onto the aircraft and keep overall costs low, airlines and integrators are leveraging Kontron's B737 and A320 STCs. These STCs along with Kontron services and installation kits have been designed and certified to work with not only the ACE Flight™ 4608 server, but also Kontron's Cab-n-Connect™ A100 cabin wireless access point (CWAP) and accessory kit.
Contributing to its high adoption rate, the ACE Flight™ 4608 has achieved FAA PMA and EASA Form 1, along with China CAAC regulatory approvals. Additionally, Kontron expects to get linefit approvals for its ACE Flight™ 4608 on both Boeing and Airbus aircraft by Q1 2020.
What makes the ACE Flight™ 4608 server so popular is that it brings data center-grade performance to the aircraft. It integrates the powerful Intel® Xeon® 8-Core processor D-1539 with 32GB of ECC DDR4 memory. Recent updates support up to 8 terabytes (TB) of fixed SATA SSD storage with the option for include two Removable SDDs with up to 8TB of storage each. The Fully Managed L2/L3 Gigabit Ethernet (GbE) Switch provides 10x external GbE ports, and the ARINC 429 interface provides 6x receive channels. On the ground, wireless connectivity is achieved via dual advanced LTE cellular modems with global coverage. The ACE Flight 4608 is also optimized to easily support a wide range of applications including satellite and ATG connectivity, media server, aircraft operations and virtualization.
Kontron has realized significant success with its groundbreaking IFE&C platforms that help lower the cost of deployment while accelerating development and time-to-market. There are currently more than 4,500 commercial aircraft and business jets operating worldwide with Kontron IFE&C equipment on board.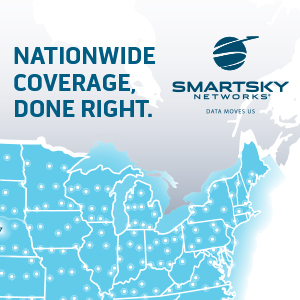 Kontron is showcasing its entire line of rugged, open-architecture hardware platforms, software and services for IFE and IFE&C systems at the APEX Expo, September 9-12, 2019 in Los Angeles, booth #1647.
To learn more about Kontron's ACE Flight™ 4608 and its entire line of advanced integrated hardware systems for the commercial aerospace market, please visit: https://www.kontron.com/industries/avionics
About Kontron – Member of the S&T Group
Kontron is a global leader in IoT/Embedded Computing Technology (ECT). As a part of technology group S&T, Kontron offers a combined portfolio of secure hardware, middleware and services for Internet of Things (IoT) and Industry 4.0 applications. With its standard products and tailor-made solutions based on highly reliable state-of-the-art embedded technologies, Kontron provides secure and innovative applications for a variety of industries. As a result, customers benefit from accelerated time-to-market, reduced total cost of ownership, product longevity and the best fully integrated applications overall. For more information, please visit: www.kontron.com