It's an interesting time for the embedded inflight entertainment market, with some airlines preferring to embrace a BYOD-only model for their narrowbody aircraft, whilst others are doubling down on their commitment to offering seatback IFE in addition to wireless streaming. We can place JetBlue Airways firmly in the latter category, as the carrier has selected Thales' AVANT IFE system for its new fleet of 70 Airbus A220-300 aircraft, with deliveries beginning in 2020.
In a statement provided to Runway Girl Network, Thales says the high-performing, Android-based AVANT – which will arrive linefit on JetBlue's A220s – will give customers a vast choice of entertainment and information during their flight, and will be integrated with Viasat's high-speed Internet connectivity.
Every seat on the A220 aircraft will feature the latest 10" HD screens with "picture-in-picture functionality, custom connected applications, audio-and-video-on-demand, and personal device pairing to offer personalization and more entertainment options than ever", notes Thales. USB and AC power will also be available for every JetBlue customer to keep their devices charged.
JetBlue and Thales are long-time partners. In 2014, JetBlue sold its Melbourne, Florida-based LiveTV subsidiary to the French multinational corporation, after having flown the seatback television system since the carrier's inception in 2000. JetBlue later selected a seatback streaming TV product from Thales to replace its legacy LiveTV systems as part of a broader retrofit of its Airbus A320 family of aircraft. But it ultimately ditched that idea and instead adopted a customized version of the more established AVANT system for the A320 family. The new cabin experience, which features Collins Aerospace's Meridian seats with 10.1″ AVANT screens, entered service in March, garnering much praise from passengers.
After learning of Thales' IFE win on JetBlue's forthcoming A220s at the APEX EXPO in Los Angeles, Runway Girl Network reached out to the firm to understand how it sees the embedded IFE market evolving, and asked if it believes that carriers which eschewed such solutions in the past might have a rethink?
"Thales believes that seatback IFE is a clear benefit to passenger comfort and enjoyment as it helps enhance the travel experience. Today's modern IFE systems also bring new levels of personalization to passengers which can be a significant benefit and is a way for carriers to enhance how they engage with their passengers throughout the travel journey," says a Thales spokesman.
"Personalization and monetization through connected IFE systems should make carriers think twice when it comes to selecting seatback IFE as the opportunity to connect with passengers and drive brand loyalty creates differentiation. Across the global fleet, IFE on short-haul, single-aisle aircraft remains a hotly debated topic with long-haul aircraft still dominating."
It's a starkly different viewpoint than JetBlue founder David Neeleman, who recently told RGN he isn't sold on the notion of offering seatback entertainment to passengers when his new low-cost carrier, originally codenamed 'Moxy', launches Airbus A220-300 service between secondary airports in the US. "We're certainly going to go with the Internet, probably have it for free," Neeleman said in reference to Moxy's forthcoming #PaxEx.
But for JetBlue, whose distinctive onboard #PaxEx is core to its mission of inspiring humanity, offering a connected IFE experience – plus free Internet – is important. Thales' spokesman says the goal of the program will to maintain a consistent experience across JetBlue's A320, A321neo and A220 fleets "even though some subtle differences will be driven by the platform" on the A220.
The IFE manufacturer has been working "very closely with the Airbus and JetBlue teams" to deliver the AVANT system linefit on the A220 from the factory in Mobile, he confirms.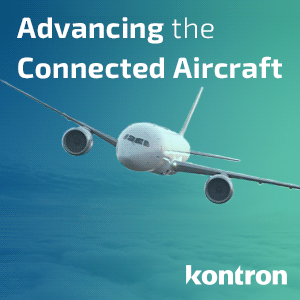 Mariya Stoyanova, JetBlue's director of product development, says in a statement: "In 2000, JetBlue set out to disrupt the industry as the first airline to offer live TV on every seatback, on every plane. We're extremely proud to continue this long-standing relationship with our partners at Thales, and look forward to introducing a brand-new, custom-for-JetBlue generation of inflight entertainment on our A220 aircraft."
AVANT is operating on aircraft around the world, including on some pre-merger American Airlines A321s and Boeing 737s. And passengers clearly love the experience. RGN asked Thales if all the social media love translates into sales for Thales, and if this is something it is able to measure? "Customer feedback can be a driver of commercial trends and when passengers show their appreciation for a carrier's IFE it is hard for the industry not to pay attention," says the firm.
But for now, Thales is celebrating its JetBlue A220 IFE win, with Thales InFlyt Experience CEO Philippe Carette saying: "This award further demonstrates Thales's commitment in supporting JetBlue's ambitions to provide their passengers a superior air travel experience."
Related Articles: