Today at the APEX EXPO 2019 in Los Angeles, Mythopoeia is very pleased to announce the successful completion and award of a multi-million dollar order from VivaAerobus, enabling all of VivaAerobus' passengers to charge their PEDs as they sit down in their seats during flights.
This award from VivaAerobus grows Mythopoeia's customer base in Mexico where it hopes to expand its IFEC services across the country.
Terence Bonar, CEO of Mythopoeia, said: "A multi-million Dollar order from a company like VivaAerobus is a major coup for us, and we are very pleased to have VivaAerobus as one of our major customers. We see this as a positive market impact for Mythopoeia.
"Today the market is seeing a growing range of airlines deploying seat back power to support their passenger's PEDs, and this is yet another step establishing Mythopoeia as a major player in that market. Right now, the timeline of the availability of our product is being fast-tracked to support an aggressive product deployment by VivaAerobus."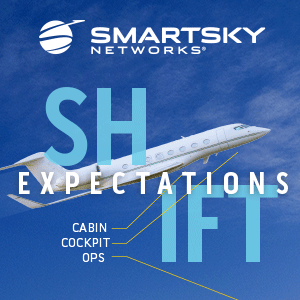 About Mythopoeia
Founded in 2014, Mythopoeia is a fast growing company in the IFEC marketplace with products such as AirCloud , VueStream, Powerstream and PSS.
Headquartered in Bray, Co. Wicklow Ireland, our core design team has over 15 years' experience working on delivering innovations in in-flight entertainment.
About Viva Aerobus
Viva Aerobus is Latin America's lowest cost airline, with the youngest fleet in the region, and proudly among the fasted growing carriers in the world. 10 years ago, few people in Mexico could afford air travel, instead opting for cheaper alternatives, like long distance bus services, to travel between cities.
Viva Aerobus was created to disrupt the status quo; their goal? To be the airline company to give every Mexican the opportunity to fly. To date, they have kept that promise to over 32 million passengers.