FlightPath3D reinforces its position as one of the fastest- growing and most innovative tech companies in the IFEC space, surpassing the company's latest milestone just nine months after announcing its 50th airline customer.
FlightPath3D President Duncan Jackson says, "We built our inflight moving map software to run on LINUX, iOS or Android, and any inflight entertainment system. In less than six years, we've seen our maps fly on over 2,600 commercial aircraft with 60-plus airline customers. We partner with amazing customers including brands such as, Air New Zealand, All Nippon Airways, Cathay Pacific, Qatar Airways, Air Canada, Southwest, Virgin Atlantic, LATAM and many more."
Commenting on the company's astounding growth, FlightPath3D CEO Boris Veksler says, "We attribute our growth to three factors:
1) We remain focused on our ANY Commitment, ANY Platform, ANY Device, ANY Content, ANY Language and ANY Airline Branding Experience;
2) We have the largest team of map specialists and geospatial engineers in the industry, which means we can continuously innovate, and finally;
3) We have a customer-focused culture. For example, when we receive a request to change something, we react and deploy faster than most in the industry spend analyzing the problem."
Veksler continues, "Our future looks very strong based on our product breadth and experience, multi-OEM integration plus our unique IP and patents. We're on track to reach our goal of enabling a billion passengers to explore places with our map each year."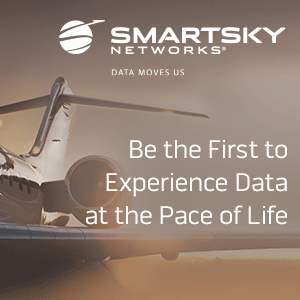 About FlightPath3D 
FlightPath3D is the IFE industry's most compelling and innovative interactive 3D Moving Map experience enhanced with relevant and engaging travel, information, and entertainment services.
Any Aircraft. Any Platform. Any Device. A truly fleet-wide IFE system-agnostic moving map solution for airlines.
Betria Interactive LLC (dba FlightPath3D) has the industry's largest specialized map team providing customized map software development and maintenance. They deliver reliable, highly customizable inflight map experiences built from the ground up, especially for the airline business, with an upgradeable path to the connected future.
Betria Interactive LLC is headquartered in Lake Forest, California.