Kontron, a leading global provider of IoT/Embedded Computing Technology (ECT), today announced that it has signed a contract to supply integrated In-flight Entertainment & Connectivity (IFE&C) equipment to a major European airline specializing in leisure and charter travel. The initial phase of this fleet-wide deployment calls for systems to be installed on the airlines' 100+ Boeing aircraft in time for the company's busy 2020 spring and summer schedule.
Specifically, Kontron is providing flight hardware for open-architecture IFE and IFE&C systems, including the company's ACE Flight™ 4608 high-performance avionics server, Cab-n-Connect™ A100 Cabin Wireless Access Point (CWAP) and ACE Flight™ Removable Storage Drives (RSSDs) following a successful proof-of-concept that took place in 2019. Kontron systems give the airline the platforms necessary to deliver wireless IFE and streaming video-on-demand, TV, games and additional entertainment choices with the ability to add additional services and applications to enhance the customer experience.
"Based on our history of successful deployments, Kontron has earned its position as the number one supplier of open-architecture systems and LRUs for the global IFE&C market," said Andy Mason, General Manager of Global Avionics at Kontron America. "We anticipate fast growth for this leisure market segment across EMEA, which includes large aircraft fleets that are not yet WiFi or connectivity-enabled."
"This new program could not have been accomplished without the close working relationship we've established with the airline. I commend the project teams' success in ensuring the proof-of-concept installation, deployment and operation was trouble-free," said Jon Moseley, Head of Avionics Business Development for EMEA at Kontron Europe. "As airline customers increasingly demand additional services such as wireless IFE and inflight connectivity, we are seeing more commercial carriers accelerate their roll-out plans."
Kontron has built a strong reputation for providing groundbreaking IFE&C platforms that help accelerate development for quick time-to-market at the lowest cost of deployment. There are currently more than 4,500 commercial aircraft and business jets operating worldwide with Kontron equipment on board. Kontron and parent company, S&T, are both global companies. This corporate reach allows the Kontron Avionics team, mainly based in San Diego, California, to support airline and aviation customers throughout the world.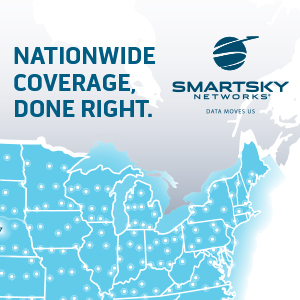 Kontron will showcase its entire line of rugged, open-architecture hardware platforms, software and services for IFE and IFE&C systems at the APEX Expo, September 9-12, 2019 in Los Angeles, booth #1647.
To learn more about Kontron's advanced integrated hardware systems for the commercial aerospace market, please visit: https://www.kontron.com/industries/avionics
About Kontron – Member of the S&T Group
Kontron is a global leader in IoT/Embedded Computing Technology (ECT). As a part of technology group S&T, Kontron offers a combined portfolio of secure hardware, middleware and services for Internet of Things (IoT) and Industry 4.0 applications. With its standard products and tailor-made solutions based on highly reliable state-of-the-art embedded technologies, Kontron provides secure and innovative applications for a variety of industries. As a result, customers benefit from accelerated time-to-market, reduced total cost of ownership, product longevity and the best fully integrated applications overall.