For the traveler looking to connect the Thai capitol of Bangkok with the storied resort town of Phuket, options abound. The cities are connected via dozens of flights per day across a handful of airlines, running the gamut between ultra low-cost and full service.
Full service flag carrier Thai Airways runs flights virtually on the hour throughout the day, operating a rotating cast of widebody jets that would otherwise be sitting dormant between longhaul flights. Typically that means Boeing 777s and Airbus A330s, but a handful per day often include the Boeing 747. Being a huge fan of the double decker beauty, that made the decision easy for me. A price point of $33US certainly didn't hurt either.
Check-in technically took place in Kuala Lumpur, where my journey began, even though the flights were under two different reservations. I'd gone out of my way to book the Boeing 747 for the hour-long flight from Bangkok to Phuket. This meant I'd given myself a considerably longer connection than I'd needed. But the flight to Phuket swapped to a different aircraft, alas.
An attempt to shorten my connection went poorly, with no one behind security able to make a change. I had to leave the secure side altogether just to make the inquiry, stopping in at the check-in desk at the departures level. While this was the first person empowered to process changes, the flights were already full.
Out of luck, I wiled away the remaining few hours wandering the terminal and watching a massive thunderstorm approach. Boarding began as the sky turned to an inky black.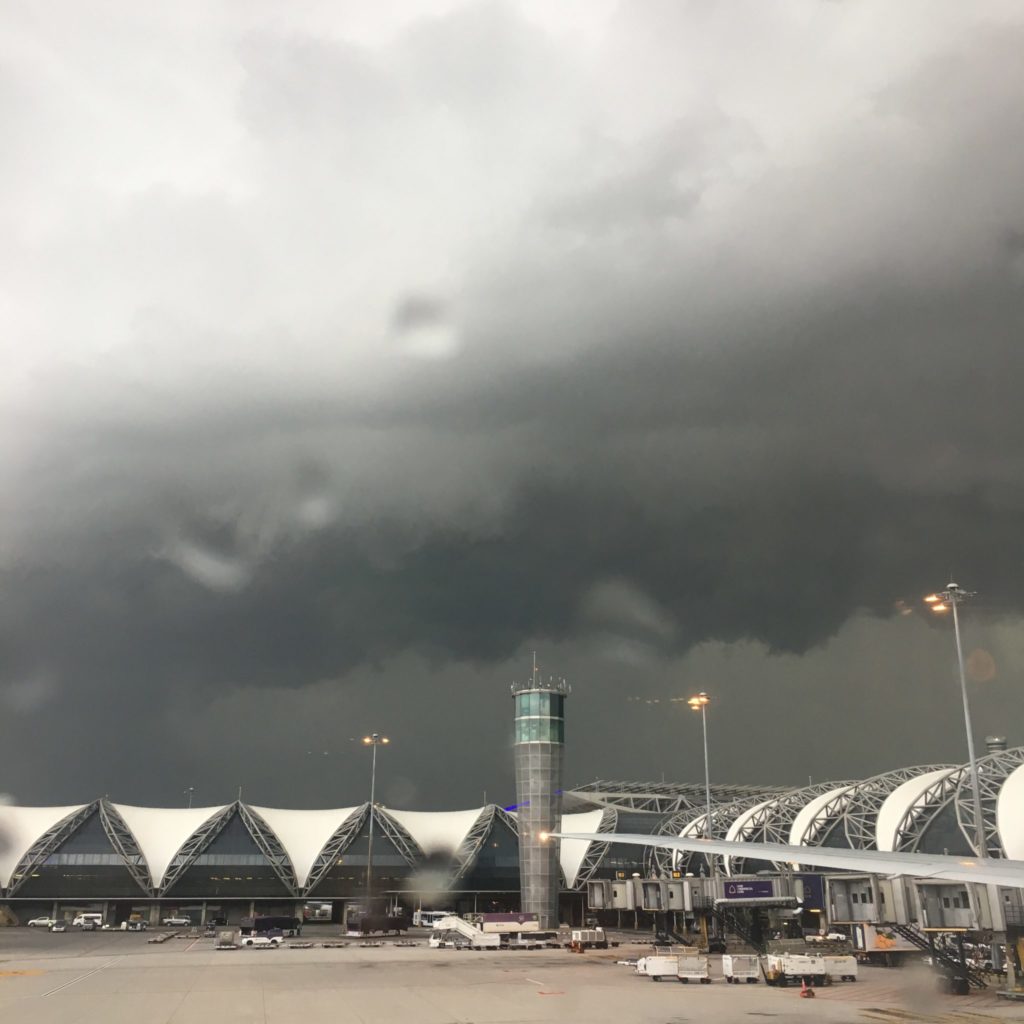 I settled into seat 69A, deep into the rear economy cabin of our Boeing 777-300ER. Unlike other domestic or near-international routes, the jets flown to Phuket are typically configured in the airline's newer longhaul layouts. This wasn't an exception. Economy class was configured in the (once-an-industry-standard) 3-3-3 abreast, with 32 inches of pitch and 18 inches of width. Each seat has its own international power outlet and USB port, along with a footrest and headrest wings. It was reasonably comfortable.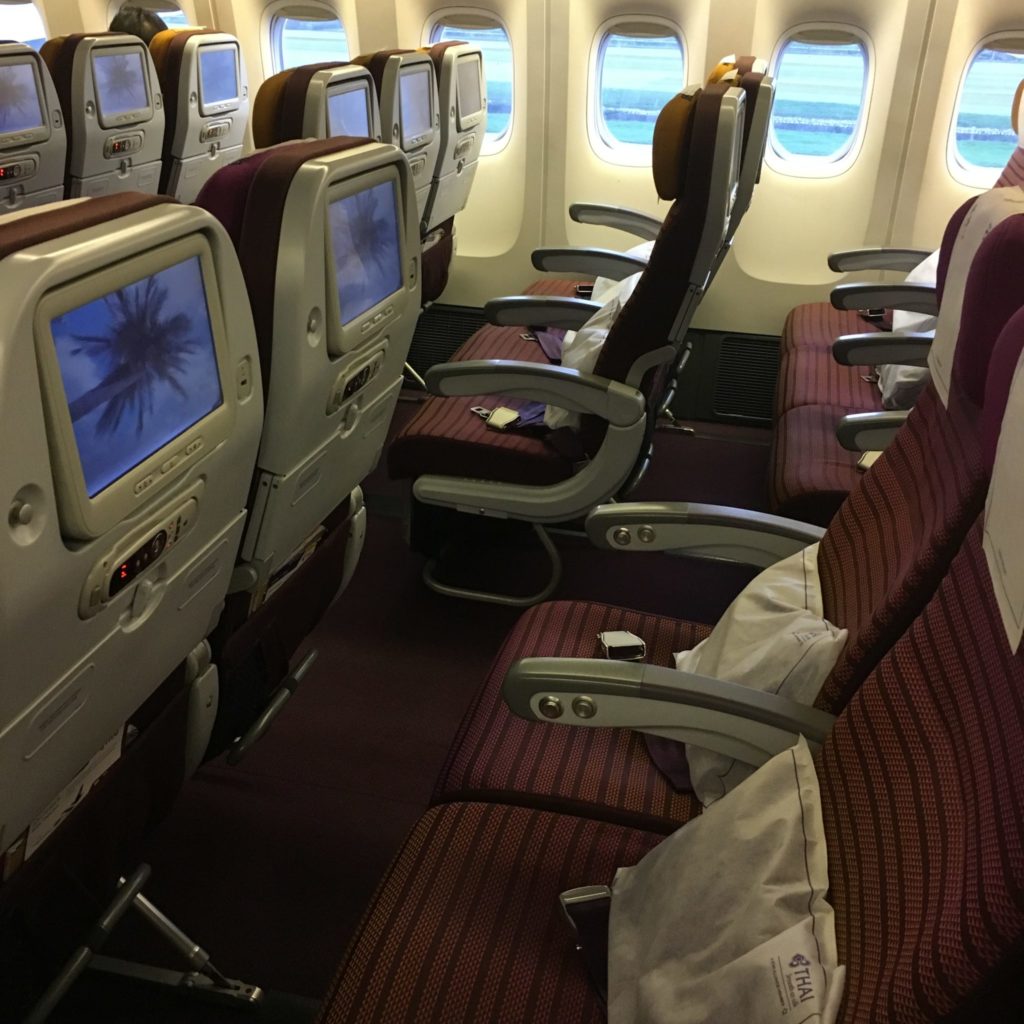 I was sure that we'd take a delay waiting for the storm to pass, but several minutes after boarding had finished we were lining up on the runway as flashes of lightning lit up the sky. The climb out was rough, feeling more like a roller coaster than an airplane as we pitched about dramatically. It was bad enough to illicit gasps from the cabin, and I nearly got sick from the excessive motion.
Fifteen minutes later, we got ahead of the storm and things calmed down. A meal service began, with crews handing out a bottle of water and a warm sandwich. Unless you had preordered a meal there was only one option: "smoke chicken slice with thousand sauce". All the filling had slid to one end, leaving the non-filled end with the taste of something that had recently been frozen. But the filled end was better than expected.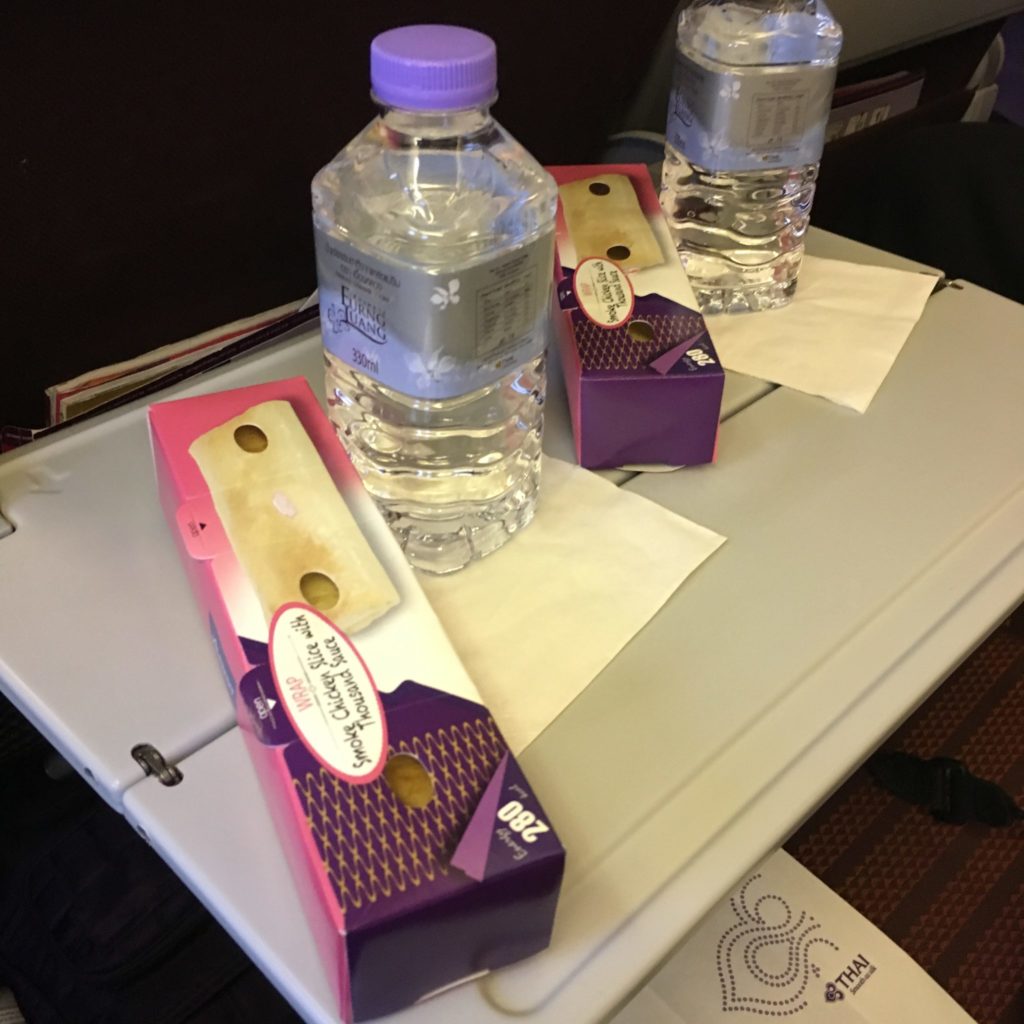 With less than half of the flight remaining, I took a quick look into the inflight entertainment. The choices appeared to be the same as other flights on Thai, with a modest selection of movies and television programming. The Panasonic Avionics IFE system and its accompanying screen worked perfectly fine, though it isn't the very latest and greatest on offer. It can be controlled via touchscreen or via tethered remote. Thai does not have Wi-Fi on the plane.
The flight landed on time.
For a one-hour long flight that cost $33US, a warm "light" meal in economy on an internationally-configured airplane was certainly welcome.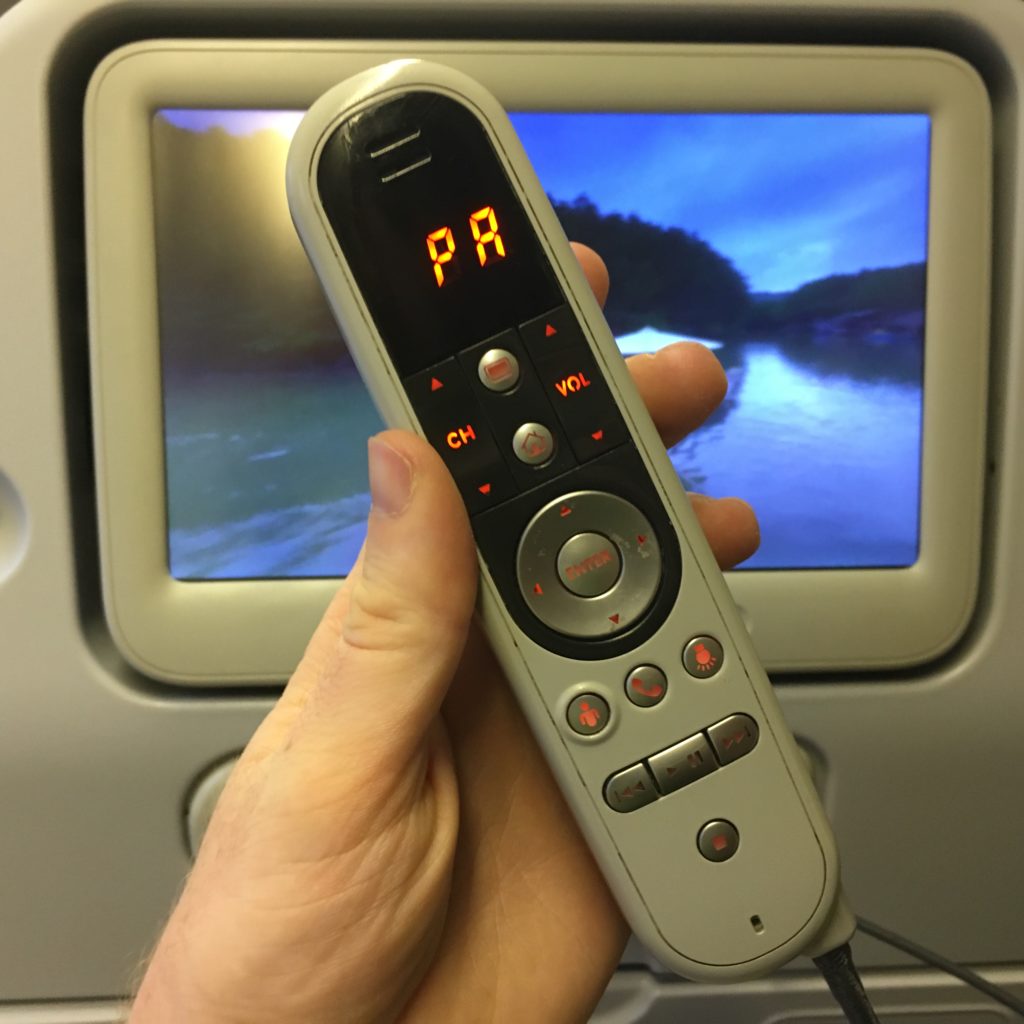 All images are credited to the author, Jeremy Dwyer-Lindgren
Related Articles: