After a 15-year story arc, the final airline to have once offered the long defunct Connexion by Boeing inflight connectivity system is ready to once again offer connectivity to its passengers. Korean Air will take its upcoming Boeing 737 MAX 8 aircraft linefit with the Panasonic Global Connectivity Suite, signaling an end to the airline's longstanding hesitance to offer connectivity once again after getting burned the first time around.
Korean Air announced plans to outfit its longhaul fleet with the Connexion by Boeing Ku-band connectivity system in April of 2004, aiming to connect 33 Boeing 777-200s and 747-400s by 2008. Korean had installed the CBB system on 10 aircraft by January 2006, just months before Boeing pulled the plug resulting in the airline suing Boeing to recoup costs associated with the expensive installations.
Korean Air will take delivery of six 737 MAX 8 aircraft with Panasonic Ku hardware this year, but has not yet decided to move forward with retrofitting existing aircraft with a connectivity system. Pricing plans for the system have not been announced, but the Korean Air web site does indicate that connectivity will be a paid service and stop short of mentioning whether or not streaming video will be available or blocked.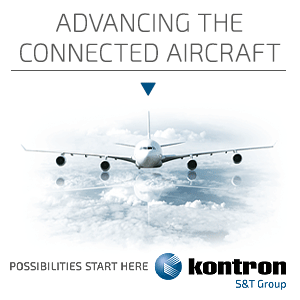 While the airline is adding connectivity, it will be moving away from an embedded entertainment system on its narrowbodies. As it did on the recently introduced Airbus A220 fleet, Korean Air will shift to a streaming platform for the 737 MAX 8. Its current 737NG's feature a mix of embedded entertainment and overhead screens, with only approximately a third featuring the former. All 140 seats will offer a personal device holder, USB port and power outlet.
The 737 MAX 8 is currently slated to begin revenue service with Korean Air on 1 May 2019 to various destinations in Japan with a few smaller cities in China also served.
Korean Air's competitors in Japan include JAL and ANA, both of which offer various connectivity options from Panasonic, Gogo and Inmarsat. Korean Air may now see connectivity as a must-have to compete in markets where passengers have become accustomed to its availability.
Related Articles: