Passenger experience stakeholders Astronics, Global Eagle, Gogo and Viasat have each put color around the effects on their respective businesses of the protracted grounding of the Boeing 737 MAX.
At the beginning of the year, Astronics was delivering exterior lighting, passenger service units (PSUs) and optional in-seat power in support of a MAX production rate of 52/month. But Boeing temporarily cut MAX production to 42/month in mid-April on account of the worldwide grounding of the type a month earlier. Now it appears that this lower production rate "will go on indefinitely with the hope of going up towards the end of the year", noted Astronics chairman, president and CEO Peter Gundermann during a second quarter earnings conference call.
He said: "We have about $85,000 direct to Boeing on the 737 [MAX, per airframe], and another $10,000 that goes through customers to get on the airplane so the cumulative drop in production estimates, as we understand it right now, comes to a $10 million revenue drop over the course of the year."
Notably, the MAX grounding is also affecting Astronics' inflight entertainment and connectivity installs on other aircraft types, with Gundermann explaining that the firm is seeing some evidence that operators are reluctant to take aircraft out of service for IFEC upgrades due to tight capacity. Airlines which are particularly MAX dependent want to delay their retrofit programs until the situation is resolved, he said.
Despite these and other challenges in the quarter, including the loss of Intelsat's 29e satellite – which has altered Astronics' near-term ambitions for its tail-mount antenna program in business aviation – the company's aerospace segment sales overall increased $8.1 million, or 4.9%, to $174.3 million in the second quarter, and operating profit for the segment was $14.4 million, or 8.3% of sales.
For its part, Global Eagle counts four MAX operators as customers for its inflight connectivity systems – its largest overall customer Southwest Airlines; as well as flydubai, LOT Polish Airlines and Mauritania Airlines. The MAX grounding primarily impacts Global Eagle's connectivity service revenue, but has a secondary impact on its media and content revenue.
"Prior to the grounding, we served 26 connected MAX aircraft, and in addition our media and content business serves MAX aircraft at global carriers. During the grounding, we're not loading content on those planes or earning royalty revenue, so the MAX issues will impact both connectivity and media and content revenue as well as our margin across multiple areas of our business for this year," explained CEO Josh Marks during the firm's second quarter earnings conference call.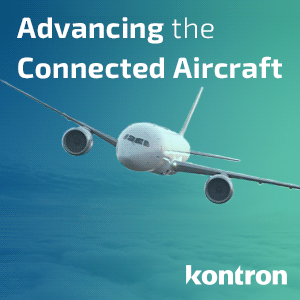 On the equipment revenue front, Global Eagle is a linefit supplier for the MAX program, meaning its Ku-band connectivity kit is installed at the Boeing factory, and this year the "substantial majority" of the firm's MAX installs will come through linefit. During the second quarter, said Marks, Boeing delayed delivery dates for five shipsets, which shifted about $2 million of equipment revenue to the third quarter versus Global Eagle's prior expectations. The company continues to expect an additional 40 to 50 shipset deliveries for Boeing linefit through the end of the year.
However, if Boeing further reduces production rates or suspends production for a period of time, said Marks, Global Eagle could see shipment dates slip into early 2020. Having achieved record cash flows during the second quarter, MAX service revenue is "an important factor" in Global Eagle's ability to generate sustainable positive free cash flow, admitted Marks.
"If the MAX grounding were to extend into the first half of 2020, it would impact our cash flow generation. However, we expect to be able to absorb such delays with our accessible liquidity including the additional liquidity that we raised from our first lien deal. And in the meantime, we continue to work with our MAX airline partners and with Boeing to mitigate costs and to plan for the MAX's return to service," added the Global Eagle CEO.
Inflight connectivity provider Gogo is also exposed to the MAX grounding via its 2Ku broadband connectivity program. "We've been able to complete seven [MAX] installations. We still have 12 in our installation schedule, including one linefit, and we've removed eight from our installation schedule for this year," said Gogo CEO Oakleigh Thorne during an earnings conference call to report a more than 9% year-over-year increase in second quarter revenue. "In total, we have a backlog of 36 MAXs, which includes the seven installed because we do not count an aircraft as online until it is producing revenue."
But like Astronics, Gogo is seeing a knock-on effect from the MAX grounding as airlines seek to delay other aircraft retrofits due to capacity constraints. "The bigger impact has been the airlines holding back on other aircraft that were in our install schedule, as they need to use those aircraft to fill in for MAXs that they cannot fly," noted Thorne.
"Obviously, our MAX installation and linefit schedule could be at risk depending on decisions by Boeing, the FAA and the airlines, and those are out of our control," he added. Nonetheless, Gogo is on track to meet its prior guidance of adding 400 to 475 Gogo 2Ku aircraft online this year, "but this could be at risk from my earlier comment about the impact of the MAX".
Viasat, meanwhile, confirms that the continued grounding of the MAX has negatively impacted terminal shipments, including to customer American Airlines.
Roughly 46 Viasat Ka-band connectivity-fitted MAX aircraft remained grounded at the end of the fiscal first quarter. "The grounded planes are inhibiting our growth to some extent this fiscal year and that effect is likely to increase for a little while as new planes that otherwise would be fine are delayed but it also means we anticipate this step increase when the MAX returns to service," said Viasat chairman and CEO Mark Dankberg during a fiscal first quarter earnings conference call to report strong overall revenue growth year-over-year.
Looking forward, Viasat believes its terminal deliveries in the fiscal first quarter "represents a low point, but as long as a 737 MAX situation remains unresolved, there could be a continuing revenue impact in this segment, as well as in satellite services", warned Viasat senior vice president and CFO Shawn Duffy.
Indeed, the longer the MAX grounding continues, the longer this dynamic could be an influencer on revenue for all four companies. And of course, Boeing could shut down the MAX line entirely for a spell, as the airframer recently warned is a possibility.
Related Articles: