The premium passenger experience has been so important to Cathay Pacific chairman John Slosar that he spent the night at headquarters sleeping on a prototype business class seat to personally try it out. Cathay has also upgraded lounges and onboard catering. The question of whether these developments will prepare or hinder Cathay's integration of recently acquired low-cost carrier HK Express is familiar to Slosar.
"Can Cathay actually adapt to this and pretend to run a low-cost carrier? I've been asked that a bunch of times. Look, the answer is we'll see," Slosar told the Wings Club in New York in May before the transaction closed.
Slosar recognizes the value of HK Express being in a different segment from the group's long-standing full-service brands. "We're certainly not going to go in there and try to turn it into Cathay Pacific," he said of HK Express. "It can't be that. That would be a big mistake to do that and we're certainly not going to make a big mistake like that."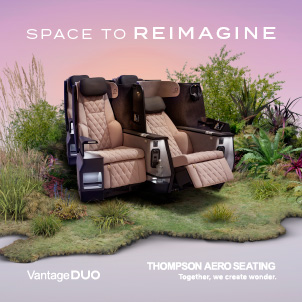 Initial integration steps have favored the new shareholder. Cathay director Ronald Lam was appointed HK Express CEO, and HK Express' loyalty and holiday programs will be replaced by Cathay's offerings. Cathay's Asia Miles frequent flyers can redeem points for a voucher to purchase HK Express tickets, similar to Singapore Airlines (SIA) and its LCC Scoot.
Slosar expects Cathay to help HK Express. "We think we can make them better. We can do some things with their fleet, with feed from Cathay and Cathay Dragon networks, with our management," he said.
Many are skeptical of low-cost subsidiaries. But the often cited examples in North America and Europe failed because the low-cost unit did not have substantially lower costs. The parent airline later restructured to lower its costs, which in the US was achieved through Chapter 11 bankruptcy.
Dual-brand champions point to the Qantas-Jetstar example. That relationship underscores the importance of a yield premium: Jetstar has lower costs than Qantas, but Qantas also commands a substantially higher yield because the Australian corporate market – perhaps an outlier – pays for plush travel.
Different in this dual-brand strategy is that Cathay has acquired an existing LCC rather than setting one up and confronting countless decisions that shape a cost base for years to come. All Nippon Airways initially wanted LCC Peach Aviation to copy its high cabin crew staffing levels.
The learning goes in the other direction, too, as full-service airlines adopt LCC practices ranging from retailing to back office structure. Qantas emulated LCCs by using rear aircraft stairs for faster turnarounds. This is delicate for passengers, who fear the customer-facing elements being degraded, referred to as the "Jetstarisation" of Qantas or Alex Cruz's overhaul of British Airways after leading LCC Vueling.
"They can make us better," Slosar said. "We can learn some things by how they do their business, and some of the trades they make in terms of costs and efficiency and how they run that."
Now that Cathay has a low-cost unit, will it enhance full-service offerings in economy? Customer and commercial officer Paul Loo, speaking at the recent Rise conference, does not see the HK Express acquisition changing Cathay's pace, saying: "We always try to make things better for our customers."
Related Articles: