A public-private partnership that is working to improve general aviation safety in the United States is amplifying its message to the FAA, calling on the agency to make it easier and cheaper to install safety enhancing technologies and risk-mitigating avionics.
The General Aviation Joint Steering Committee (GAJSC) believes the FAA "must continue to find ways to help reduce the cost to install safety enhancing technology", it said in a recent update.
"Installation of this technology can offer substantial safety benefits, often with minimal risk. The GAJSC also feels that the FAA needs to identify the appropriate level of certification for installation of risk-mitigating avionics. Successful integration of this technology may help the GA fleet reap the potential benefit of reward with a balanced risk approach."
The high cost of certification has been a barrier for the general aviation community. But in recent years measures to address the issue have gleaned positive results, including through the work of the GAJSC. For example, the FAA's NORSEE program, launched in 2016, streamlines the approval process for Non-Required Safety Enhancing Equipment such as traffic advisory systems, terrain awareness and warning systems, fire extinguishing systems, and autopilot or stability augmentation systems.
NORSEE applicants have the flexibility to determine which industry standard to use for the equipment's design. While the FAA recommends that they adopt one of the widely accepted standards such as those produced by RTCA, SAE International, or ASTM International, the agency can also recognize other industry standards under this program.
Highlighting the benefits of NORSEE, avionics company AeroVonics said the NORSEE approval process has reduced the company's cost of developing and bringing products to market by about 90%.
In 2017, broader Part 23 certification reforms went into effect with the goal of enabling faster installation of safety enhancing technologies on small airplanes. "The big change in Part 23 was the removal of the prescriptive requirements that had previously been at the heart of the rule. The FAA replaced them with desired, end-state criteria. This approach puts the emphasis on the airplane's or system's safety performance, not on how well it does in a series of predefined tests," explained the FAA in a safety briefing.
Approvals are based on voluntary consensus standards agreed by ASTM and other performance-based standards, rather than prescriptive Technical Standard Orders (TSOs) and Supplemental Type Certificates (STCs). There are some limitations for more integrated and complex systems where the FAA determines that potential equipment failure may pose too great a risk to safe operations, but on the whole the certification process has been greatly streamlined, reducing delays and associated costs.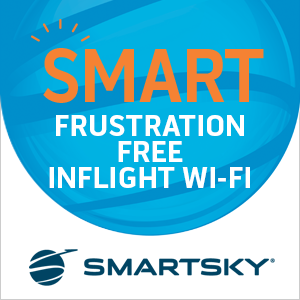 Some risk-mitigating avionics are flatly required by the FAA, and do entail cost for general aviation. For instance, starting 1 January 2020, operators must be equipped with ADS-B Out to fly in most controlled airspace, ensuring they can broadcast their identification, position, altitude and velocity to other aircraft and ATC.
In September 2016, the FAA began offering 20,000 rebates of $500 to owners of fixed-wing, single-engine piston aircraft based on their purchase of avionics that have received an ADS-B Technical Standard Order authorization and meet ADS-B Out rule requirements.
The last of these rebates was reserved as of 13 May 2019, the FAA said in an online statement, adding: "However, you may still be able to reserve a rebate. Some rebates are returned or expire. Each week from now until October 2019, we will make these returned and expired rebates available." The agency urges stakeholders to check back each Wednesday at 1 pm ET to see if any rebates have become available.
While ADS-B Out is required, the GAJSC noted in its latest update that a recent study shows significant safety benefits of ADS-B In on general aviation and air taxi operations. The authors looked at accident rates for Part 91 and Part 135 operations in the Contiguous US as well as Part 135 operations in Alaska, and found a dramatic reduction in accident rates when aircraft where equipped with ADS-B In.
While adoption of these systems has risen dramatically since 2012, less than 20% of the general aviation and air taxi fleet was equipped as of 2018, despite the clear safety benefits of ADS-B equipage.
Related Articles: