The Royal Aeronautical Society (RAeS) last week stepped up efforts to attract a more diverse workforce to the aerospace and aviation industry by flying the rainbow flag outside its London headquarters for the first time.
RGN caught up with Richard Gearing, head of the Society's diversity and inclusion working group, to discuss the importance of "educating" its largely "white, male, heterosexual" membership about the barriers that people from the LGBTQ+ community, ethnic minorities and women still face when it comes to entering, and succeeding in, the aerospace industry.
"Research tells us one of the biggest issues that puts people off a career is when they don't see themselves in an industry," says Gearing. This is why the RAeS makes a point of putting female pilots, for instance, on the cover of its in-house careers magazine, Flightpath.
The RAeS began its diversity journey a decade ago when it established the Women in Aviation and Aerospace Committee (WAAC) to encourage more women to consider a career in the industry. It holds an annual lecture named after female aviator Amy Johnson which features prominent women keynote speakers, and has a female-to-female mentoring platform called alta. These efforts are starting to pay off and the RAeS has seen its female membership double to 10% in 2019 from 5% in 2015.
But the Society says it "recognized a couple of years ago that its approach to diversity and inclusion needed to move beyond a focus solely on women, with additional emphasis needed, amongst others, on race, LGBTQ+, disability and social mobility".
The decision to fly the rainbow flag in the run-up to the International Day of LGBTQ+ People in Science, Technology, Engineering and Maths on 5 July and London Pride on 6 July was taken to "show support in a visible way", says Gearing.
He believes people from the LGBTQ+ community are often put off pursuing careers in aerospace and aviation by a perceived "macho culture" that is "very dominated by a singular demographic".
The cumulative effect of a "slightly inappropriate banter culture" and occasional "homophobic remarks" can lead people to question whether they want to enter, or remain in, such an industry. Professional performance can also be adversely affected if people "feel they have to hide their sexual orientation" at work, says Gearing.
According to Pride in STEM, an independent charity which supports LGBT+ people in the fields of science, technology, engineering and maths, 28% of LGBT+ employees have "at some point considered leaving their workplace because of the climate or discrimination towards LGBT+ people".
"We are desperately short of engineers and we can't afford to ignore diversity issues," says Gearing, adding that it all comes down to educating people about the barriers others face, and changing the organizational culture. However, this must be done in a way that does not alienate "the majority community, because they're the people with the ability to unlock the barriers".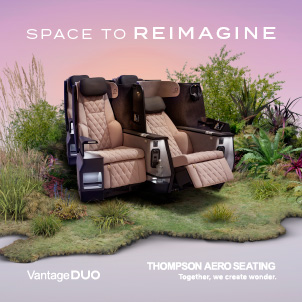 He admits to encountering "pushback" from some RAeS members who are unhappy with some of the actions taken by the Society to make the industry more diverse. Complaints have been received from people who, for example, "don't feel included as a white male because we held a women's conference or put up an LGBT flag", or who feel that a flag should also be flown "for straight people".
"People assume inclusion means you should treat everyone equally. But the barriers might be subtly different and it would be wrong to think you have to do the same intervention [for everyone]," says Gearing. "Barriers don't exist for white males like they do for others – it's not because we value other groups more than white, male heterosexuals."
Despite a limited amount of pushback, the diversity and inclusion measures taken so far by the RAeS have largely been positively received. But it recognizes there is more work to be done.
"While we might get the occasional naysayer, the balance is in the positive," says Gearing. "But we've got to do more than just put up a flag."
Related Articles:
Features image credited to RAeS