Spatial, a leading provider of cabin crew training simulators, has been chosen by Aeroflot to supply two A321 Door Trainers.
The Door Trainers will be used to train Aeroflot's cabin crew to become completely proficient in the safe operation of the A321 aircraft emergency exits and doors including procedures for all normal, abnormal and emergency scenarios.
The high-fidelity devices will simulate all faults that may ever be encountered on the A321 aircraft door types including door and handle jams, power assist failures, automatic and manual slide inflation failures and door indicator malfunctions.
The trainers will provide all legacy and current A321 exit types, including the A321NX ACF semi-automatic Over Wing Exit (OWE) – as well attendant stations, passenger seating, replica overhead stowage bins and both standard and emergency lighting. The simulators will be seamlessly controlled by an intuitive, easy to use Instructor Operator Station (IOS).
After being manufactured at Spatial's state-of-the-art manufacturing facility in Dubai, the A321 Door Trainers will be installed at Aeroflot's Crew Training Centre at Moscow's Sheremetyevo Airport.
Henry Robertson, Managing Director at Spatial said: "To be working with Russia's flag carrier and largest airline is a real pleasure for the Spatial team. We look forward to delivering these market-leading simulators to their world-class training facility."
About Aeroflot
Aeroflot is Russia's flagship carrier and a proud member of the SkyTeam global airline alliance. Aeroflot serves 159 destinations in 54 countries.
Aeroflot's 252-strong fleet is the youngest of any airline worldwide that operates more than 100 aircraft. In 2018, Aeroflot carried 35.8 million passengers (55.7 million passengers as Aeroflot Group including subsidiaries).
Aeroflot holds 4-Star Airline status from Skytrax and was named Best Airline in Eastern Europe for the eighth time at the 2019 Skytrax World Airline Awards. Aeroflot has also been awarded a five-star global airline rating by US aviation association APEX. Aeroflot is the world's strongest airline brand according to leading brand strategy consultancy Brand Finance.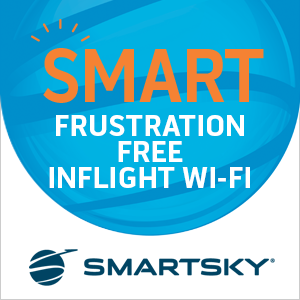 About Spatial
Spatial Composite Solutions in an ISO9001 certified provider of cabin crew training equipment, specialising in the manufacture of cutting edge emergency evacuation, cabin service and door trainers. Additionally, the company provides consultancy services in relation to the design and fit-out of cabin crew training facilities.
Spatial is focussed on pushing the boundaries of cabin crew simulation through the production of hyper-realistic training solutions which include full motion with paired visuals, smoke simulation, equipment failure simulation and accurate cabin interiors together with functions to ensure efficient training through the deployment of portable instructor operating equipment with true-to-life scenario provision and the ability to record and review training exercises
Spatial is known for its use of composite technologies and the integration of the latest electronics solutions available to produce training devices which provide exceptional ease of use whilst being able to withstand the rigours of the training environment. The quality of its devices is evidenced through the long list of repeat customers which includes Emirates, Virgin America, Spirit, Etihad and Cebu Pacific.