Aircraft Interiors Expo Los Angeles (AIXLA) – the only global fall event dedicated to the cabin interiors industry – has revealed an impressive programme of CabinSpace Live seminar sessions that will feature at this year's show running from 10-12 September in Los Angeles.
Free to attend for all visitors, the carefully curated programme will bring together some of the world's leading experts to present the latest seating trends and innovations, scientific research, material innovations and technologies that will optimise passengers' sense of wellbeing.
Opening the programme, Gary Weissel, Managing Officer at Tronos Aviation Consulting, will join James Blackwell, Director of Sales at RECARO Aircraft Seating, and Tim Garvin, Sales at Pexco Aerospace, for a panel discussion on the outlook for aircraft interiors. They will debate the critical market forces impacting the market supply chain in the coming year and the challenges airlines and their industry partners face implementing interiors specification programmes.
Additionally, Helge Sachs, Senior Vice President of Product Innovation at Diehl Aviation, will deliver a talk on innovating seamless user experiences for passengers and crew. He will share insight into the company's customer-centric innovation strategy and some of the initiatives that will create tomorrow's intelligent cabin.
James Blackwell will return for a panel discussion: Are you sitting comfortably?, where he will be joined by Elijah Dobrusin, Vice President of Development and Strategy at EnCore, and Tom Lipscomb, Senior Project Manager at PriestmanGoode. Together they will investigate the latest seating trends and innovations that will differentiate the passenger experience and deliver a more competitive cabin for airlines.
Elsewhere, Jennifer Coutts Clay will lead a keynote session on flying for all – creating an accessible cabin. Joining her will be Hank Scott, Chief Executive Officer, Molon Labe Seating, Tom Lipscomb of PriestmanGoode and Michele Erin, Founder and President of All Wheels Up. By bringing together a cross-section of experts, this roundtable discussion will provide attendees with a comprehensive understanding of the opportunities and issues that need to be addressed to improve accessibility and passenger experience for all.
Doug Christensen, Technical Lead for Boeing Commercial Airplanes' ecoDemonstrator program that takes new products and innovative solutions out of the lab and onto a dedicated test aircraft, will share insights on how this approach helps address the challenges to implementing innovation. He will also explore the learning benefits for engineers and designers, plus the collaborative opportunities.
Finally, Matthew Nicholls, Sales Director at Tapis Corporation, will host a seminar on innovating for comfort, offering insights into the latest comfort science research, materials innovations and technologies that will enhance a passenger's sense of wellbeing. Nicholls will also present a keynote session on making sense of premium economy cabins in which he will profile premium economy customers and explore the choices they make on the ground, as well as how the interiors supply chain can help meet their expectations in the cabin, plus the premium economy trends to watch in the Americas market.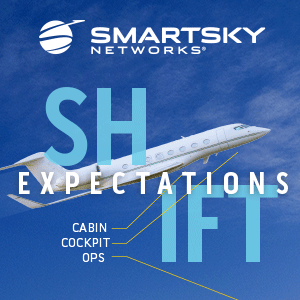 For more information and to register to attend AIXLA this September to get full access to the CabinSpace Live sessions, please visit https://www.aircraftinteriorsexpo-us.com.
About Reed Exhibitions
Reed Exhibitions is the world's leading events organiser, with over 500 events in over 30 countries. In 2016 Reed brought together over seven million event participants from around the world generating billions of dollars in business. Today Reed events are held throughout the Americas, Europe, the Middle East, Asia Pacific and Africa and organised by 38 fully staffed offices. Reed Exhibitions serves 43 industry sectors with trade and consumer events. It is part of the RELX Group plc, a world-leading provider of information and analytics for professional and business customer across industries.