As the Airbus A320neo family of aircraft continue to roll out into the commercial airline sector, their private aviation counterpart — the rather less than elegantly named ACJ320neo family — have started to make their way into the world, with cabin outfitting well under way for the first models.
"This year saw the first deliveries of corporate jet versions of the A320neo family," David Velupillai, marketing director for Airbus Corporate Jets, told Runway Girl Network at the Paris Air Show. "We delivered in January the very first ACJ320neo to Acropolis Aviation, and subsequently to Comlux its first ACJ320neo. Those are green aircraft, so they don't yet have cabins, but they are in cabin outfitting, and in about a year's time they will enter service with their cabins."
The cabin outfitting for Acropolis' aircraft is being carried out in Basel by AMAC, while Comlux is installing the cabins for its ACJ320neos. Airbus also lists HAECO, Jet Aviation and Lufthansa Technik among its approved cabin outfitters.
Both aircraft will be in VIP configurations, with lounge areas including a convertible dining and conference space, as well as a dedicated bedroom and ensuite master bathroom. The same is true for the first ACJ319neo.
"We have also produced the first ACJ319neo, which is for K5 Aviation, and that will be delivered in the coming weeks. That has done its flying, it has been certificated, with delivery of the green aircraft due in the coming weeks. That aircraft is going to be completed by what used to be called Fokker Services," now GKN Aerospace, Velupillai said.
Velupillai and Airbus commercial spokespeople were unable to confirm whether this would be the first A319neo delivered, given the very low demand for the type from airlines compared with the A320neo and A321neo, but the timing would suggest that it would indeed be the first of the smallest member of the A319neo family to leave the factory.
In terms of passenger experience, the demand from customers, Velupillai explained, is "to take into the sky what they have on the ground… it's practical things that people want: they want somewhere to sit, to work, to relax, to eat, to wash and to sleep. They also want to take on board what they've got on the ground, in terms of personal devices."
"It's about continuing your lifestyle in the sky. So if you're a workaholic, maybe you want to go on working when you're flying. If you're a private individual maybe you want to relax with friends and family when you fly," Velupillai said. "The key thing is the experience."
That experience is markedly different from other private aircraft in terms of space and what you can do in it. While in traditional business jets a passenger would tend to take their seat and stay in it for most or all of the flight, given the relatively confined space on board, in an ACJ passengers can move around freely and with less constraint.
Despite the ACJ's greater size, Velupillia argues that the economics stack up competitively. "If you look at our wingspan and our fuselage length, to within a metre or two it's the same as a traditional top of the line business jet such as a Gulfstream or a Bombardier," he said. "But, here's the counterintuitive bit: at similar operating costs. The reason is that because we're airliner heritage, because we're derived from the many thousands of Airbus aircraft flying around the world, our costs of spares and training is less than that of the traditional business jets. We're a little bit heavier as an aircraft, we'll burn a bit more fuel, we'll cost a bit more in landing or navigation charges, but that's offset by our training costs and our spare parts costs being less than those of the traditional business jets."
Further, said Velupillai, "We've got the economy of scale of 500-plus customers and operators around the world, and I think it's around 8,000 Airbus aircraft now flying worldwide. There's lots of training centres available, lots of spare parts, and lots of Airbus-qualified pilots."
Velupillai quoted an approximately 15% fuel saving advantage for the ACJ320neo family over the previous generation thanks to the sharklet winglets and the new engines. This translates to an impressive set of ranges. For the ACJ319neo, that's 6750nm for an eight-passenger load, roughly equivalent to a fifteen-hour flight. For the ACJ320neo, it's 6000nm with twenty-five passengers, or some thirteen hours in the air.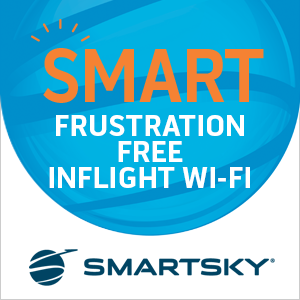 These numbers include the Additional Centre Tanks for fuel — up to five for the ACJ319neo and up to four for the ACJ320neo — but, crucially, not (yet) the Rear Centre Tank introduced with the A321XLR member of the neo family unveiled at the Paris Air Show. Velupillai suggested that the new Rear Centre Tank could well find its way to the ACJ variants, but that it would initially be an airline offering.
Overall, the market for the ACJ320neo family is strong, Velupillai said, and looks to remain split into roughly one third government, one third corporate, and one third private individuals, with some blurring of the lines as high-net-worth individuals, heads of state or royal families often have use of corporate aircraft.
"We have almost 200 Airbus Corporate Jets flying worldwide, and that comprises about 130-plus ACJ320 family, and 60-plus VIP and government widebodies. Of the 130-plus ACJ320 family already flying, the bulk of those are ACJ319s, but there are also something like ten ACJ320s flying, and about twenty ACJ318s," Velupillai explained, noting that in the future, "we would expect the main market to be the ACJ319 and ACJ320 in the neo versions."
Related Articles: