The French government is instituting a new aviation tax from 2020 in order to add €180m of investment in transport modes with lower environmental impact, notably including rail. The move comes in the wider French and European context of flygskam, a Swedish neologism for "flight shame", and proposals from the left of the French political spectrum to ban domestic flights.
The new "eco-contribution" tax on flights departing France starts at €1.50 for domestic and European flights in economy, and €9 in business. Longhaul flights will see charges of €3 in economy and €18 in business. Germany's equivalent starts at just over €7 and rises to around €42 over three distance bands, while the UK's starts at £13 for economy under 2,000 miles and reaches £172 for longhaul non-economy flying. Flights to Corsica, Overseas France and those only connecting (not originating) in France will not be taxed.
Perhaps unsurprisingly, the French aviation industry is not a fan, citing taxes already in place. "This new tax would significantly penalize Air France's competitiveness, at a time where the company needs to strengthen its investment capacity to more rapidly reduce its environmental footprint, notably as part of its fleet renewal policy," complained Air France, which would seem to be therefore in favor of higher fuel taxes, which would incentivize less polluting aircraft.
Yet, as a rule, existing French aviation taxes, fees and charges from the passenger perspective are not exorbitant, and indeed are much less than other leading Western European countries. A one-way British Airways economy flight from Lyon to London shows €13.03 in charges imposed by the state, other authorities and the airport. An equivalent BA flight from Frankfurt results in €43.44 of non-airline charges, while one from Amsterdam adds €25.61. Adding €1.50 to a ticket is hardly likely to break the bank.
Aviation enjoys numerous tax breaks, notably including not having to pay VAT (the Value Added Tax, currently 20% at the standard rate) on ground services, particularly fuel, which is worth billions. Moves are underway across Europe to remove this tax break from airlines in order to more adequately represent the environmental costs of air travel.
This new tax highlights the imperative for the aviation industry to stop sitting on its hands and take responsibility for its impact on the climate and the coming crisis. Otherwise, governments will do it for them.
After France broke its heatwave record less than two weeks ago with temperatures of 45.9°C (115°F), nearly two degrees higher than the previous 44.1°C (111°F), it is becoming increasingly clear that public sentiment here is moving swiftly towards incentivizing more sustainable modes of travel.
In France, that largely means rail. France has invested in high-speed rail technology for some fifty years, with the high-speed TGV network turning 38 this year. Indeed, the French government ministers announcing the new tax highlighted rail investment as a beneficiary of the revenue.
Proposals to ban internal flights on routes where rail options exist, started by La France Insoumise, situated roughly between the socialists and the communists on the French political spectrum, were taken up by Greens and others.
This somewhat heavy-handed approach does make objective sense in some circumstances. It takes just two hours to travel between any of the three TGV stations serving Lyon to the several TGV stations in and around Paris, for example. It is hard to argue that it is responsible to fly between Lyon Saint-Exupéry Airport and Paris Charles de Gaulle Airport when there are substantially less polluting TGVs connecting both.
But the iron fist of regulation must come with the velvet #PaxEx glove of improved services and protected intermodal ticketing between rail and air, to start with.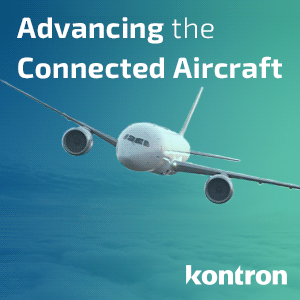 A substantial portion of domestic flights from the French regions to Paris are connecting to other flights, either longhaul or shorthaul. Presently, there is very little takeup of connecting air-rail fares, which are currently largely limited to a handful of TGV stations and only via Paris, and only in partnership with 14 airlines.
As this journalist, who resides in central France, highlighted on the RGN In Conversation Podcast at the Paris Air Show only last month, regional rail is not included, nor is any non-Paris airport, nor are airport link services. So anyone needing to connect to reach a TGV station, or without direct service to CDG, is out of luck.
Air France highlighted its lossmaking domestic network, which loses €180m a year. But it has done this to itself with its "Air Paris" capital-centricity, its passenger experience that compares poorly to the competition, and its its "let them eat CRJs" strategy for French regional airports.
Indeed, it is astounding to see the KLM half of the Air France-KLM group responding thoughtfully to the conversation around the impact of flying at the same time as Air France is responding very much less so.
Related Articles: