Cathay Pacific has overhauled its IFE content as part of what Runway Girl Network understands is a change in content service provider.
On a recent short-haul Cathay Dragon flight, movies had nearly doubled to 250 while there were 500 television episodes and 850 music albums. This included approximately 150 western movies, 125 Hong Kong movies, 15 Chinese movies and another 15 from other Asian film houses. There were also approximately 40 "family-friendly" videos in an enlarged family category. Some of those family videos were also included in the western category.
The headline figures show strong growth. Not necessarily captured in numbers is the greater geographical diversity of the content, reflecting not only a more mixed customer base but also passengers interested in content from other cultures. Outside of traditional movies, TV and music, there was a section for wellness including six videos about yoga.
Cathay hopes the benefits are quantitative and qualitative. "One of our goals is to showcase entertainment that is lesser-known but still excellent," Cathay entertainment, platforms and connectivity manager Simon Cuthbert says in the carrier's inflight magazine. Cathay now boasts one of the largest inflight Asian content libraries.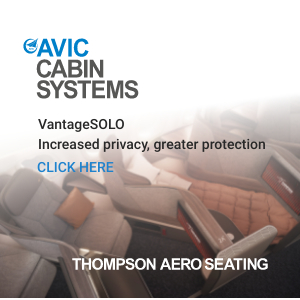 Quality also means having content grouped, or to use the ever-trendy word curated. There are selections based on individuals (Tim Burton, Stephen Chow), categories like '30 films that changed travel', and also timely themes like the moon landing anniversary.
Sequels and box sets are prominent. There are three Hobbit and Toy Story movies while most of the box sets feature a full season.
Besides having better entertainment quality, Cathay is pursuing physical quality with a doubling of HD content. The carrier, a long-time customer of Panasonic IFE systems, says retrofitted economy seats will have HD screens. Cathay has also announced an HD refresh for first class screens but not yet for business class. However, as previously reported by RGN, the content world is still lagging behind screen technology.
The volume of additional content at Cathay is unmistakable, but there still seems to be a skimping on new releases, which is notable since they often carry a higher licensing cost.
A victim of its own success, the expanded content has outgrown the IFE user interface. As shown in the photo above, content is displayed six items at a time, meaning the "Western Cinema" category has 25 pages to click through, with no easy way to jump towards latter pages. Even before the enlarged content selection, the interface was clunky. Hogging space are sub-categories, other forms of media, an advertisement, and plenty of empty space.
In tandem with new 10-abreast seating on the Boeing 777, Cathay has been upgrading to larger IFE monitors. This perhaps underscores Cathay management's new plan to be "customer-centric".
As the saying goes, content is king. But perhaps the ace is good design.
Related Articles: