Thales is constantly at the forefront of innovations and technology development. Today, Thales introduces new state-of-the-art security and encoding technologies for its 4K inflight entertainment (IFE) systems to enable streaming of premium Ultra High Definition (UHD) content.
Thales will be the first IFE supplier to deliver 4K screens to the full cabin and its latest technologies guarantee the best 4K inflight entertainment experience on the market. As the launch customer, Emirates' passengers traveling on their future 777X fleet starting in 2020; will enjoy an immersive 4K viewing experience.
Powered by unmatched processing capability, Thales's new 4K passenger GUI brings an impressive cinematic intensity on every screen.
Thales's solution complies with the Studios' highest security level standards using professional grade Digital Rights Management (DRM) and hardware level encryption within each screen. This technology combines software and hardware components representing a true forward-looking investment and opening the gateway to access premium UHD content in the cabin.
Thales has worked with Hollywood movie studios to define and implement the optimum bit rates to display 4K content in an IFE environment. The solution uses Variable Bit Rates (VBR) encoding technology with bit rates up to 40+ Megabits per second (Mbps) providing exceptional video quality that is 10 times better than traditional IFE systems and streaming platforms.
With the pairing of global Ka-band connectivity and latest IFE technologies, Thales will provide a transformational experience for passengers wherever they fly.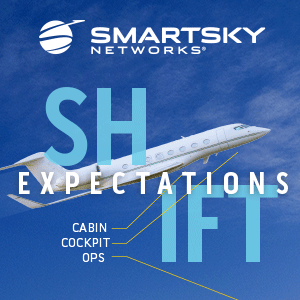 "The cabin environment is constantly evolving and this is a time of significant change in the industry. With continuous innovation of our products and solutions, Thales is at the forefront of new technology development. We are proud to support our airlines customers in their commitment to deliver an exceptional inflight experience through our new 4K technologies." Philippe Carette, Chief Executive Officer, Thales Inflyt Experience
About Thales  
The people we all rely on to make the world go round – they rely on Thales. Our customers come to us with big ambitions: to make life better, to keep us safer. Combining a unique diversity of expertise, talents and cultures, our architects design and deliver extraordinary high technology solutions. Solutions that make tomorrow possible, today.  From the bottom of the oceans to the depth of space and cyberspace, we help our customers think smarter and act faster – mastering ever greater complexity and every decisive moment along the way.
Thales generated revenues of €19 billion in 2018 with 80,000 employees in 68 countries