The Boeing 737 MAX, and the company's response to its worldwide ban on safety grounds, was expected to dominate the 53rd Paris Air Show, and it did.
"I'd like to start today with what's clearly front and center on all of our minds, the 737 MAX," said Kevin McAllister, chief executive officer of Boeing Commercial Airplanes, in his opening statement at the beginning of the world's largest air show. "First, we are very sorry for the loss of lives as the result of the tragic accidents of both Ethiopian 302 and Lion Air 610, and our thoughts and our prayers are with the loved ones of those who lost their lives."
Boeing's ongoing crisis management exercise in apologizing continued throughout the airshow.
But for the airframer, the crucial piece on the Le Bourget chessboard was its single letter of intent for the 737 MAX, a 200-aircraft deal with IAG, the parent airline of full service airlines British Airways, Iberia and Aer Lingus, plus low-cost carriers Vueling and LEVEL. All are current A320 family operators. "It is anticipated that the aircraft would be used by a number of the Group's airlines including Vueling, LEVEL plus British Airways at London Gatwick airport," IAG said.
Crucially, IAG omitted any reference whatsoever to the MAX when communicating via its own channels, with the headline in its press release referred to ordering "200 737-8 and 737-10". Within, it referred to the "B737" and the two subtypes without the MAX monicker that has been standard previously.
Boeing's press release referred to the MAX by name fourteen times.
In context, the other moving pieces with IAG this show include, firstly, the order for 14 Airbus A321XLRs, which Airbus and IAG stated are destined for the use of the full-service Iberia (eight aircraft) and Aer Lingus (six aircraft). This order was announced before the 737 MAX deal.
Secondly, IAG signed a deal noted as landmark by Boeing Services, to supply "a long-term, off-platform Component Services agreement" for British Airways' Airbus A320 family aircraft. For Boeing to win a services contract for A320 aircraft is very notable indeed.
Unsurprisingly, Boeing would not confirm the amount of discount on the MAX offered to IAG chief executive Willie Walsh for such a high-profile order at such a high-profile time, but the numbers rumbling around the grounds of Le Bourget were astounding.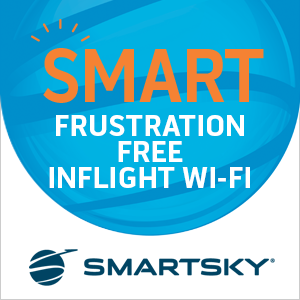 Also of note was a new regulator-related message from Boeing within an order for 20 converted freighter 737-800BCF aircraft for ASL Holdings. In the wider context of airlines needing to persuade passengers that the MAX — whatever it is eventually called — is safe, Boeing named four key international safety regulators who certify the -800BCF.
"Already operating on four continents (Africa, Asia, Europe, and North America) after entering service last year, the 737-800BCF is certified by various global regulators: the U.S. Federal Aviation Administration, the European Aviation Safety Agency, the Civil Aviation Administration of China, and Russia's Federal Air Transport Agency."
This appears to be new messaging for Boeing: the exact phrase "is certified by global regulators" does not appear in Google searches. At Boeing's closing press conference, Runway Girl Network asked senior vice president for commercial sales and marketing Ihssane Mounir why this new language had appeared now.
""It's just a comment about the process you go through when you certify an airplane, or you VTC (validation type certificate) for a modification, or whatever that may be, because usually that is the long pole in the tent," Mounir said. "There are some jurisdictions where we have VTCs in place and others we don't, and there could be questions as to 'why isn't the airplane, if it's built already, why isn't it entering service in certain jurisdictions?' Sometimes those things take time. The certification varies from jurisdiction to jurisdiction. Some would just adopt the FAA or EASA, and some have their own regulatory requirements that we go through."
When asked to be specific about the timing and the choice of regulators, Mounir said that "we're working with all regulators. We're working with our PAC [primary aircraft certification] regulator, the FAA, and we're working with global regulators. I wouldn't limit it to those three. We're working with everybody."
Related Articles: