As the Bard wrote, "If music be the food of love, play on." But music doesn't always feed love and sometimes it can cause an upset stomach.
Music is a complex art form that can generate a broad range of emotions and have a physical impact on the listener.
While airlines carefully curate the catalogue of music available through their inflight entertainment to suit a wide variety of preferences, the music or sounds played while boarding an aircraft can literally set the tone for the journey.
We know that travel is stressful and passengers may be carrying emotional baggage with them when they get to the gate. The aim of boarding music should be to soothe nerves as well as to represent the "character" of an airline, but sometimes onboarding music strikes the wrong note, and has unintended negative effects.
This writer has noticed, on a number of occasions, that the boarding music selection may have been made without understanding the implications of a song's lyrics. Some songs with soothing romantic tones may have dark or sad lyrics. For example, while 'Leaving on a jet plane' by John Denver seems relevant to an aviation setting, the lyrics would suggest that playing this song is something like putting an airplane disaster film in the movie catalogue: "I'm leaving on a jet plane/Don't know when I'll be back again/Oh, babe I hate to go…"
This is an abstract example, but I've heard a number of boarding songs over the years that had this type of negative association. While some can enjoy music without understanding the text, it's best to consider the meaning of the lyrics when designing soundscapes, as well as the feeling of the notes. And notes themselves can be problematic. Neurological studies show music can have a physical effect on us, by releasing stress hormones and neurotransmitters. These can impact a passenger's state of mind and even behavior.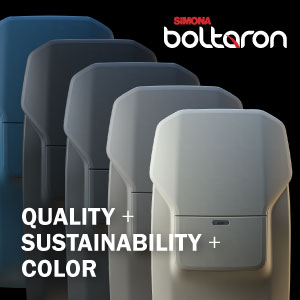 Designing a soothing soundscape for the cabin can likewise have a positive emotional and physical effect.
Design psychologist Dr. Susan Weinschenk suggests that the music of nature may be an ideal welcome on board. "I think that the music – or anything that's playing while people are boarding – is very important. While there are some individual differences [different tastes in music], in general, it would be better to be playing music than not playing music," Weinschenk tells Runway Girl Network.
"I remember [a US airline] where every time I boarded they were doing nature sounds; like the sound of water and a little bit of flute in the background. It was very relaxing – not depressing, not down, just very relaxing."
Weinschenk suggests that the soundscape should be part of a more complete "setting" that includes lighting, scents and images to complement the sounds, all working together to soothe passenger nerves. In this way, airlines can create a "spa environment" on board, putting passengers in a positive state of mind and countering the stress generated by the check-in, bag drop, security processes and crowds at the airport terminal.
"Just imagine walking on the plane and you have a very slight lavender scent – so that you can barely detect it – there's enough light to see by, but not in the harsh daylight spectrum, rather a warmer spectrum of color, with nice nature sounds, little videos playing of trees and mountain scenes, and so-on," Weinschenk says. "It would instantly affect your mood and set the stage for less anxiety as you are settling in. I think it would be very significant."
Related Articles:
Featured image credited to Mary Kirby